Not Just A Piece of Cloth
Goal
Addressing the gaps and challenges of menstrual hygiene and management for the last women by engaging comprehensively with all key stakeholders.
Strategy
Breaking the culture of shame and silence around menstruation for the last women in rural and slum India and addressing their menstrual hygiene challenges with a Triple A approach on menstrual Access, Awareness and Affordability. Motivating urban masses to contribute cloth for making 'MY Pads' cloth sanitary pads for women who struggle even for this basic.
Impact
Establishing Menstruation as a normal in urban and rural culture.
Women in remote areas who have no access, awareness or affordability getting Cloth sanitary pads, with awareness.
Motivating rural women and communities to use their wisdom, resources and efforts to address their related sanitation, water related issues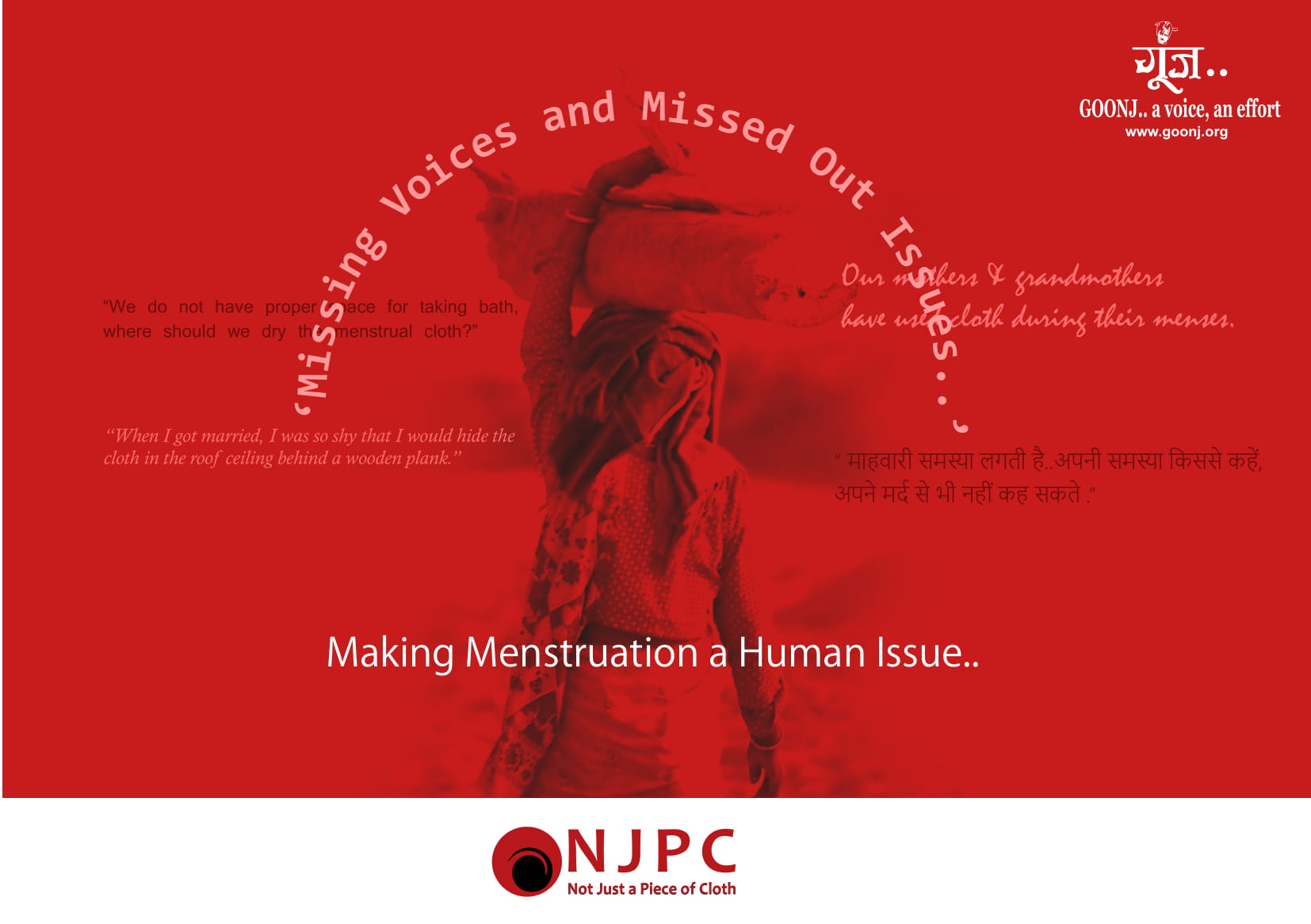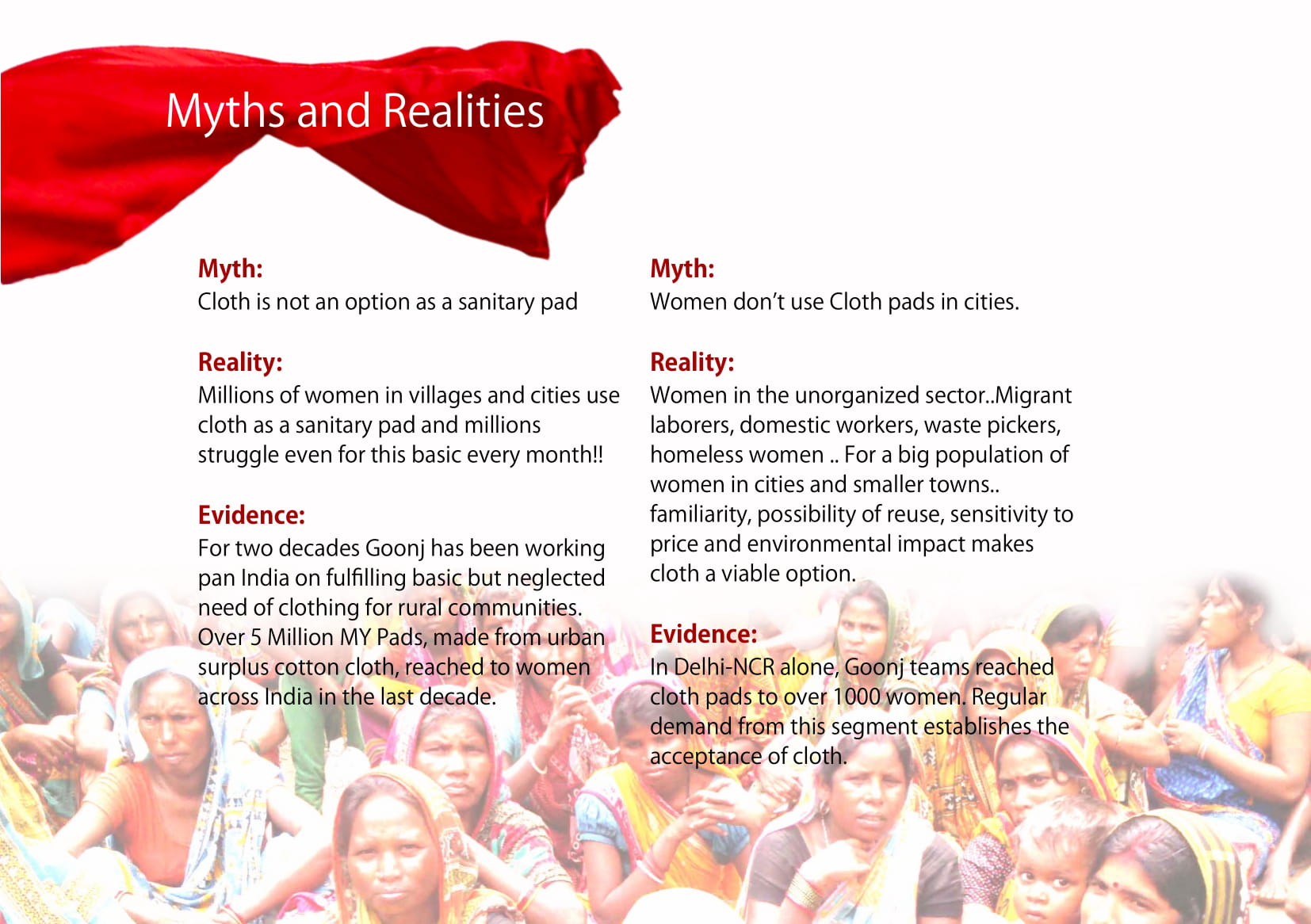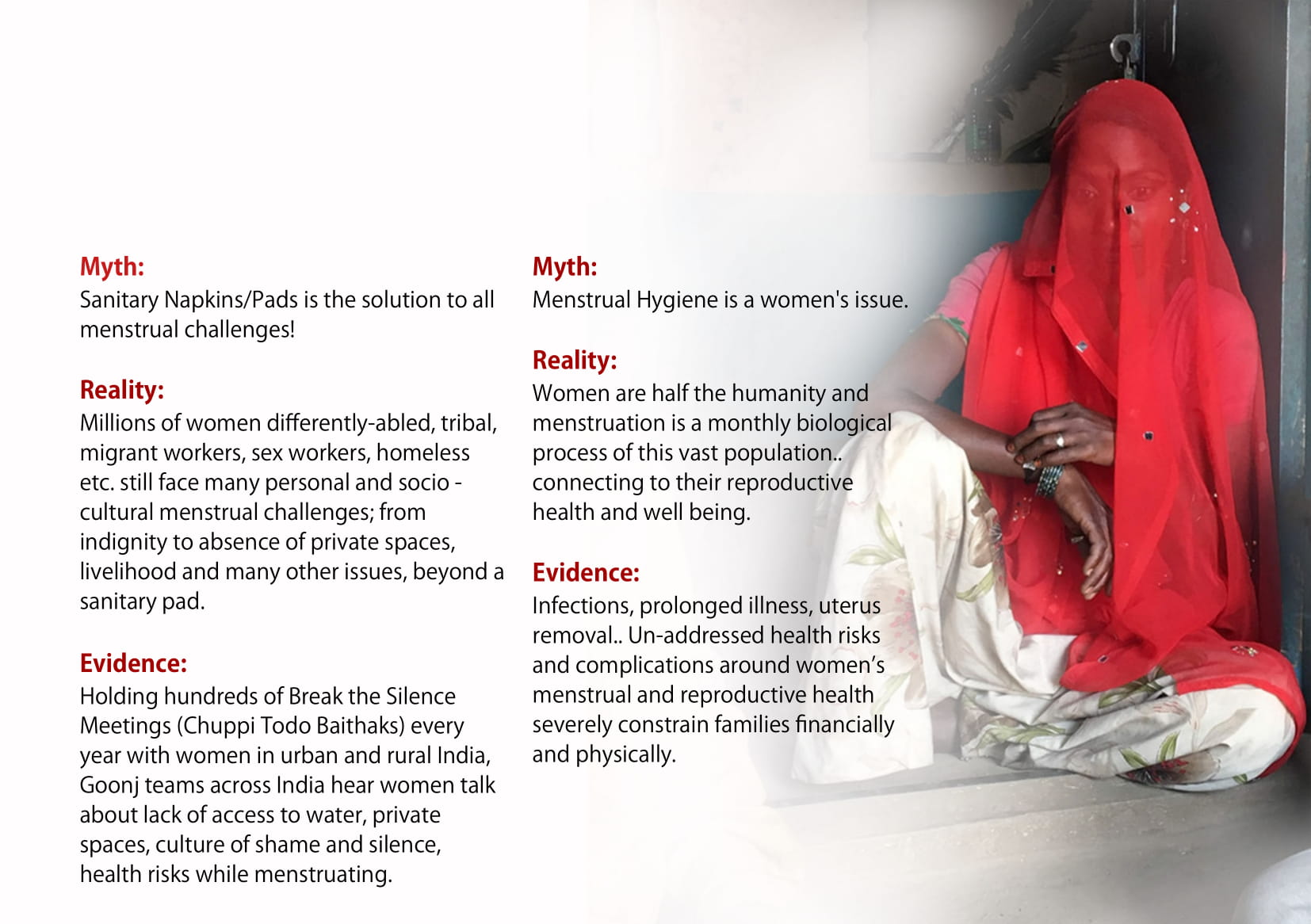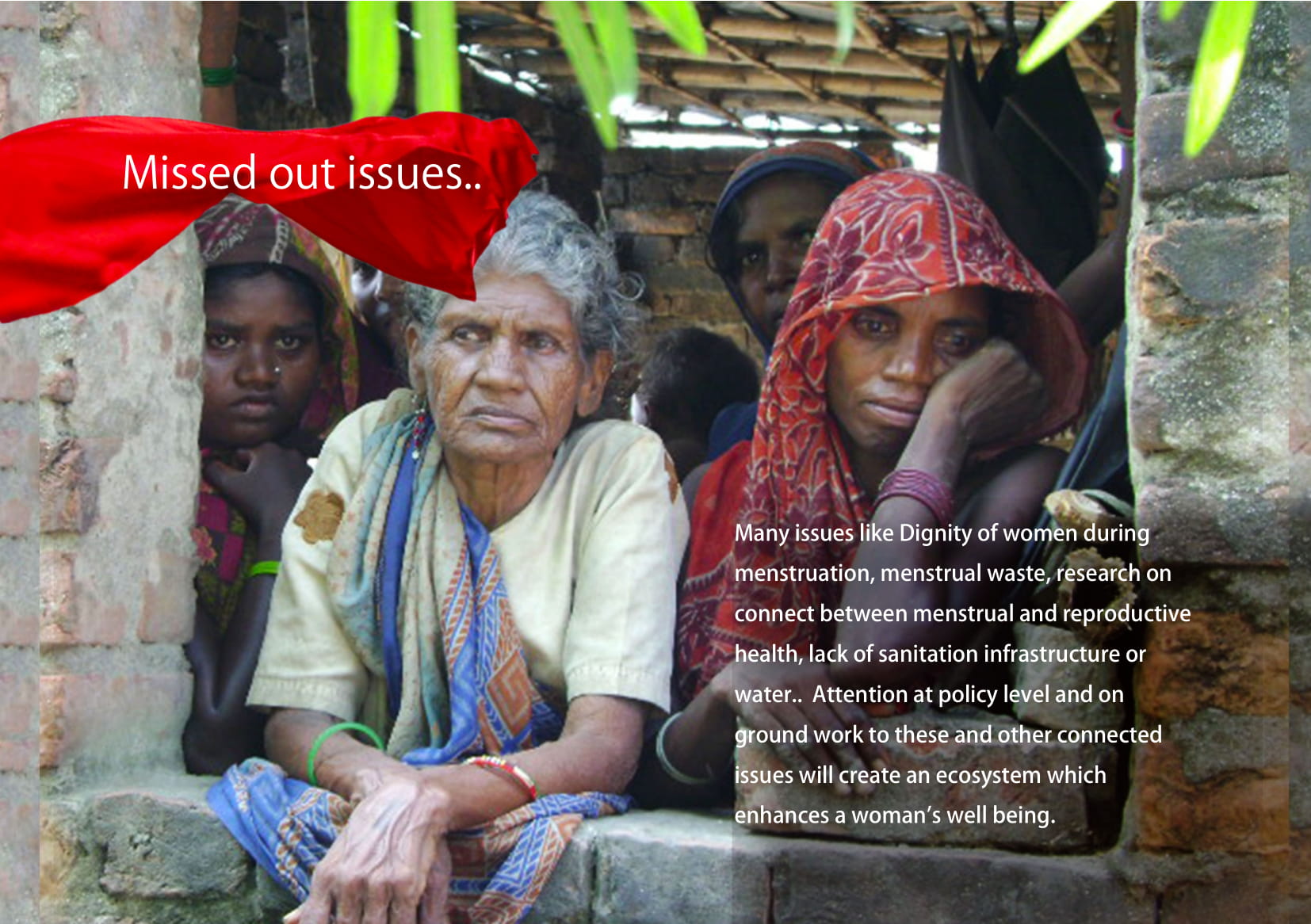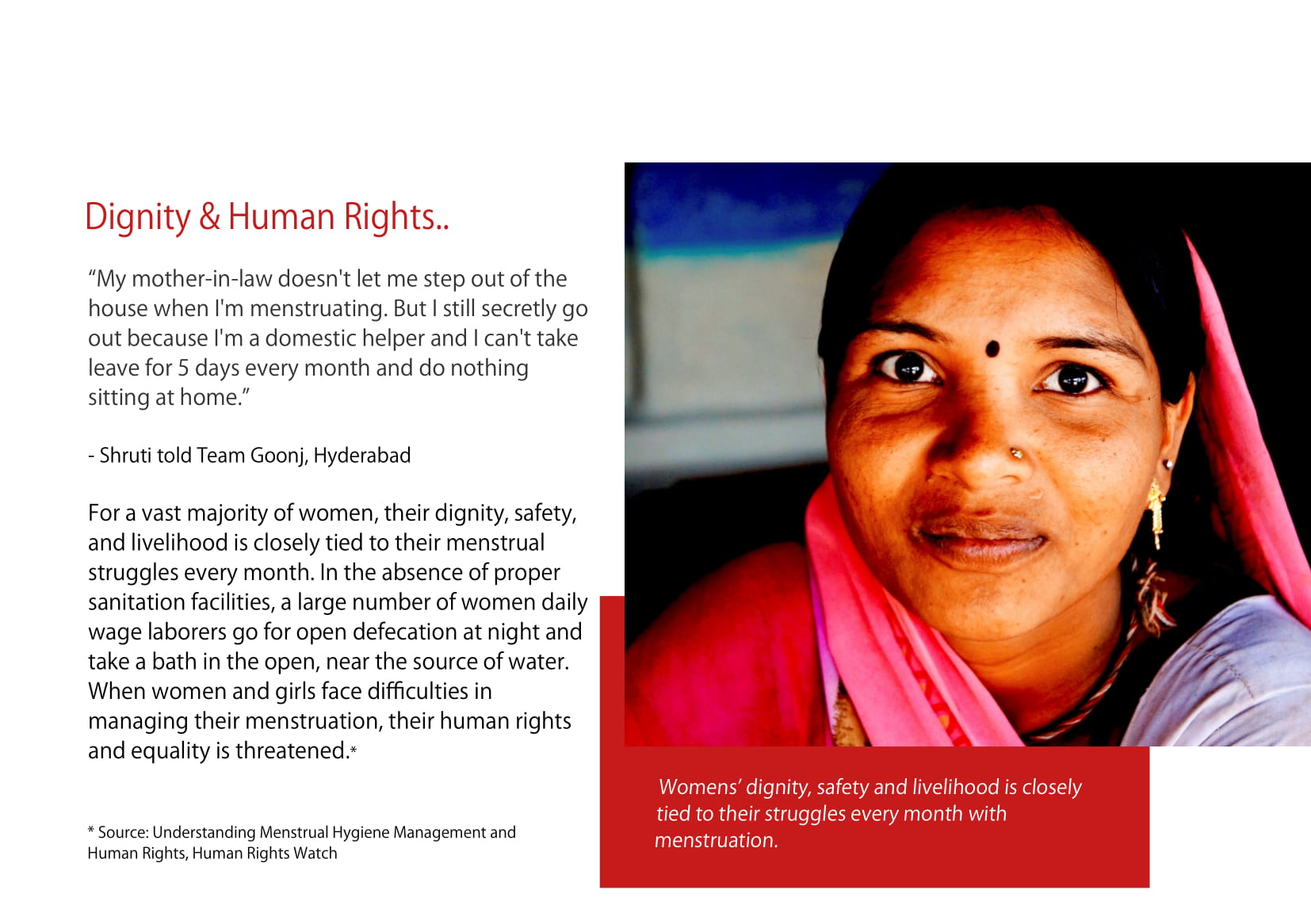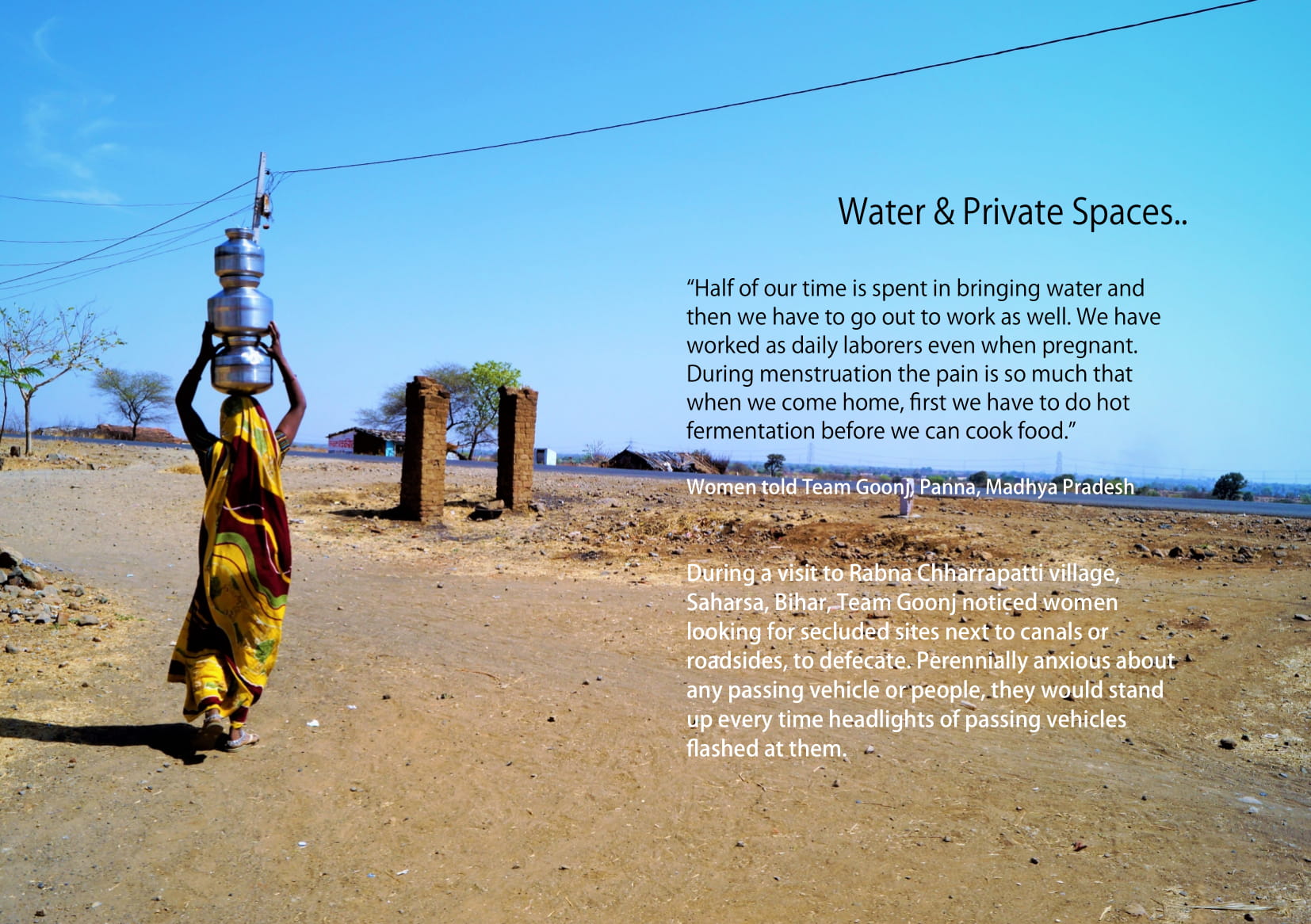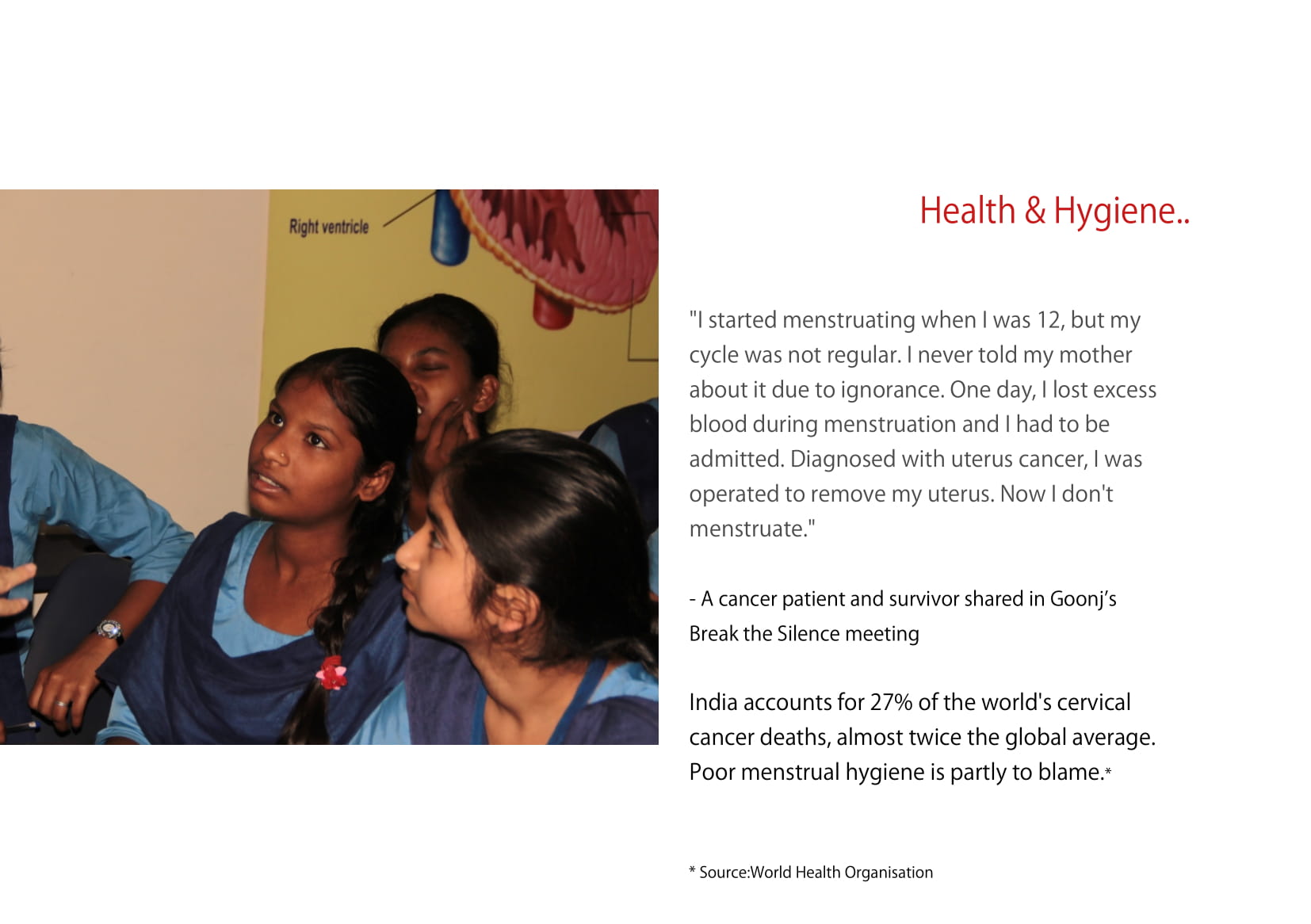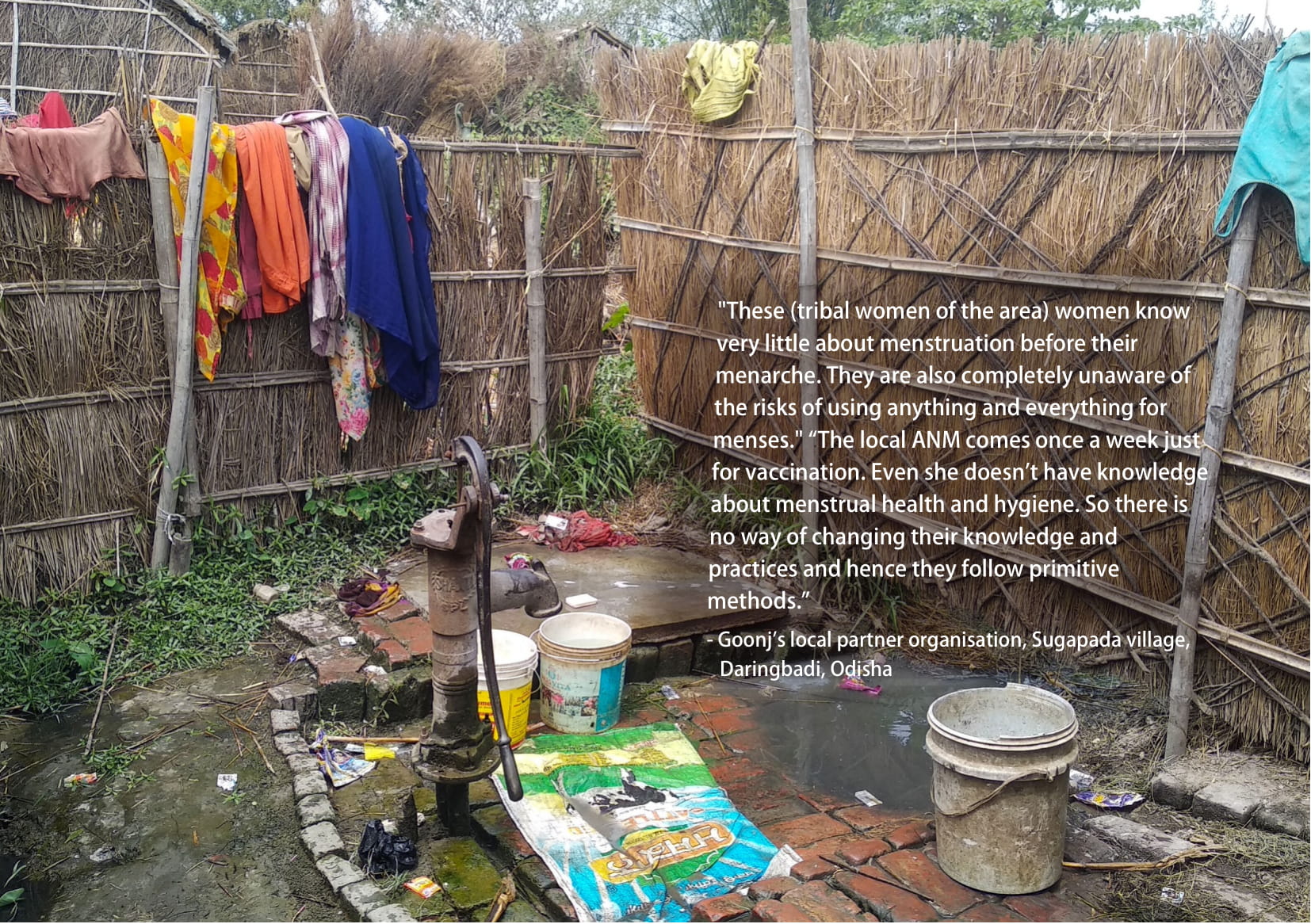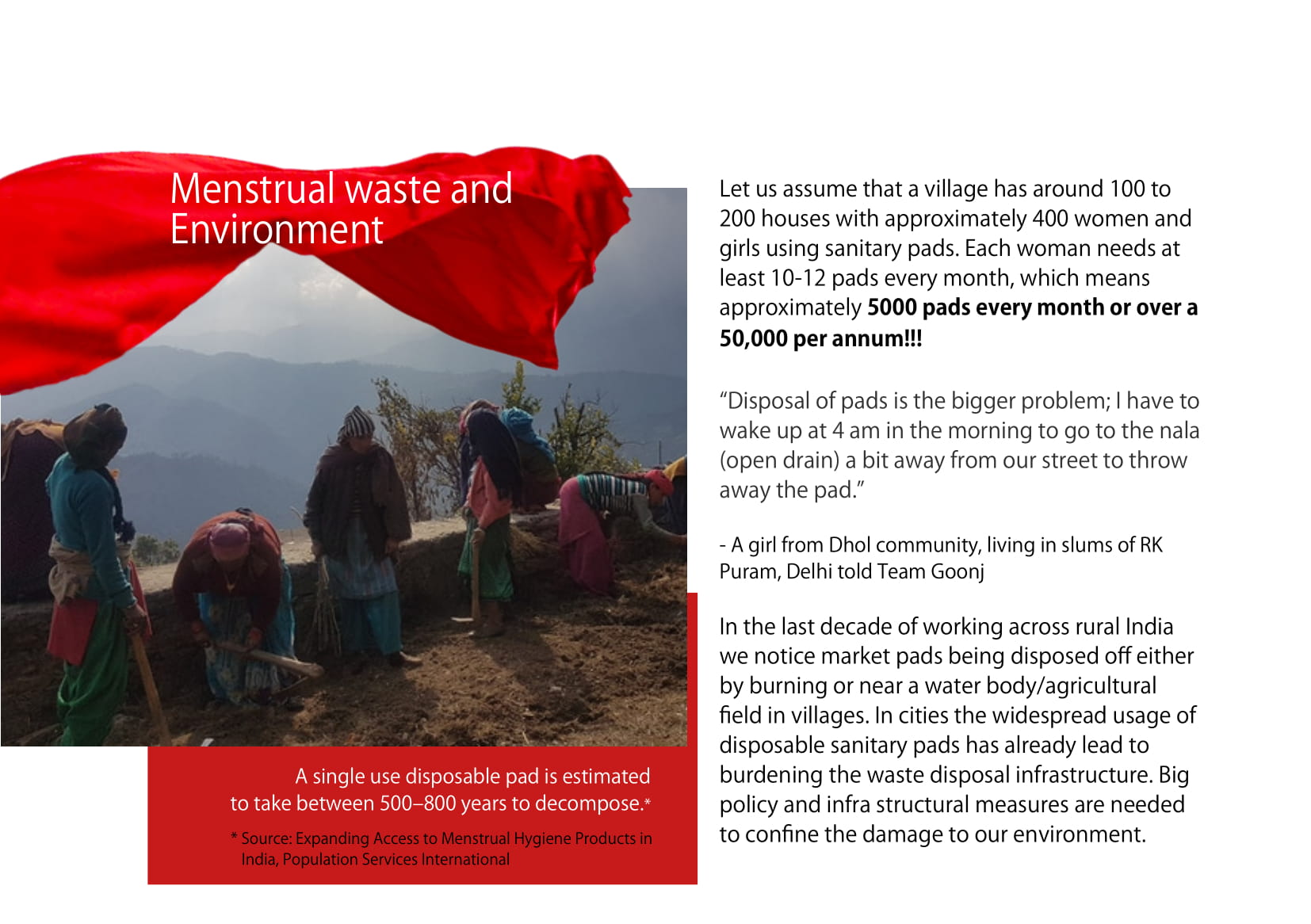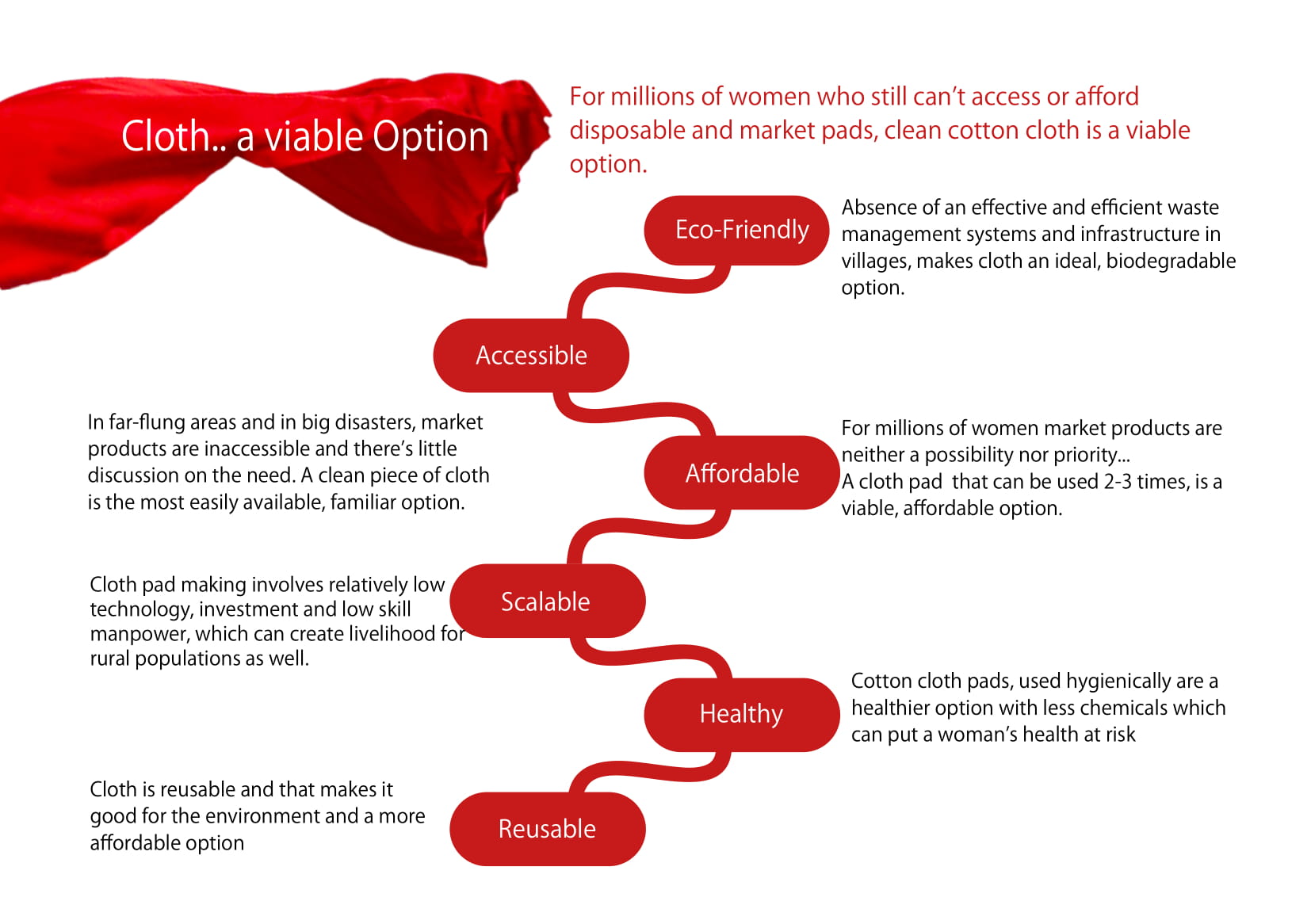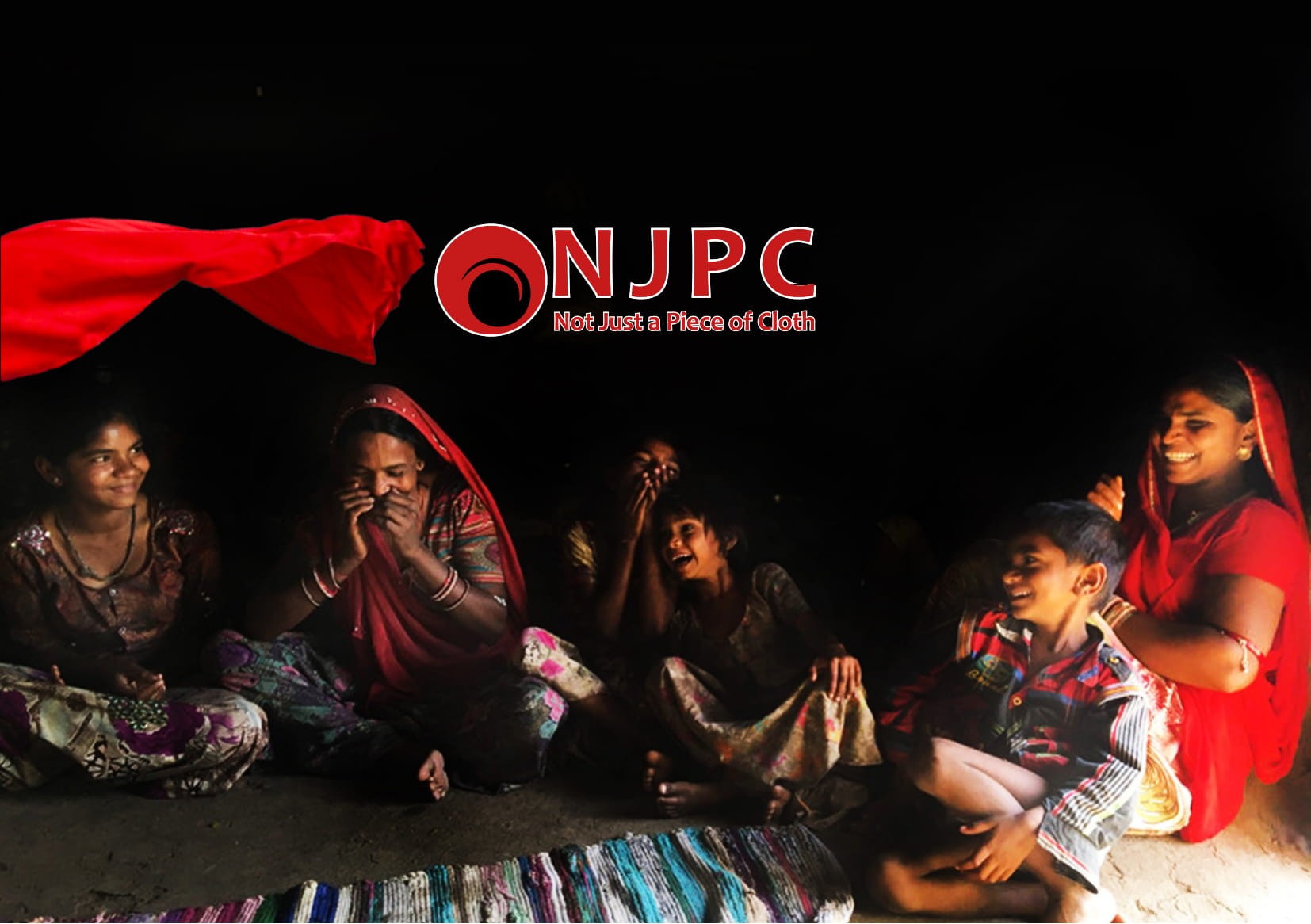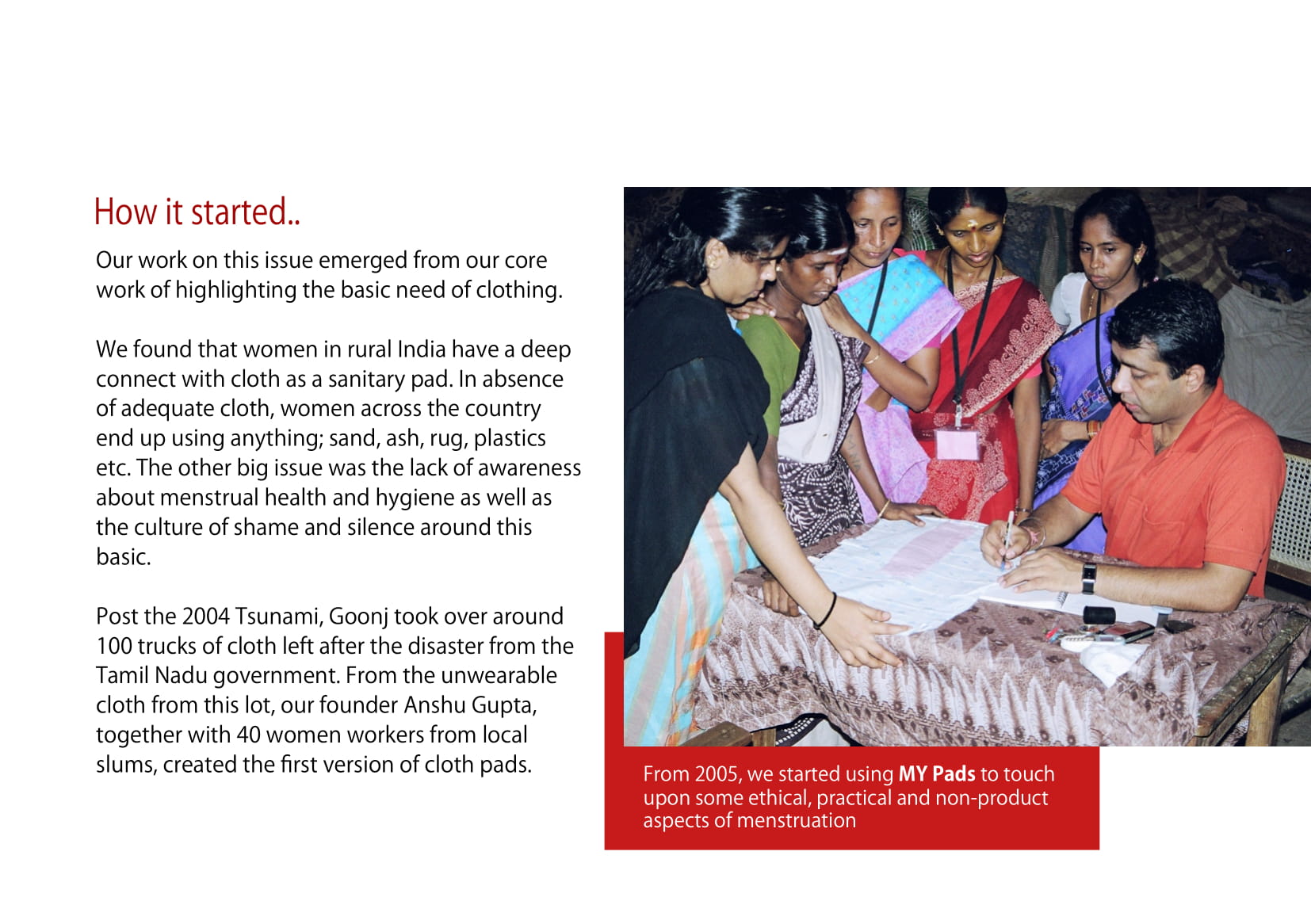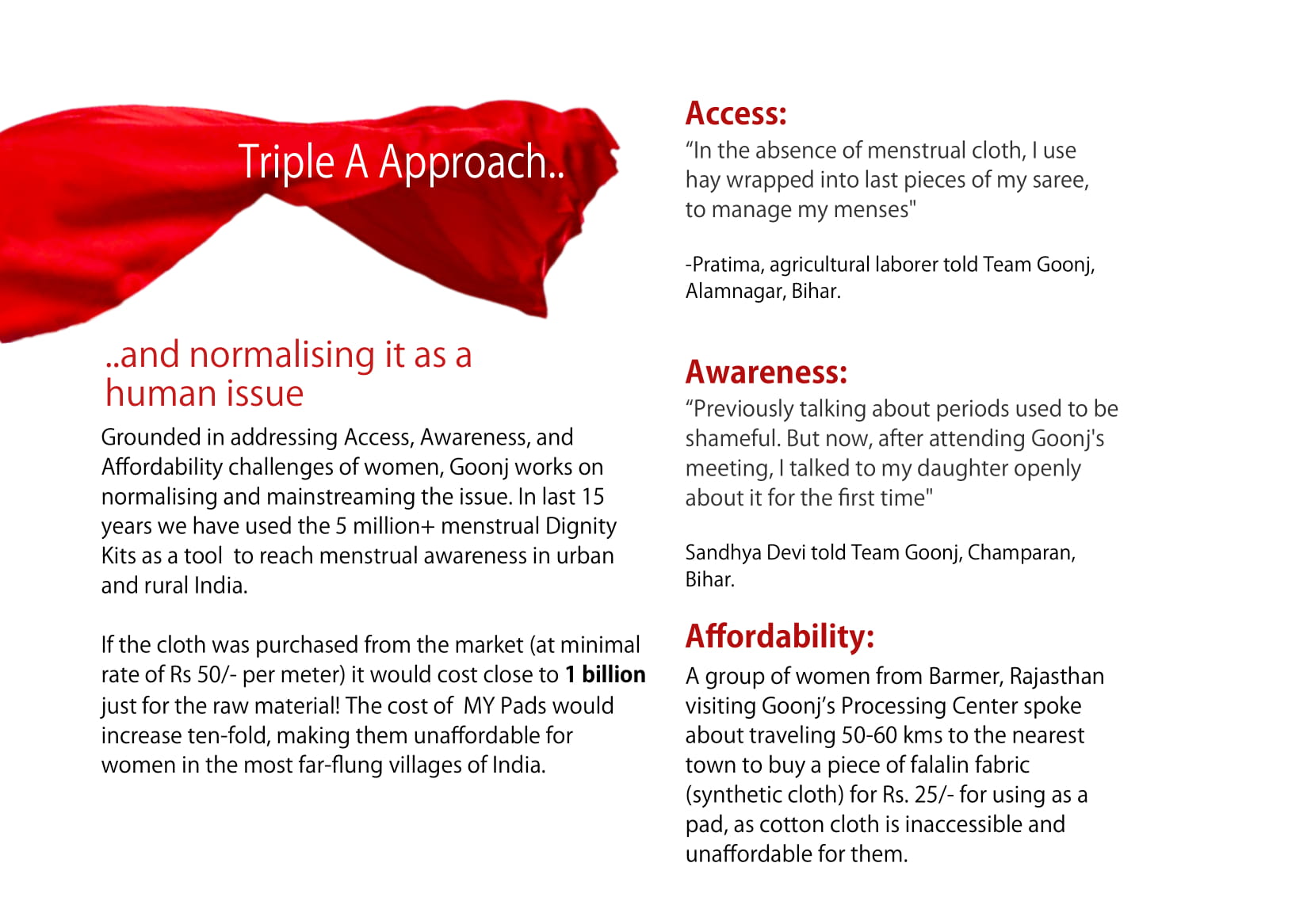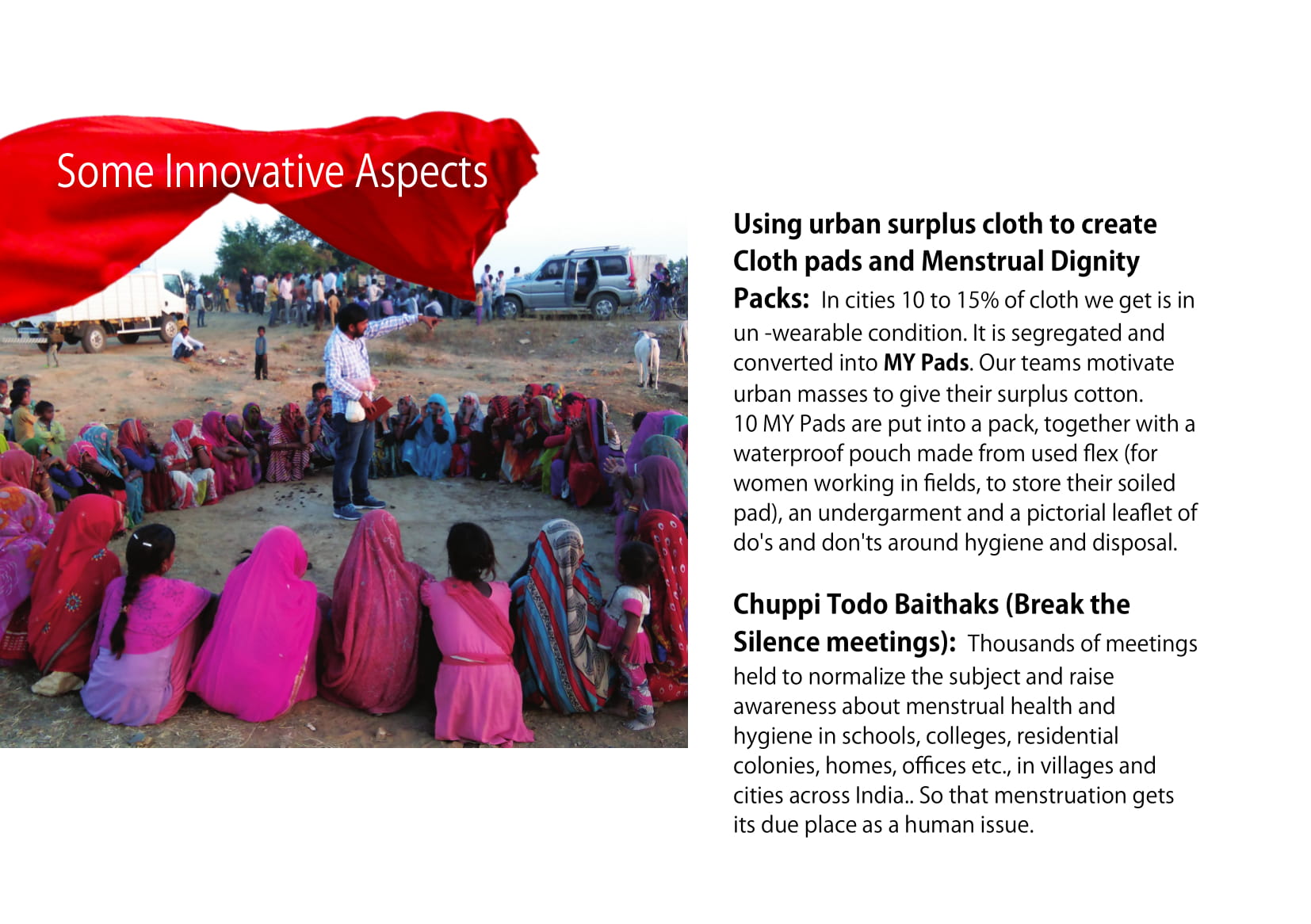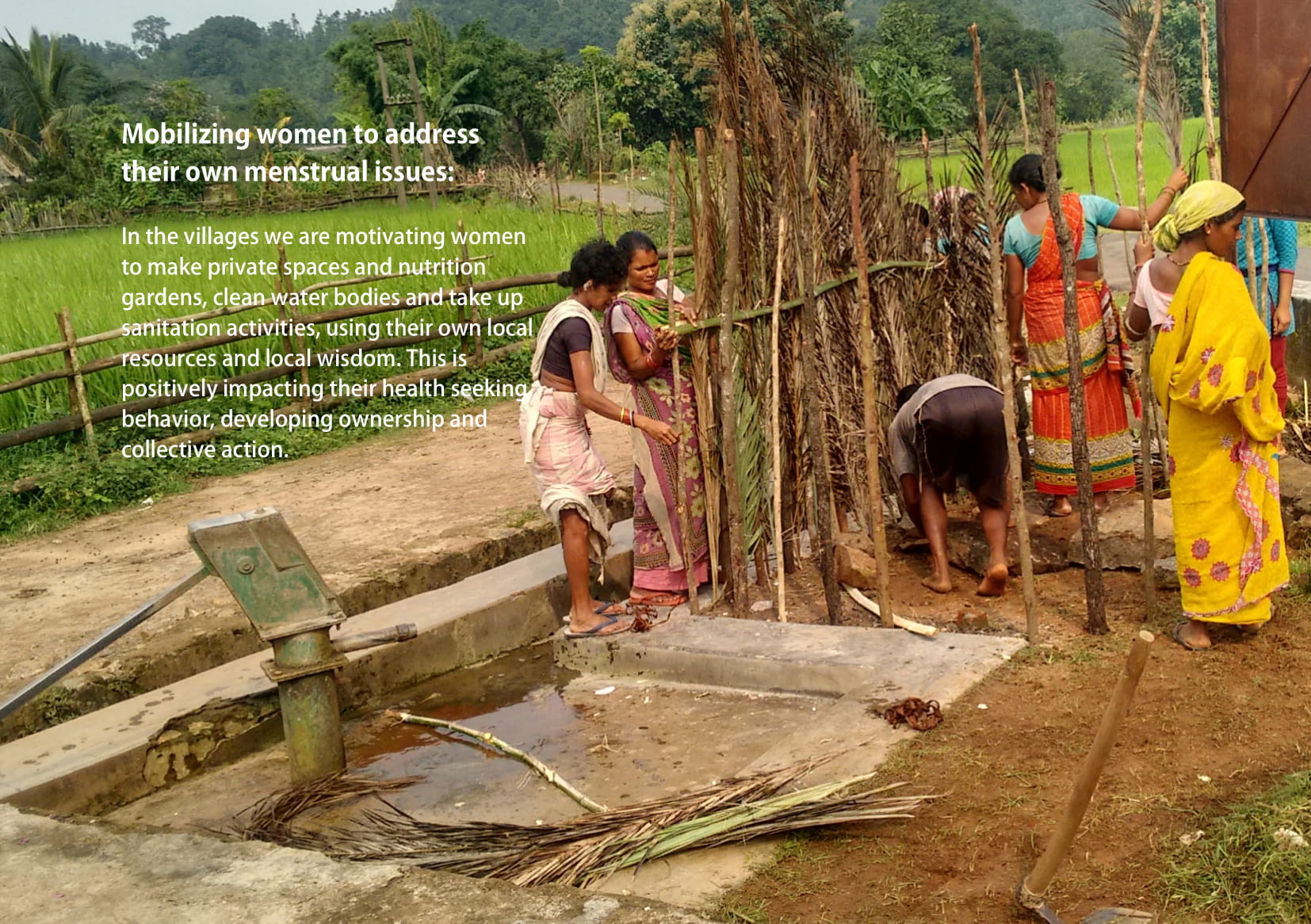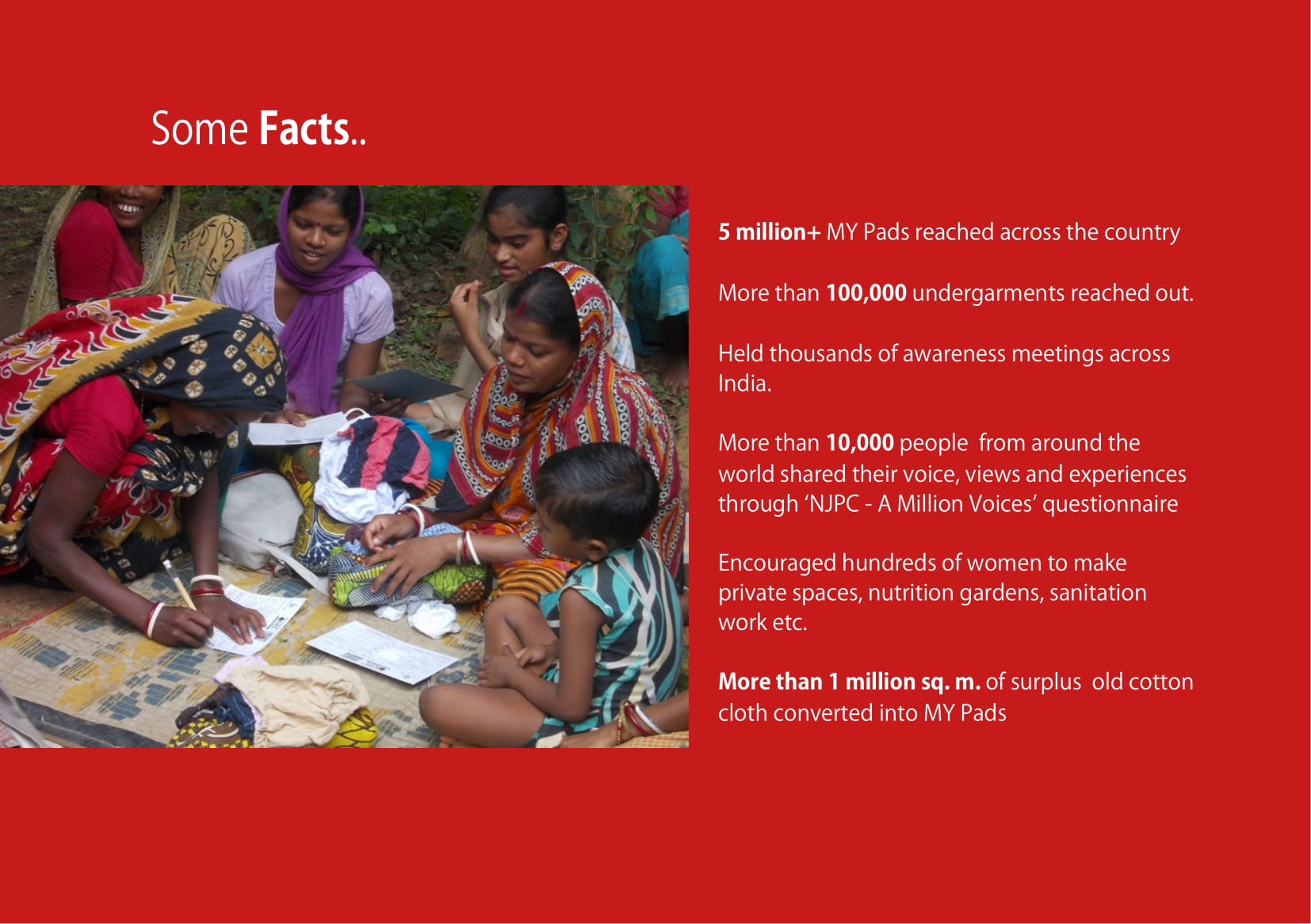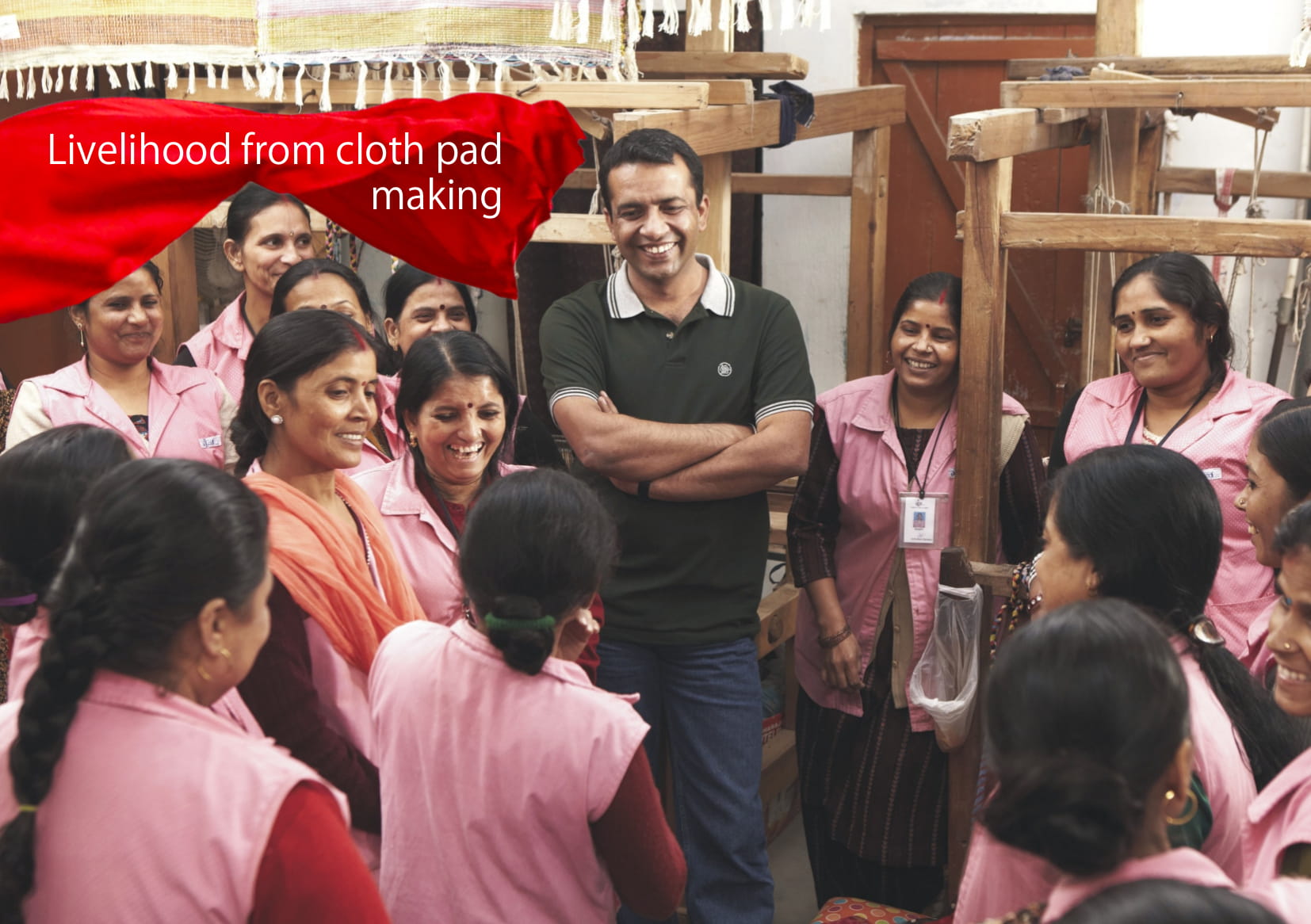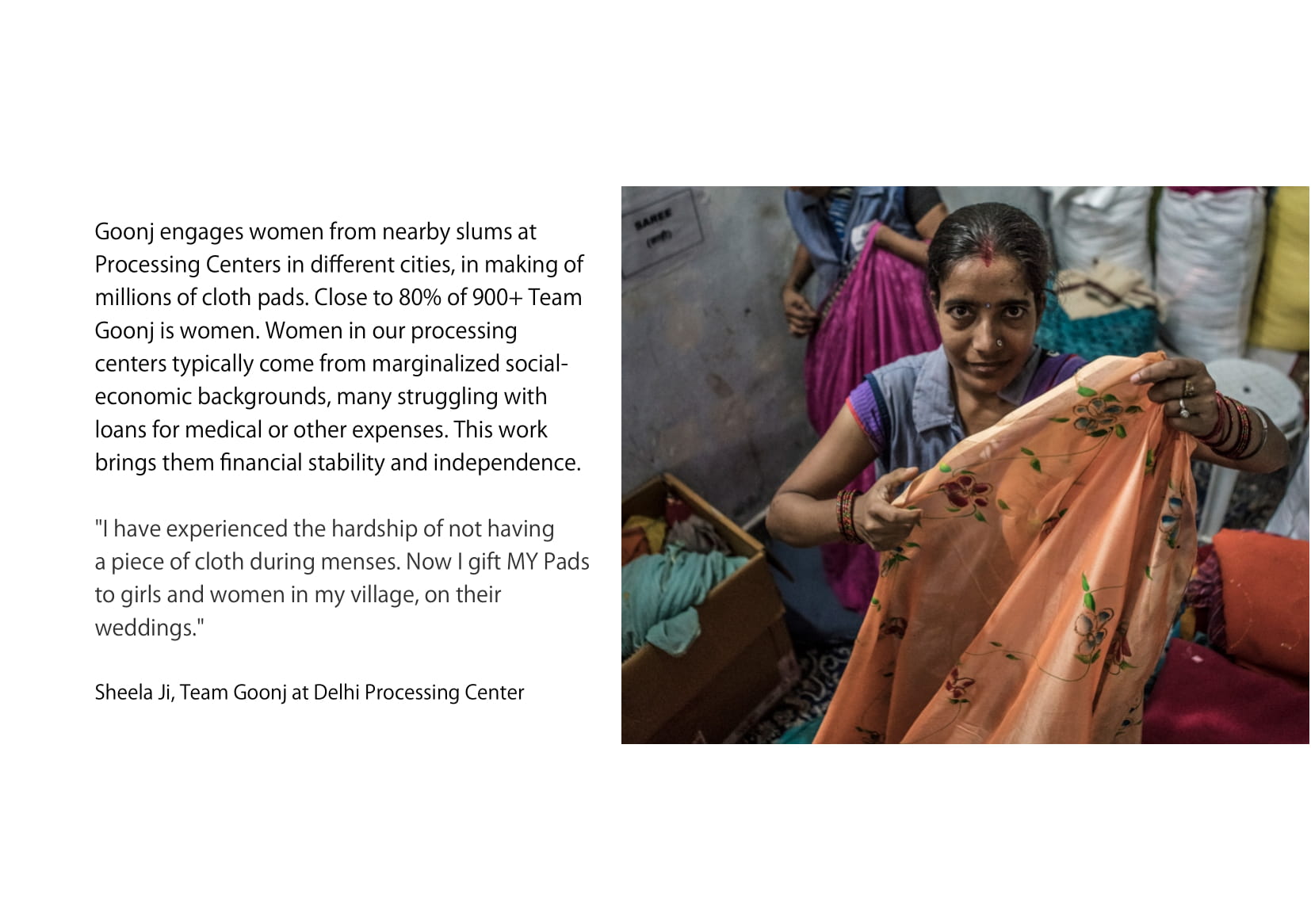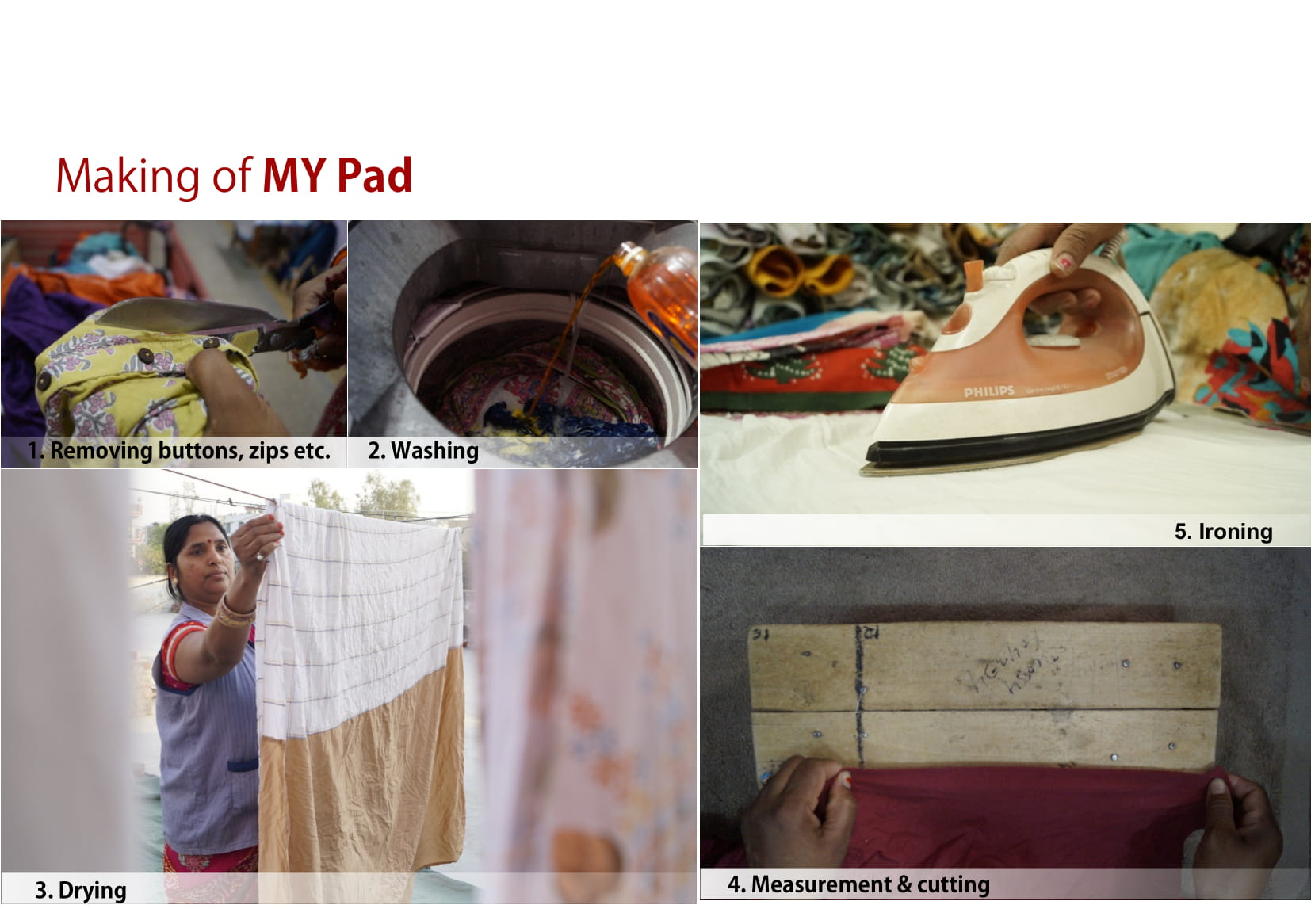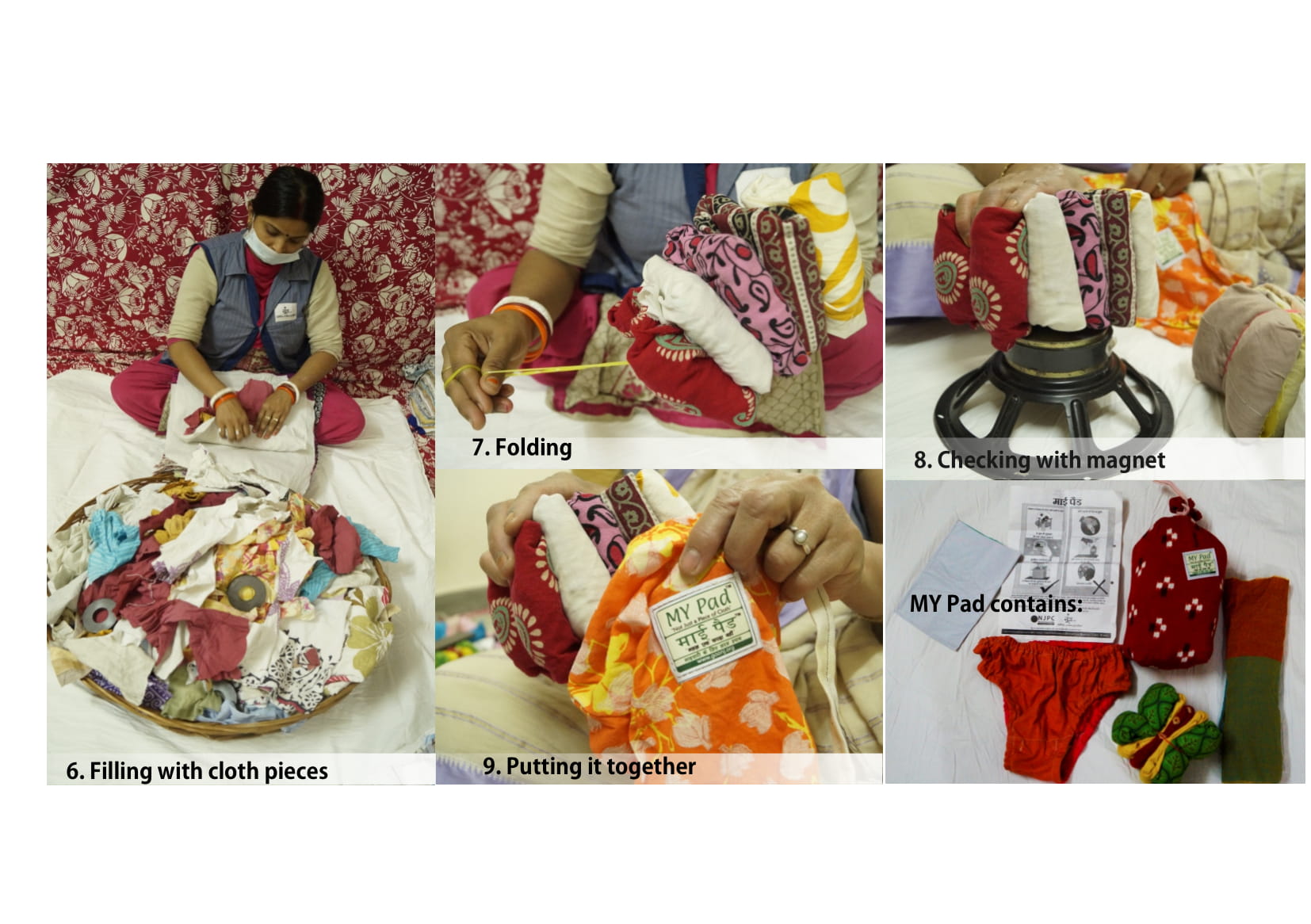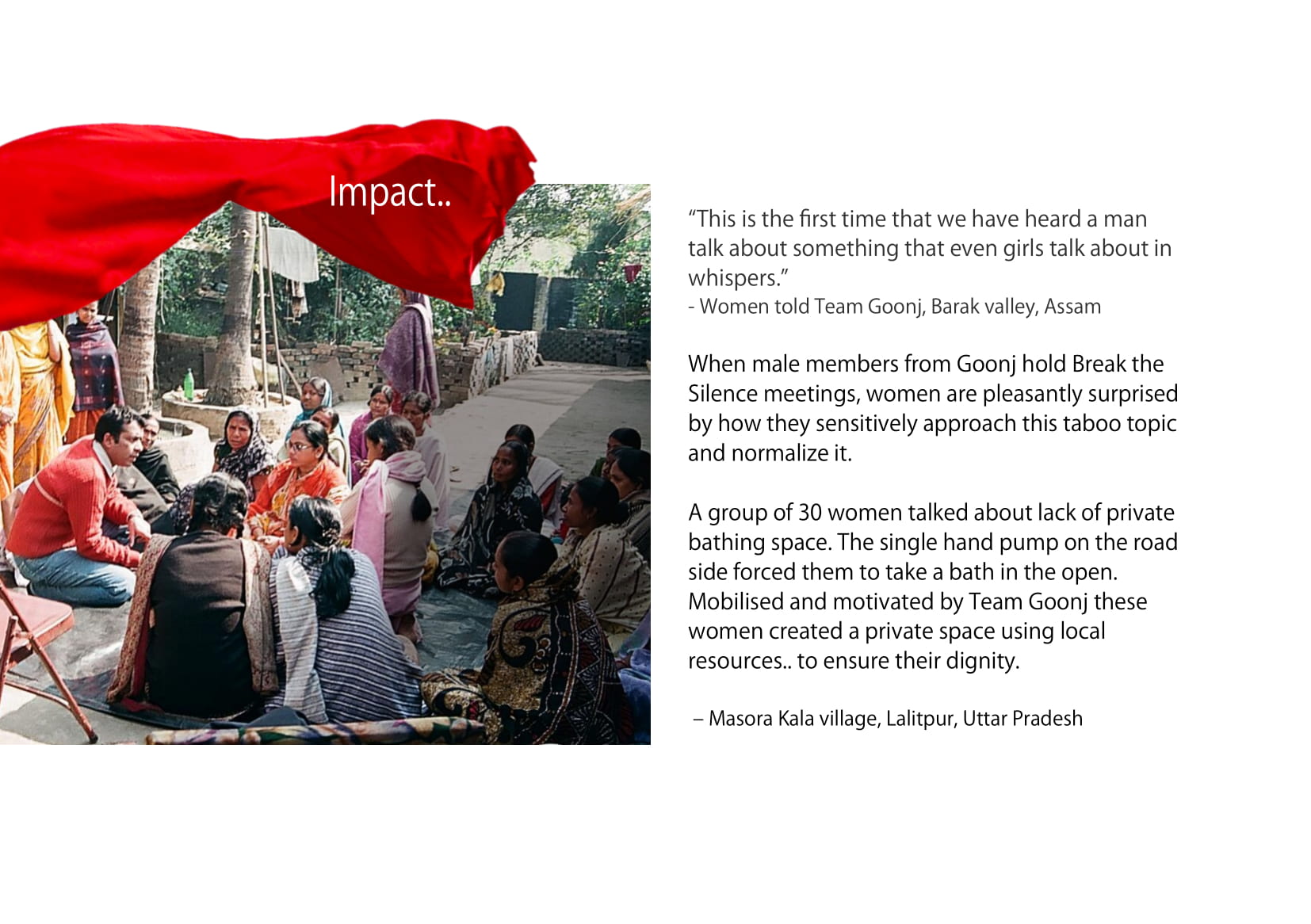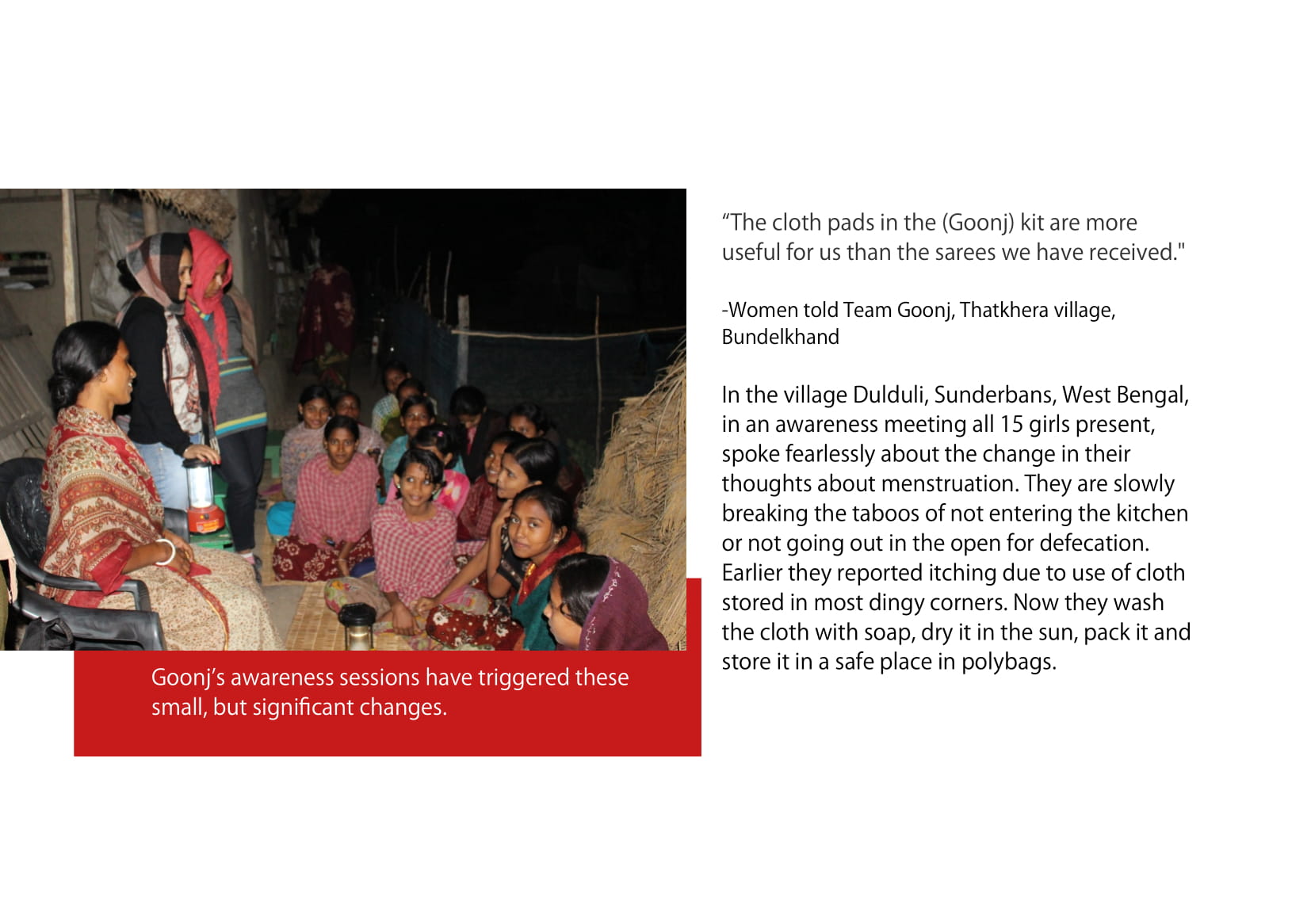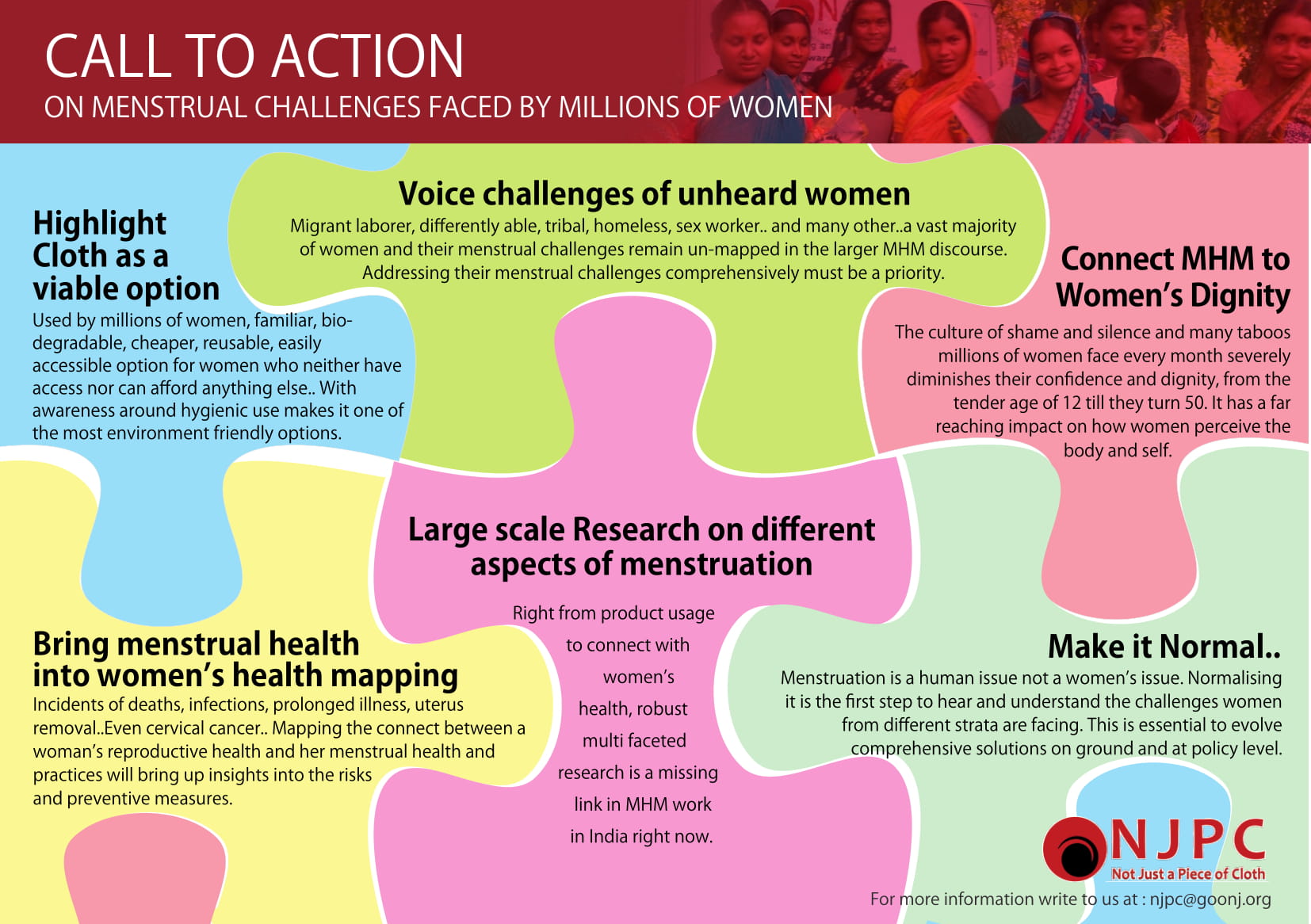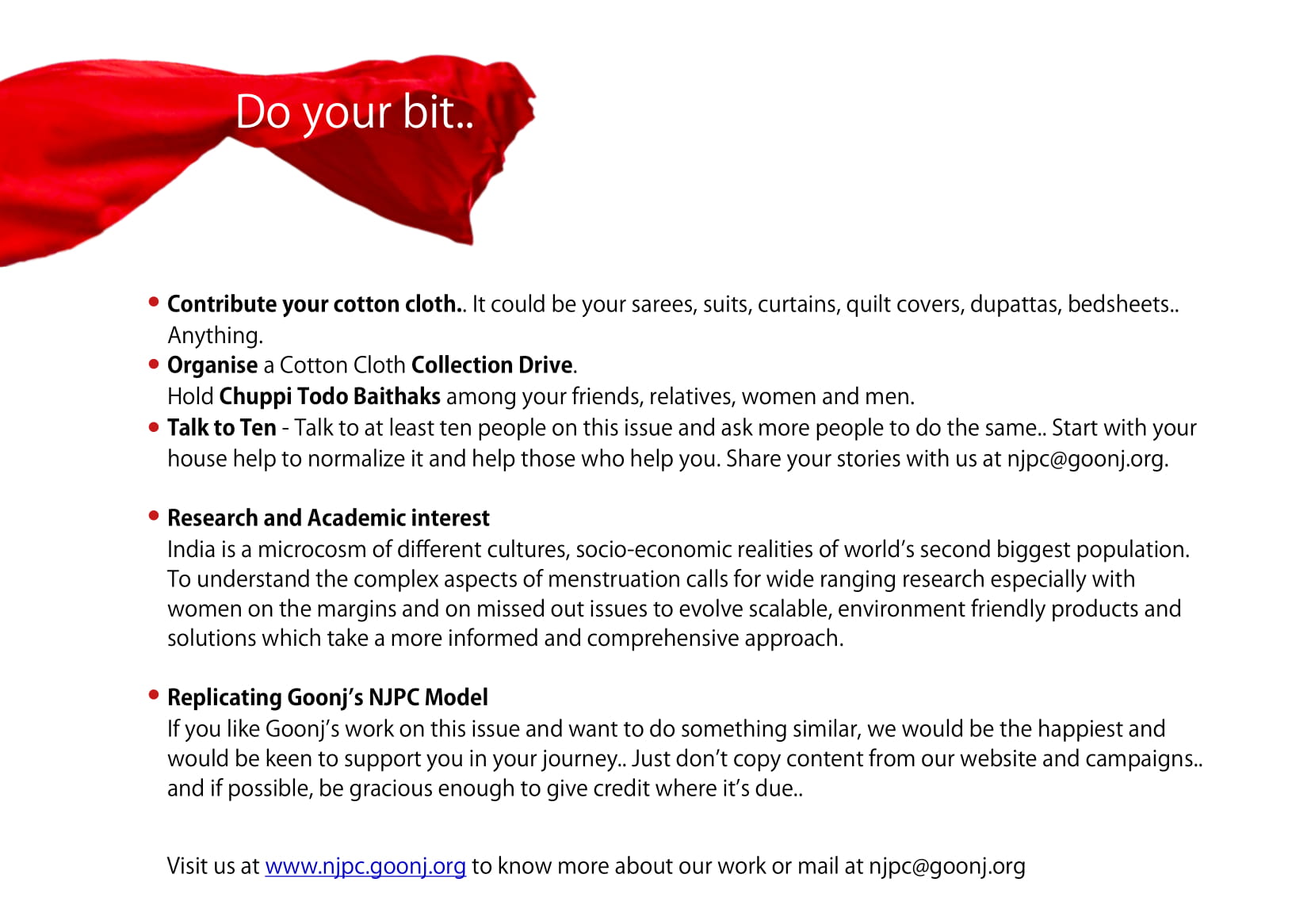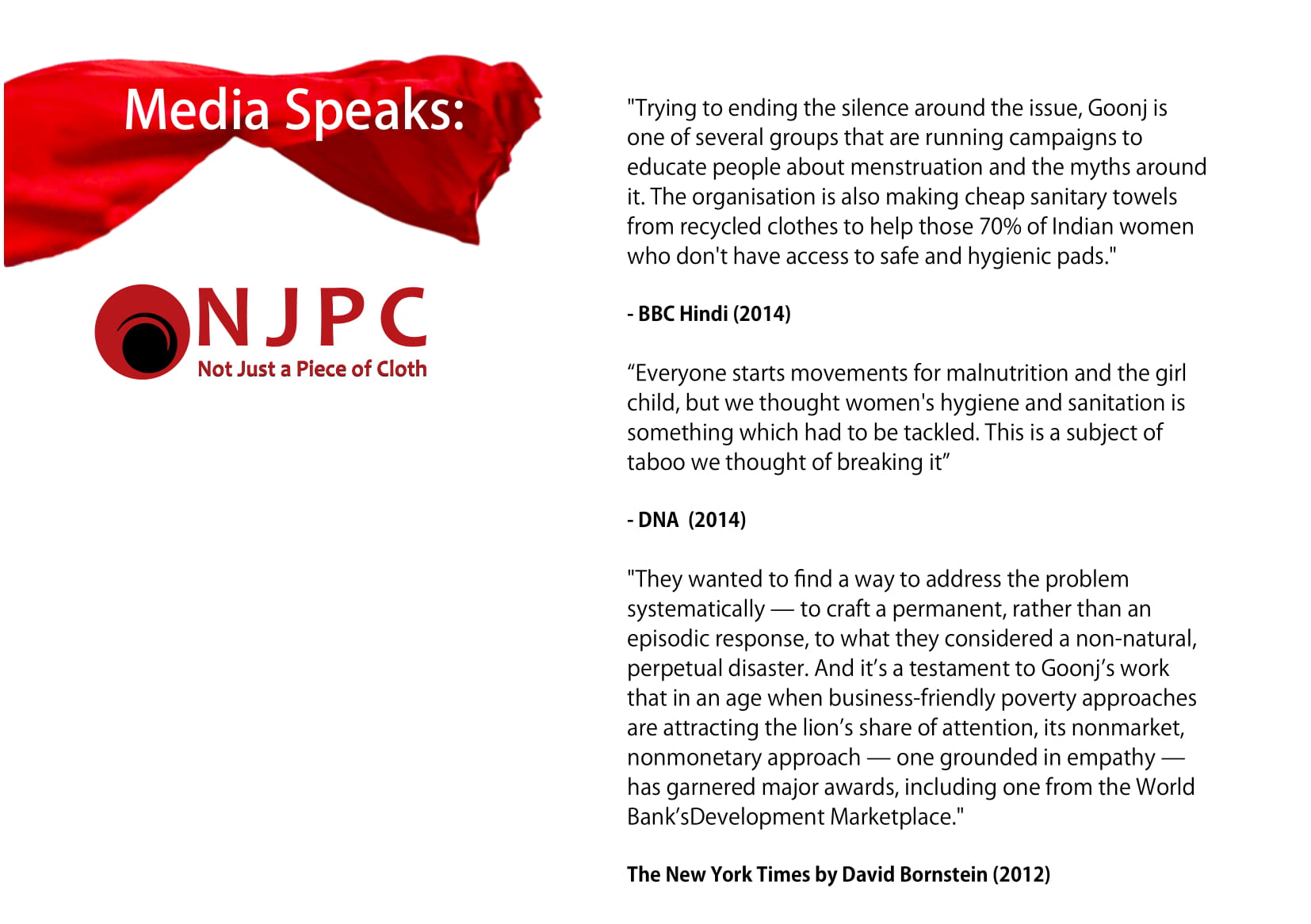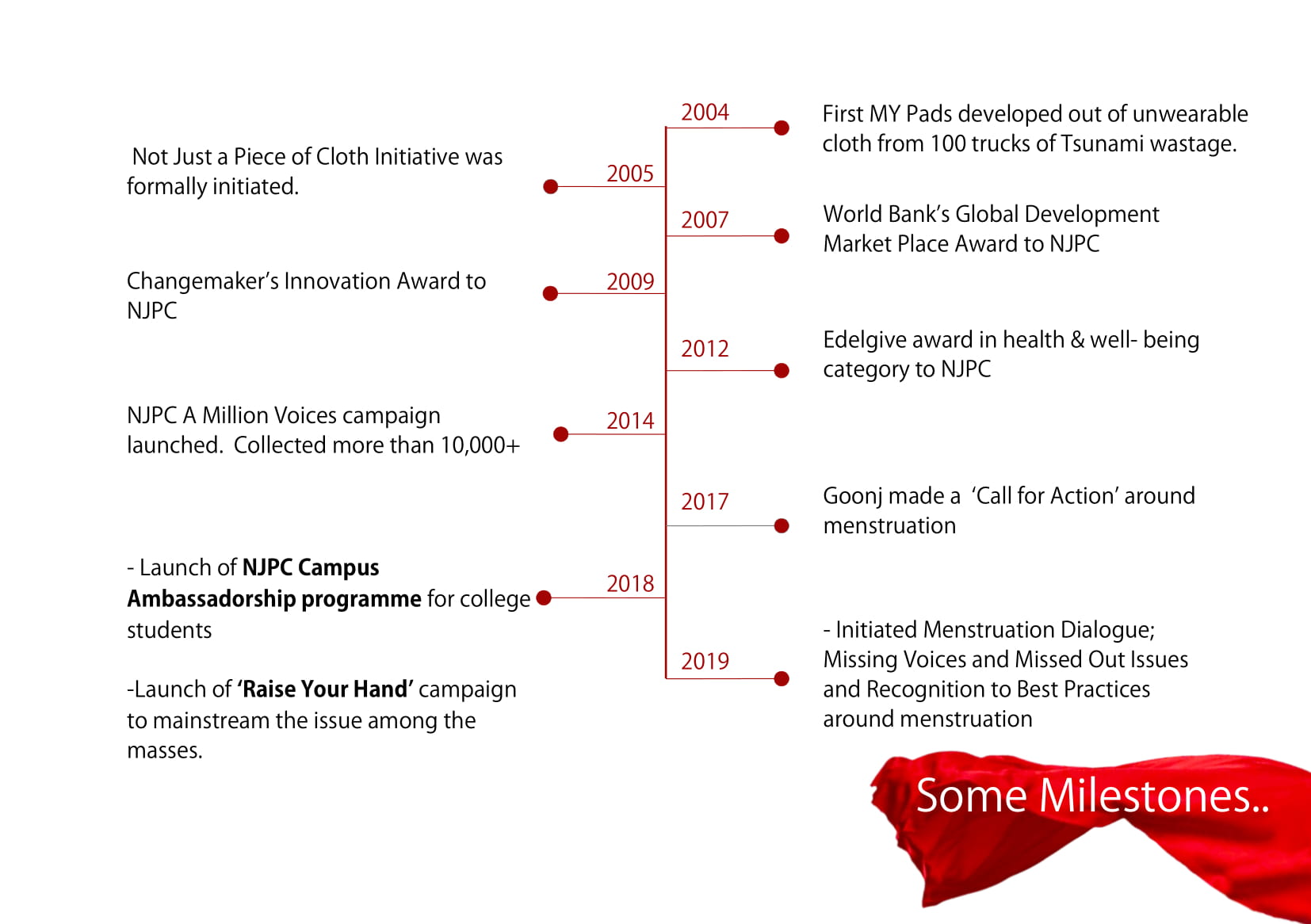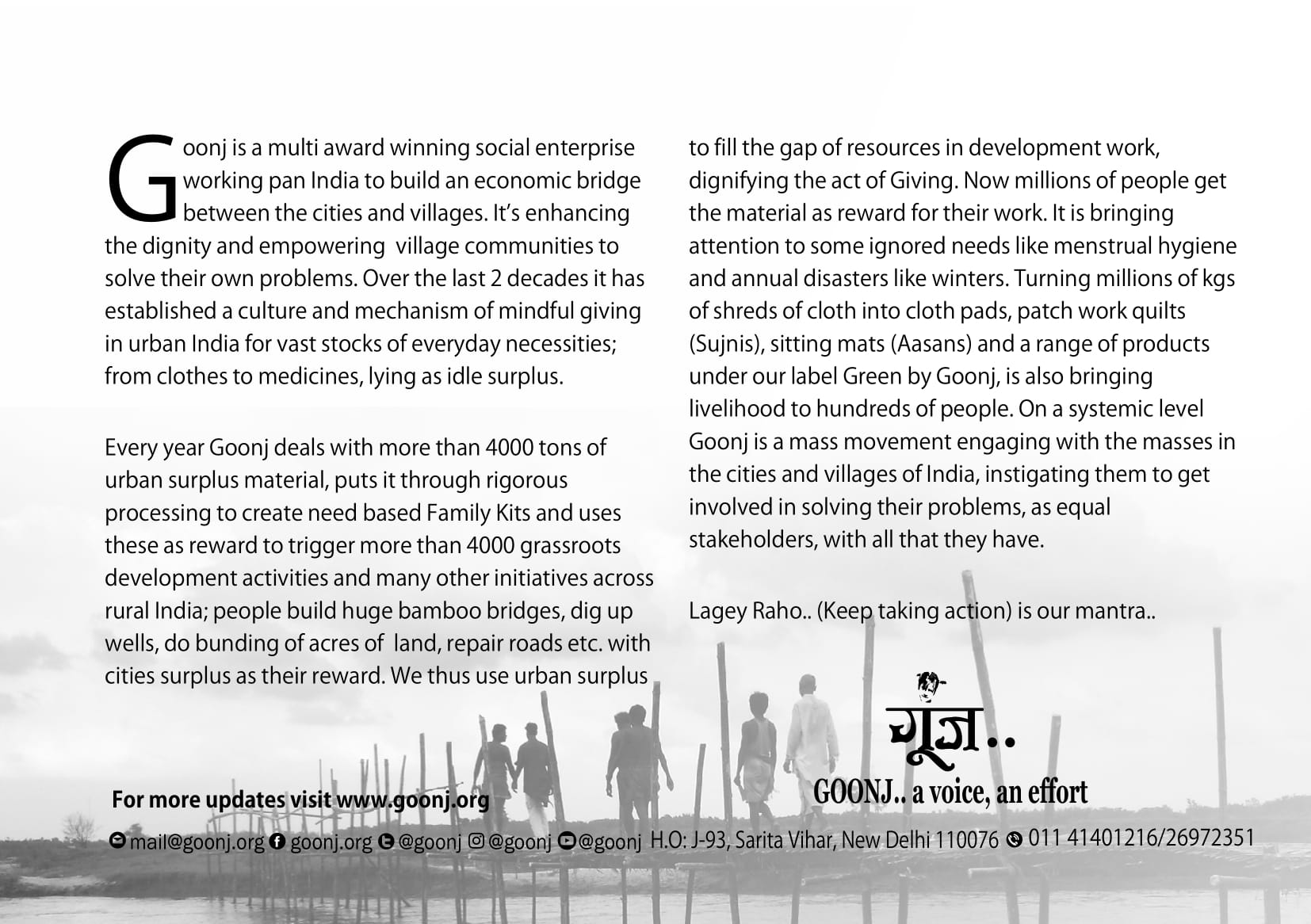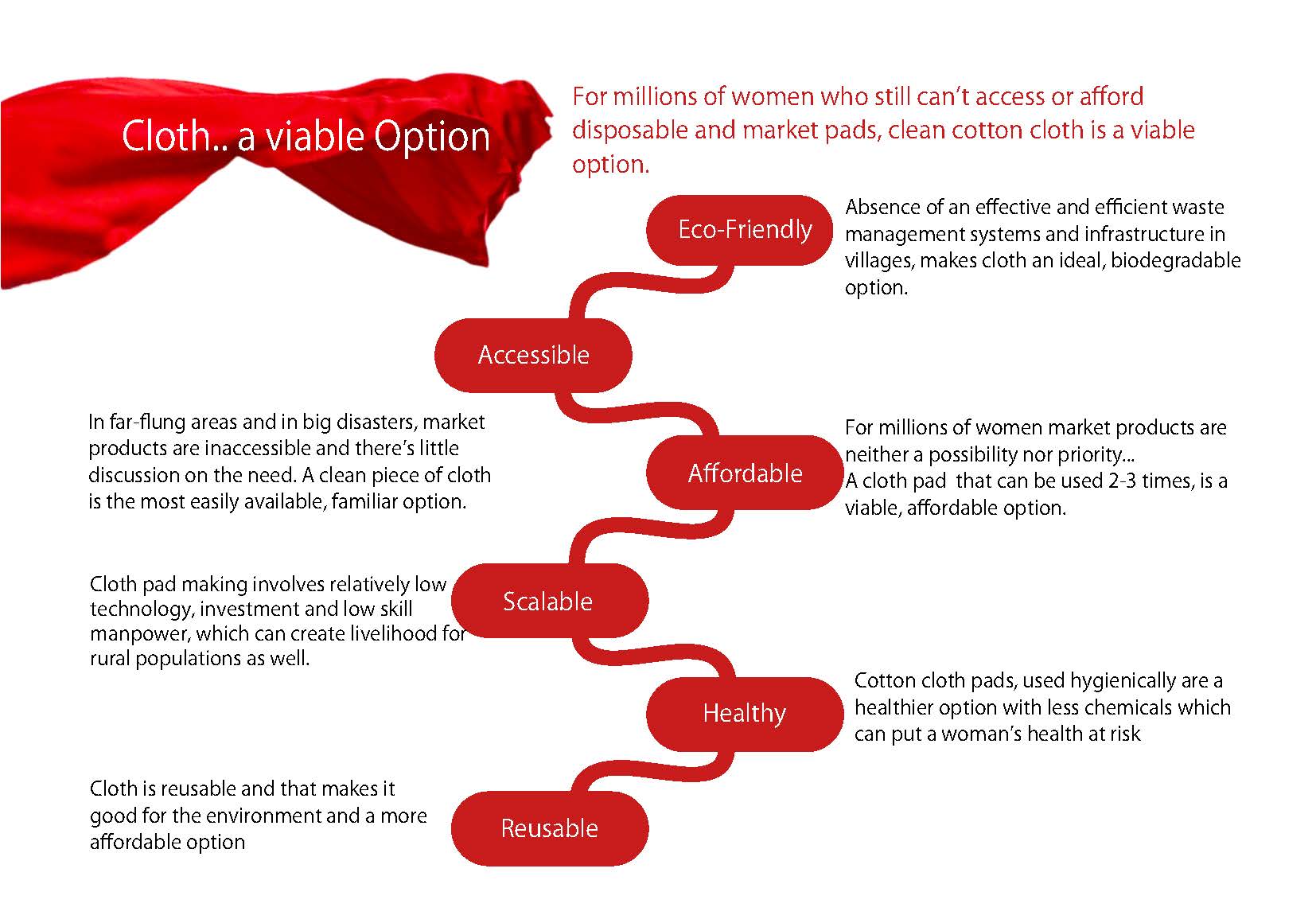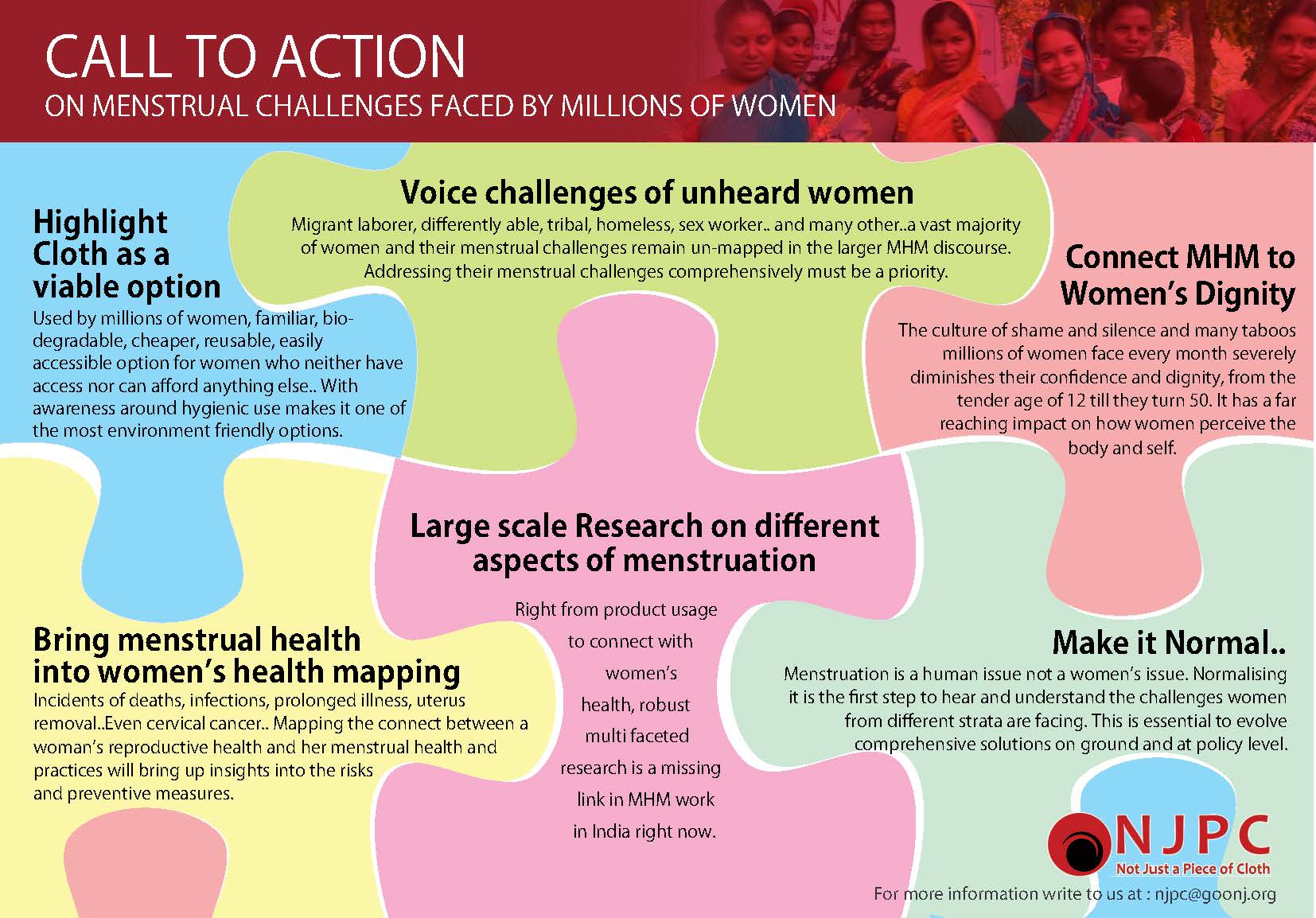 Contribute your cotton cloth
It could be your sarees, suits, curtains, quilt covers, dupattas, bedsheets.. Anything.
Organise a Cotton Cloth Collection Drive.
Hold Chuppi Todo Baithaks among your friends, relatives, women and men.
Talk to Ten
Talk to at least ten people on this issue and ask more people to do the same.. Start with your house help to normalize it and help those who help you. Share your stories with us at njpc@goonj.org.
Research and Academic interest

India is a microcosm of different cultures socio-economic realities of world's second biggest population. To understand the complex aspects of menstruation calls for wide ranging research especially with women on the margins and on missed out issues to evolve scalable, environment friendly products and solutions which take a more informed and comprehensive approach.
Replicating Goonj's NJPC Model

If you like Goonj's work on this issue and want to do something similar, we would be the happiest and would be keen to support you in your journey.. Just don't copy content from our website and campaigns.. and if possible, be gracious enough to give credit where it's due..
Join us in reaching 1,00,000 MY Pad to women in villages