Go Festive, Go Green
For years "Green by Goonj" has used old fabric and other material to create beautiful up-cycled products. Made out of obsolete audio tapes, over sized jeans, unused ties etc not only shows the ingenuity and craftsmanship of women but it aptly showcases the aesthetics of current décor and gifting trends.
We are excited about our Festive edition of products that has a refreshing contemporary outlook. For a New Festive and green start, check out our products…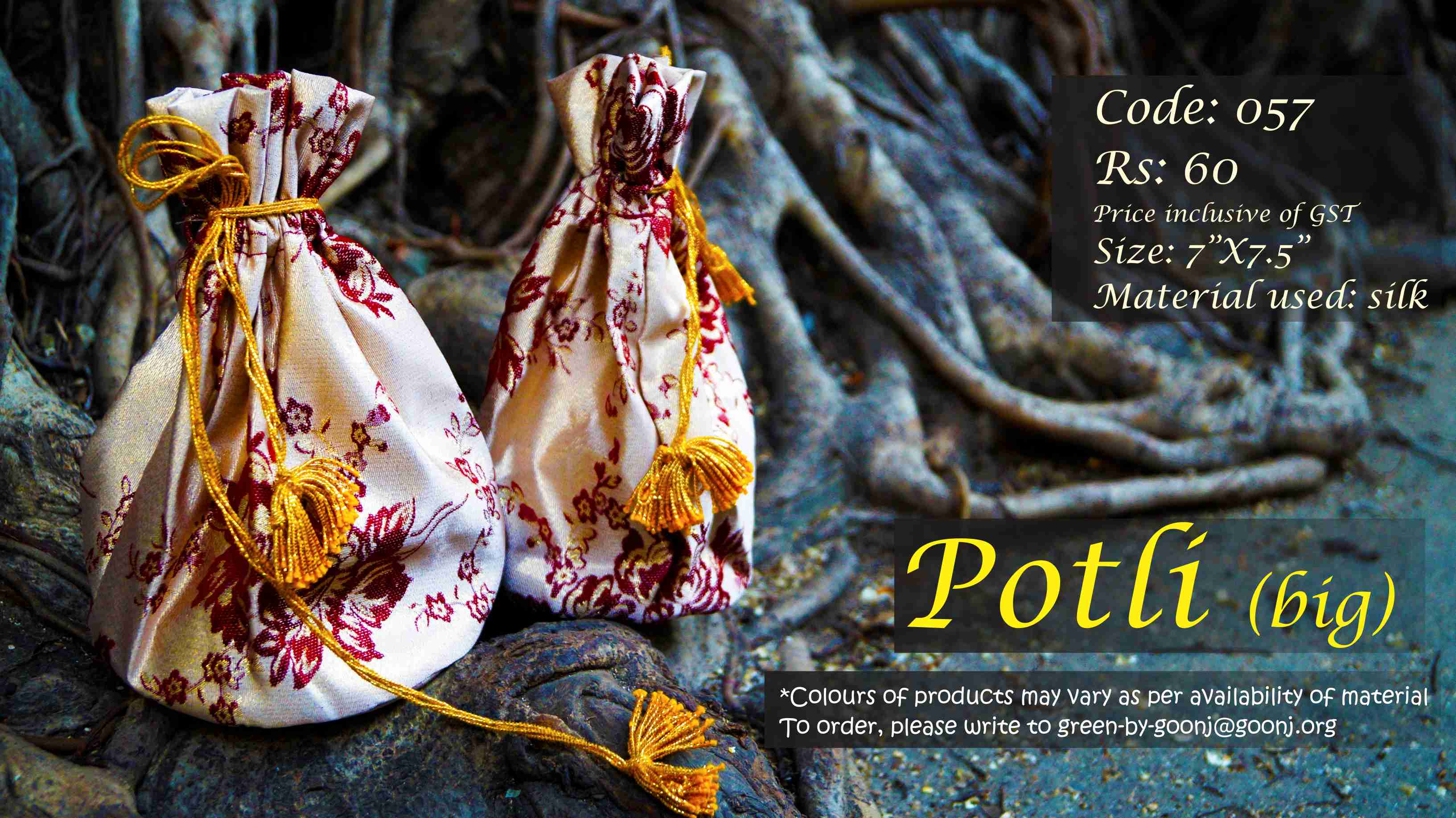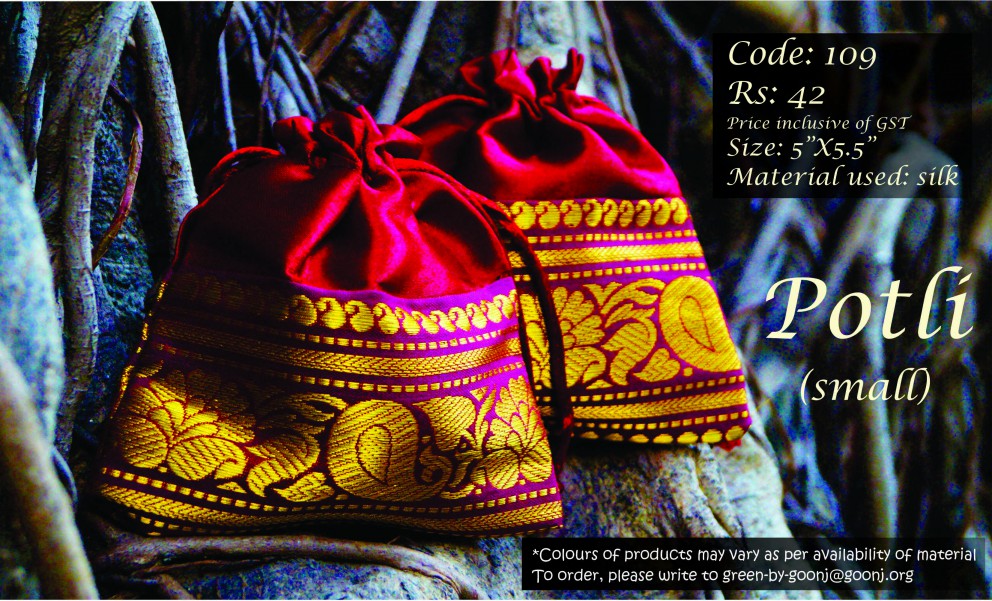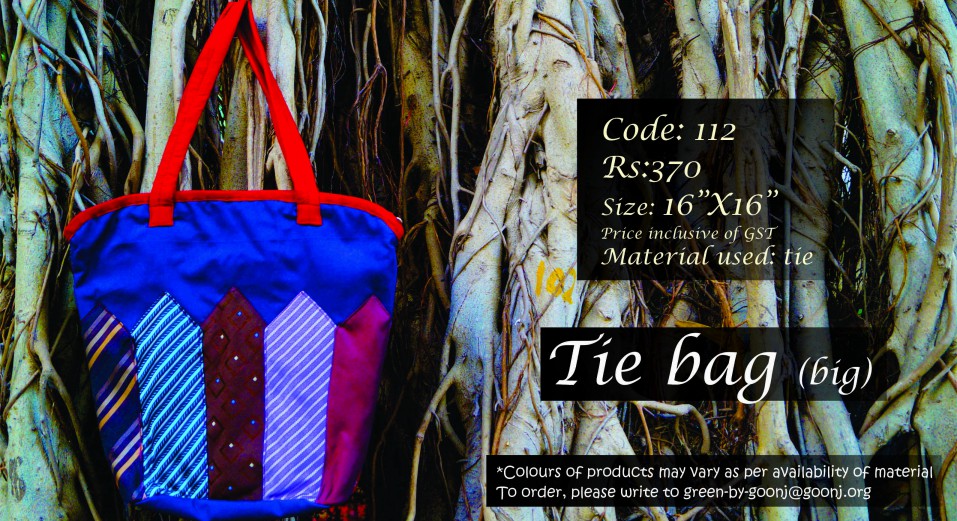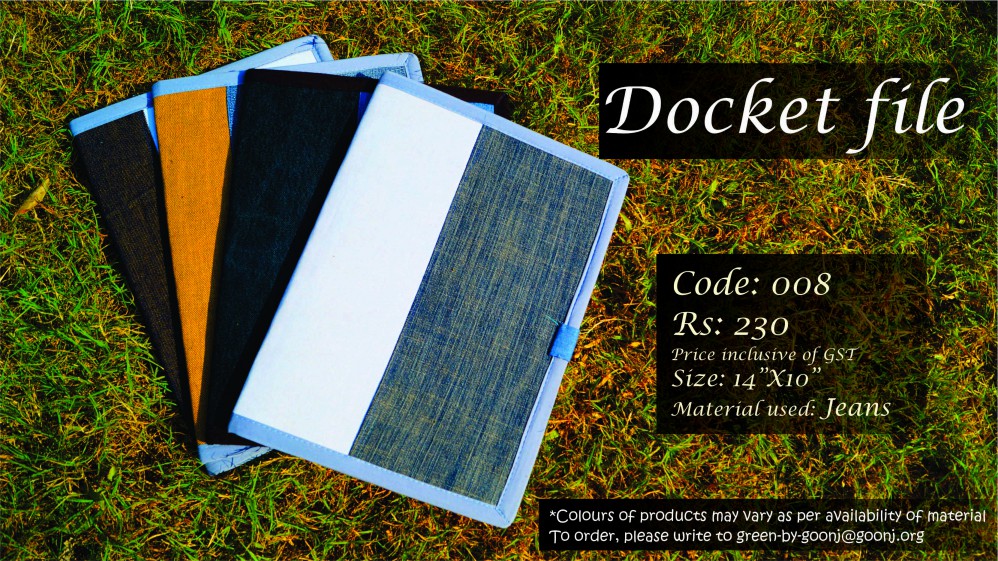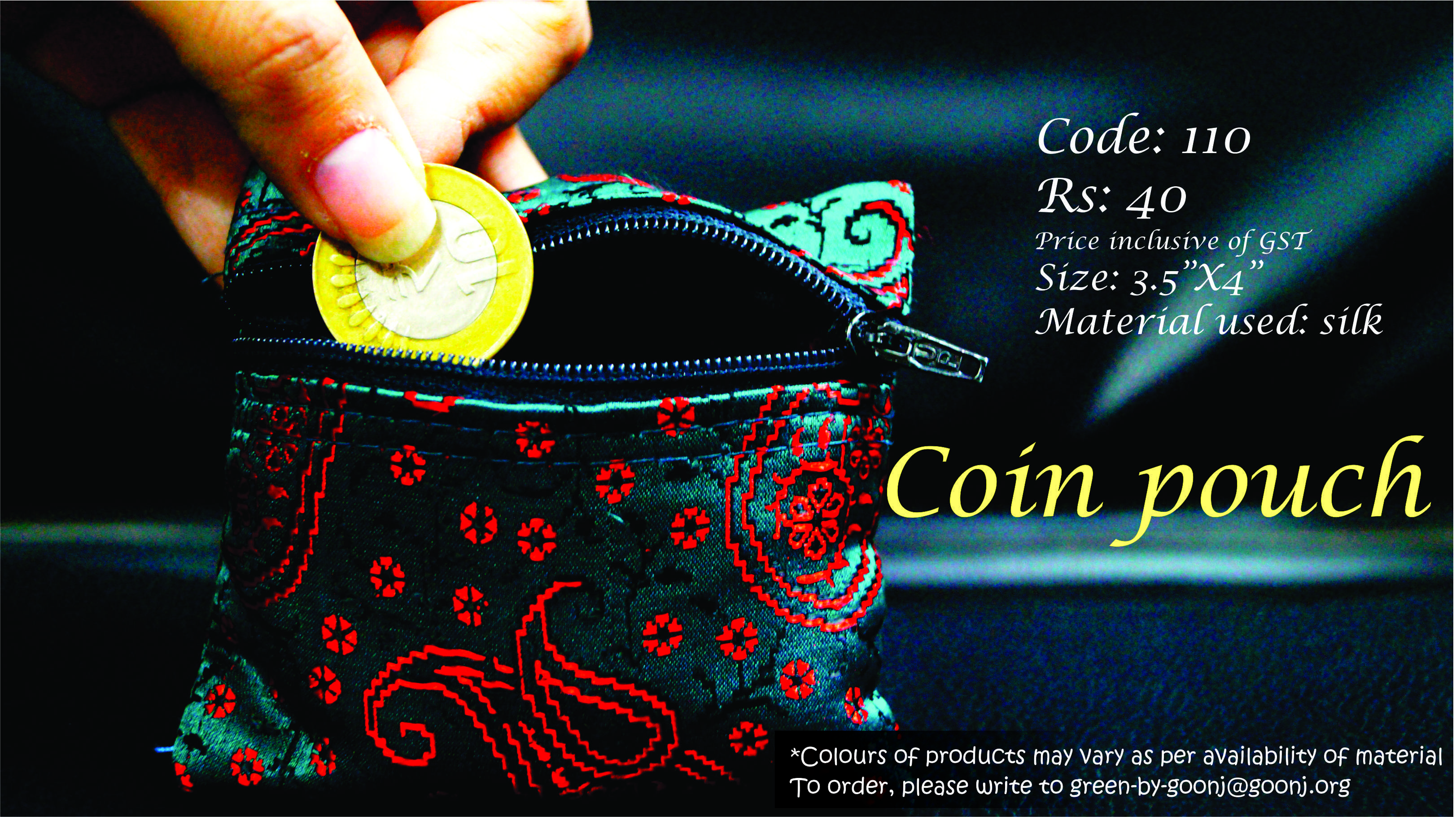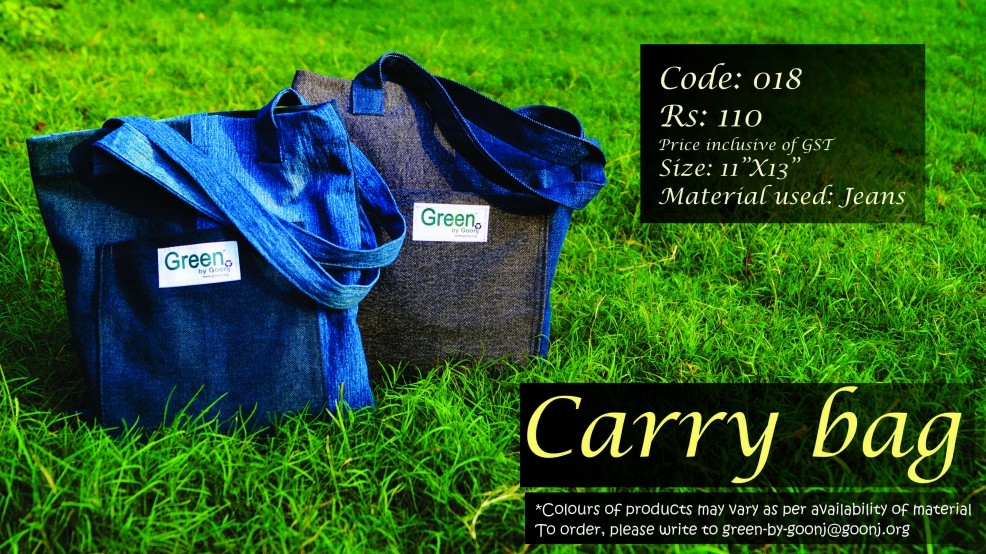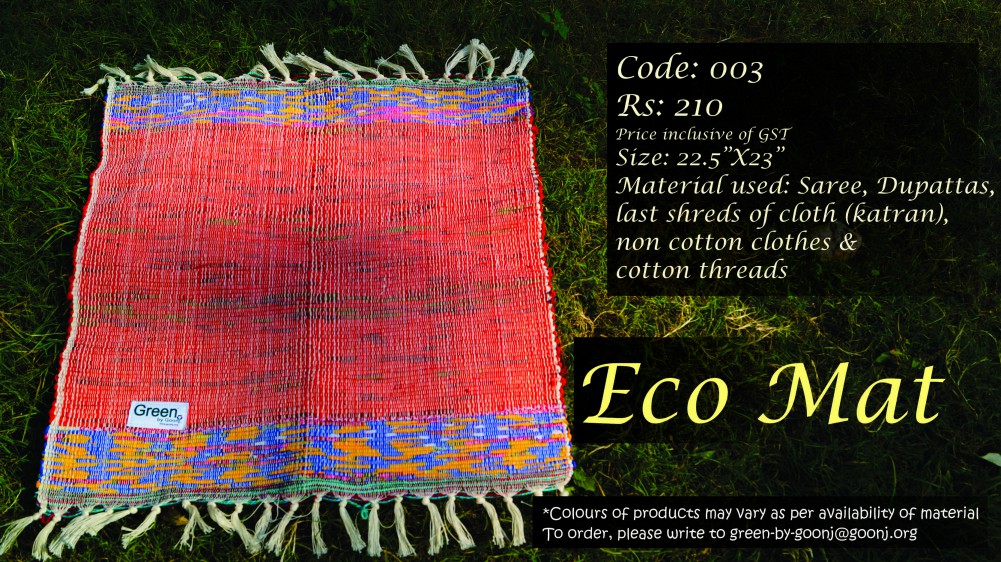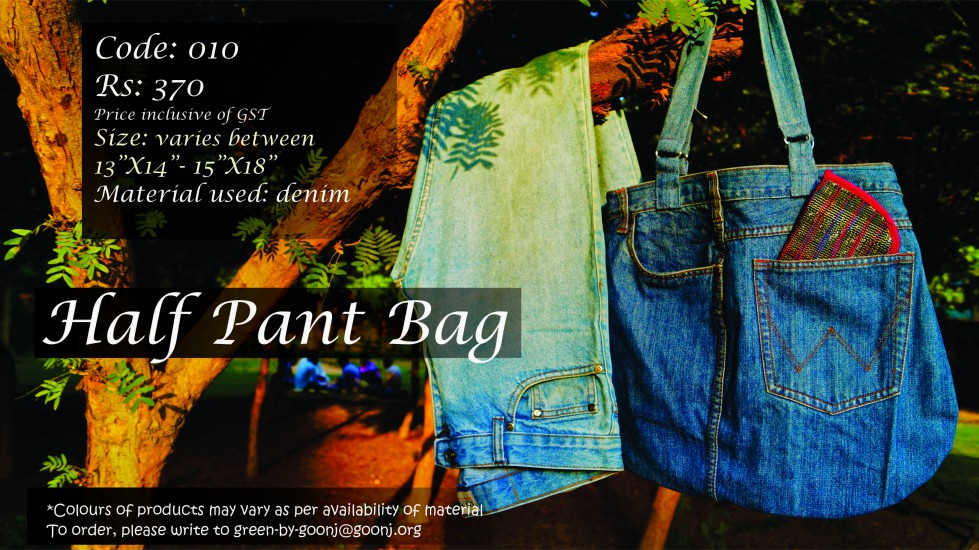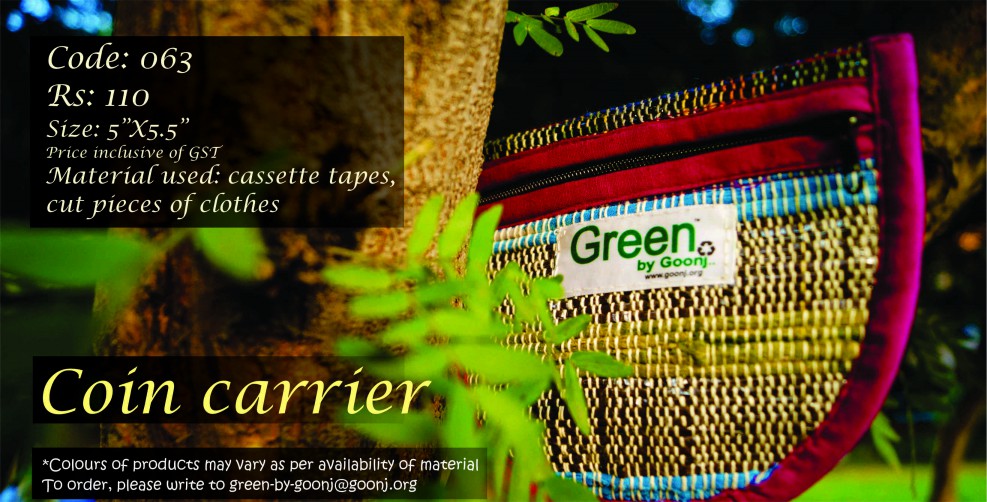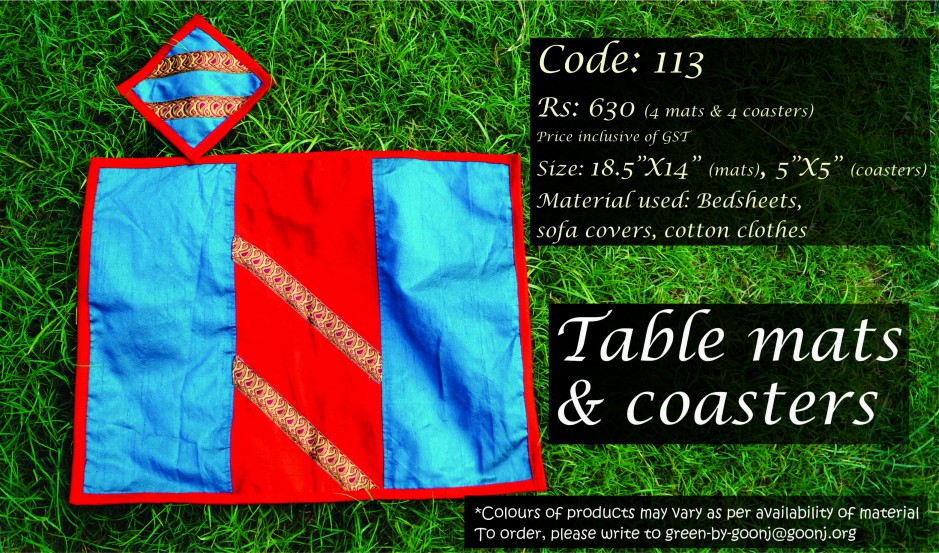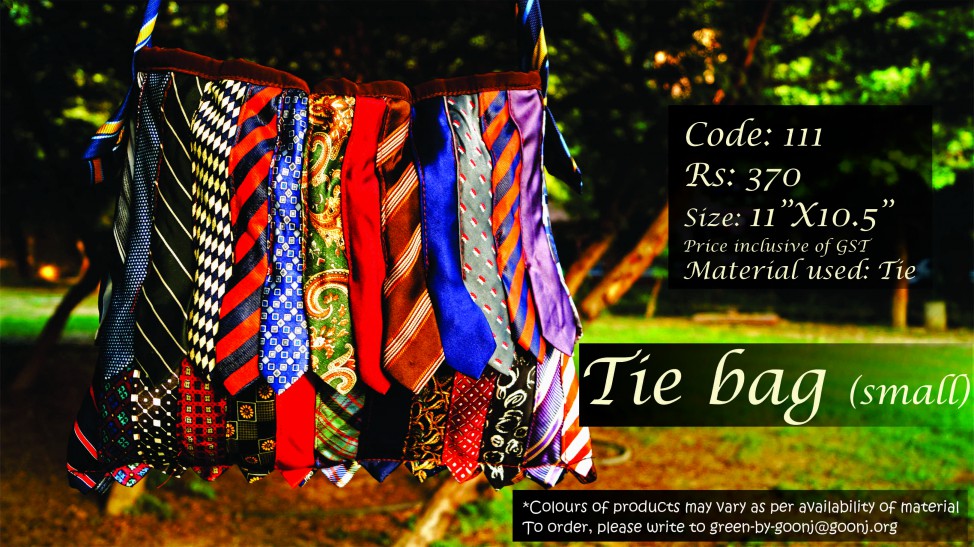 How to Order..
Please fill this form to order and we will reach out to you at the earliest.
Alternatively, send your query/order to green-by-goonj@goonj.org with "Green by Goonj" in the subject line, and please specify the product code and the desired quantity.
* Please note:
1) Minor design modifications on any products can be done only on bulk orders.
2) Color and fabric used in the products is based on availability.
3) We take the utmost care in choosing the fabric and other material used in our products but because this is generated from collected material we do not take any responsibility for color bleeding, shrinking of material etc.
4) Do visit our processing centre to check out more designs and also to have glimpses of our work.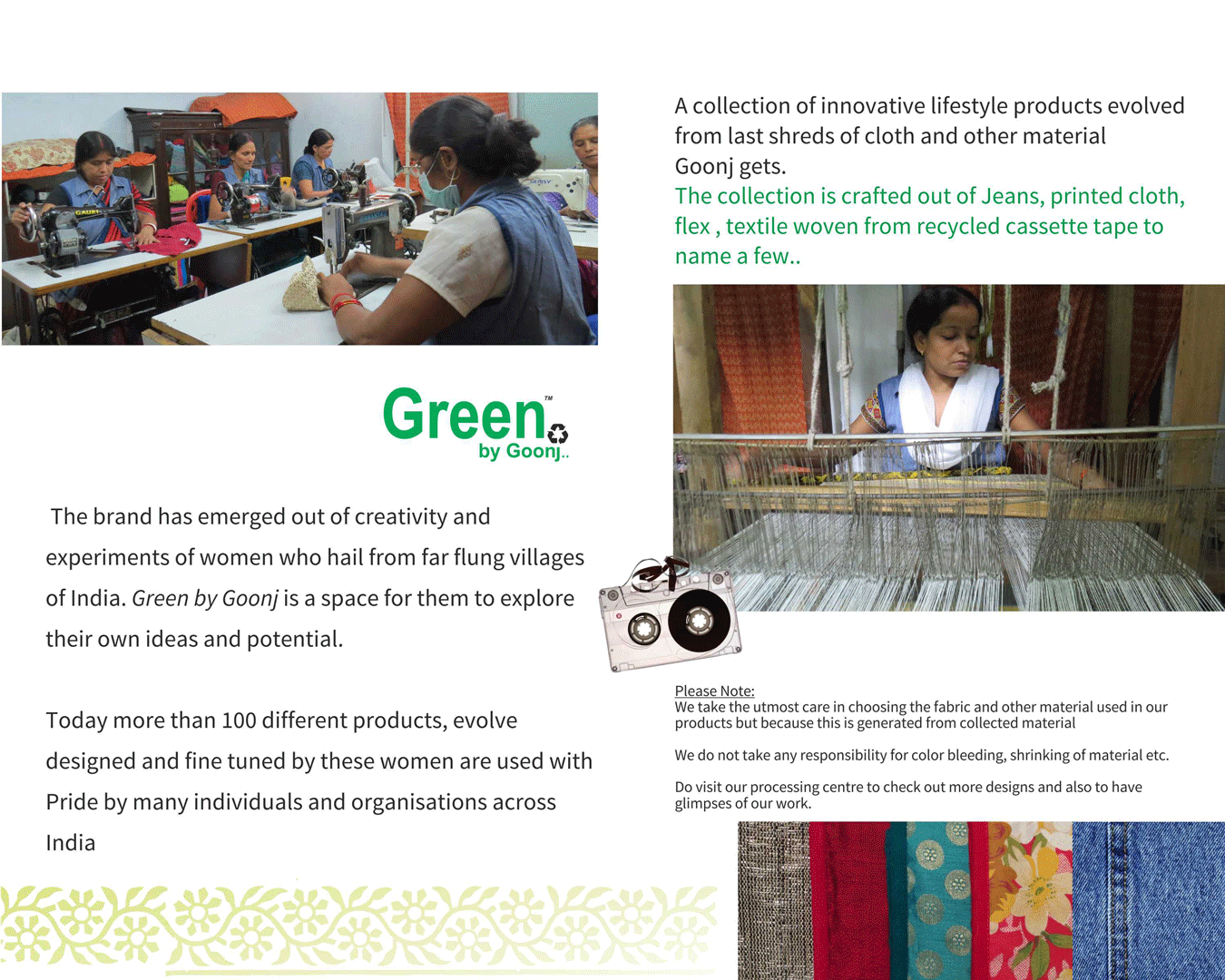 YOUR SUPPORT IS IMPORTANT TO US