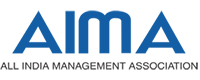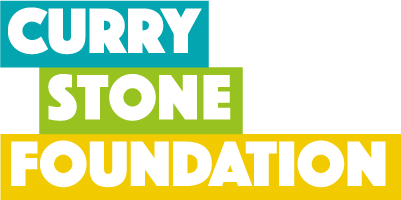 Milestones/Recognitions
Goonj and its rural partnership network – Sanjha recognized among the Top 50 organizations in the Covid Last Mile Responders list by World Economic Forum.
2021 : 'Safar' by Mr. Kireet Khurana based on words by Mr. Anshu Gupta, (Founder, Goonj) wins the Best Animation Film Award at LAMPA International Film Festival, Moscow, '21
Goonj received Mackenzie Scott Gift to continue its work on ground
Jan 2021 : Recognition by Rajasthan Patrika
Oct 2020 : Marico Innovation Awards
2020 :  Mother Teresa Memorial Awards for Social Justice 'for its phenomenal achievements in easing the lives of countless Indians from the terrors of this pandemic'
Dec 2019 : Lakshmipat Singhania Award-IIM Lucknow National Leadership Award for his Community Service & Social upliftment work
Aug'19: CEO Awards 2019 "Social Stalwart Award" to Mr. Anshu Gupta 
April 2019: CFBP Council for Fair Business Practices awarded Goonj for the second time, Jamnalal Bajaj Award for Fair Business Practices
Feb'18: AIMA (All India Management Association) Award to Anshu Gupta
Dec'17: Rahat– Goonj's disaster relief and rehabilitation effort received iF Social Impact Prize
July'17:Curry Stone Design Prize recognized Anshu Gupta , Founder Goonj as the Social Design Circle honoree
July'15: Ramon Magsaysay Award to Mr. Anshu Gupta, Founder of Goonj for transforming giving as a developmental approach.
Nov'14: Goonj wins Deutsche Bank Urban Age Award.
Aug'14: Asia's leading English magazine 'The Top 10 of Asia' features  Anshu Gupta, Founder Goonj among Asia's top 10 social entrepreneurs.
July'14: Goonj is one amongst 'The Purpose Economy 100 Asia'
July'14: Goonj gets chosen among 100 leading Global Green Innovations of the prestigious think tank SUSTAINIA
Feb'14: Goonj gets a place among The World's Top 10 Most Innovative Companies in India in a listing by Fast Company
Nov'12: 'Social Entrepreneur of the Year Awardto Anshu Gupta, Founder of Goonj by Schwab Foundation
July'12: GOONJ gets chosen as 'Game Changing Innovation' by NASA and US State Dept.
June'12: GDN Japanese Award for Most Innovative Development Project
Feb'12: GOONJ wins Edelgive award in health & wellbeing category.
Nov'10: Anshu Gupta gets listed in international Forbes magazine as one of India's most powerful rural entrepreneurs.
May'10: Innovation for India award by Marico for developing innovative solution by using old cloth and other material.
March'10: Goonj wins 'Jamnalal Bajaj CFBP Award' for Fair Practices
Nov'09: 'Cloth for Work' wins international Lien i3 Challenge Award
June'09: 'Not Just a Piece of Cloth' wins GOONJ's third Changemaker's Innovation Award
March'09: CNN IBN's Real Heros Award to Anshu Gupta in women welfare segment.
March'08: GOONJ wins India NGO of the Year Award in a nationwide search & selection by Resource Alliance.
May'07: GOONJ's sanitary napkin project Not Just a Piece of Clothwins World Bank's Global Development Market Place Award.
July'07: Vastra Samman recognized as one of The Good Practices by Dubai International Awards.
2006: Wins the prestigious Changemakers Innovation Award,the second time, for Rahat, our disaster relief initiative
2004: Prestigious Ashoka Fellowship to Anshu Gupta for his innovative idea & its mass social impact.
2004: GOONJ wins Changemakers Innovation Award for its School to School initiative.