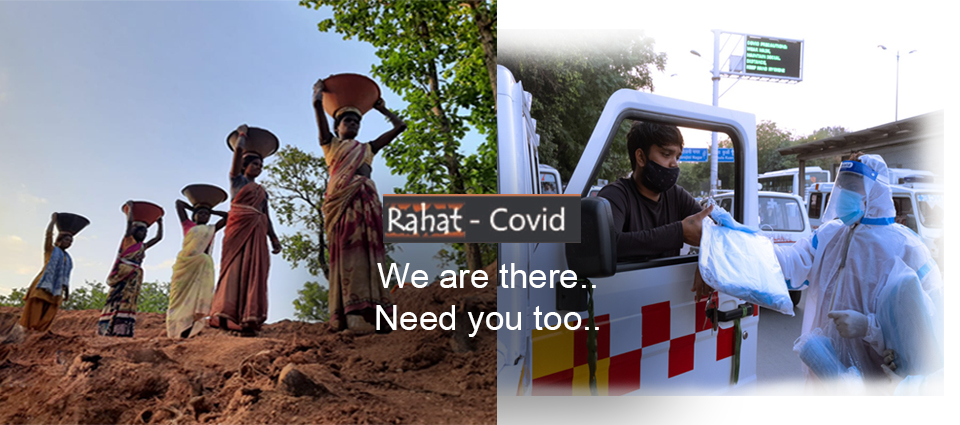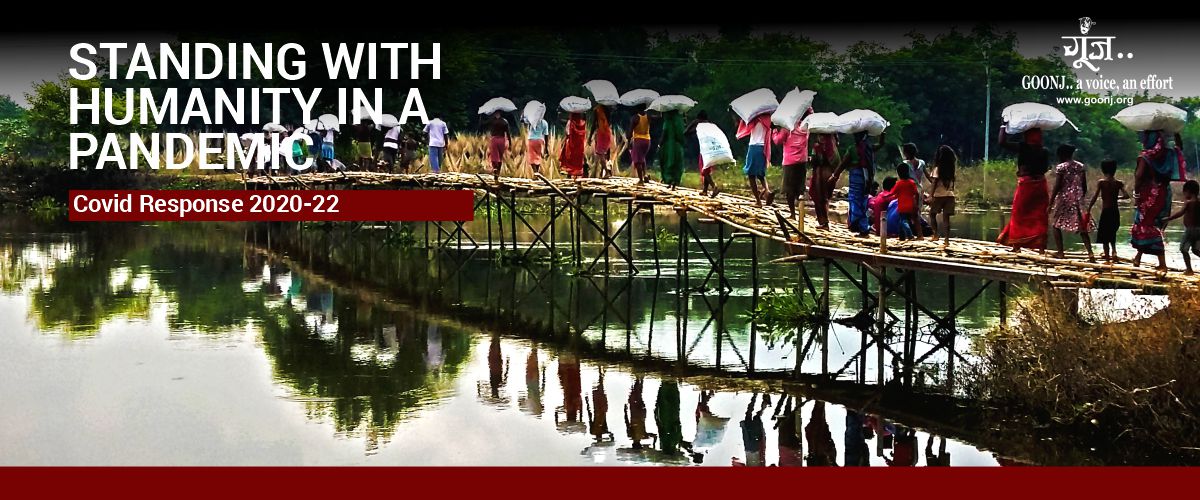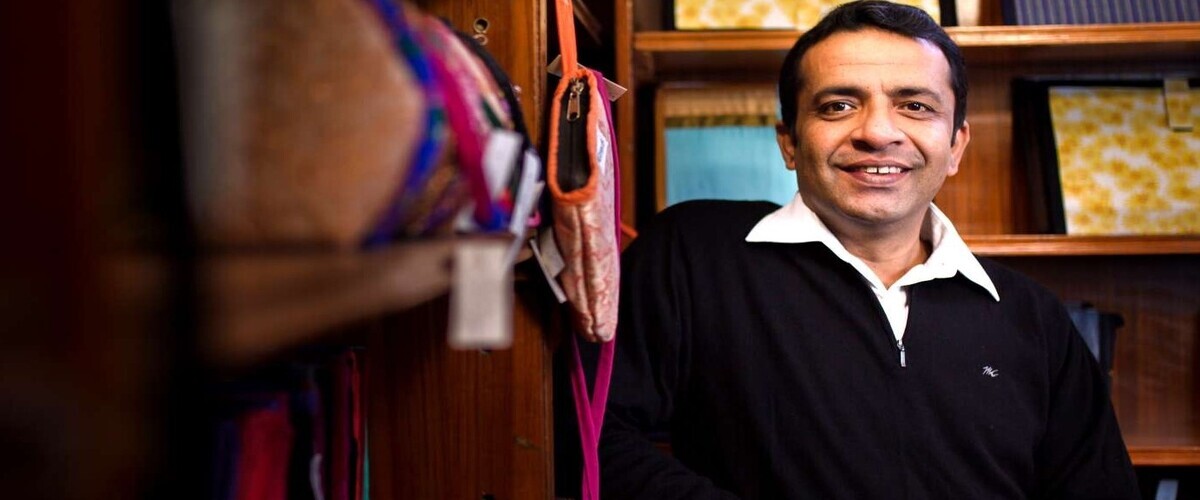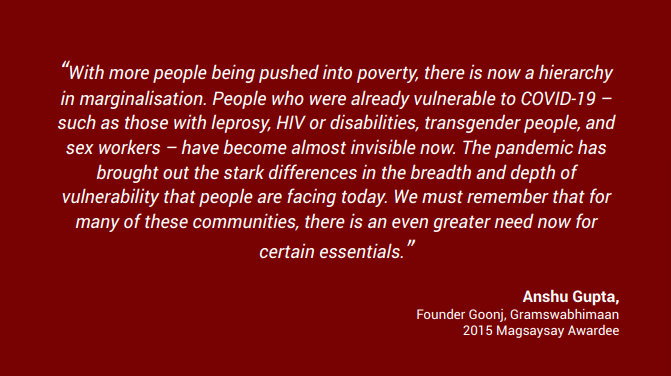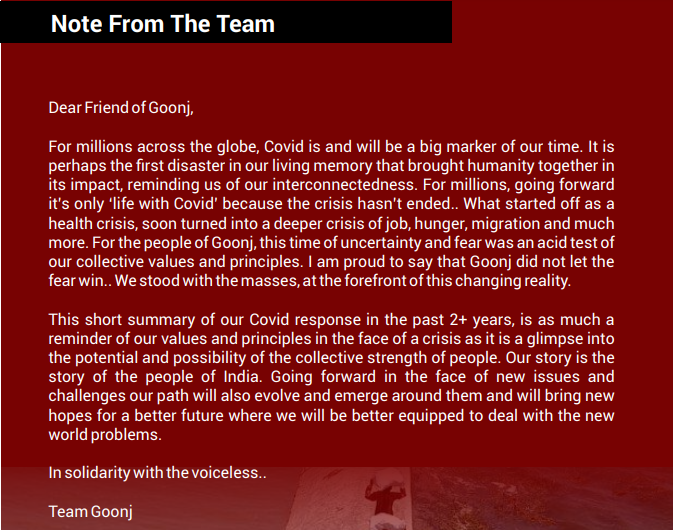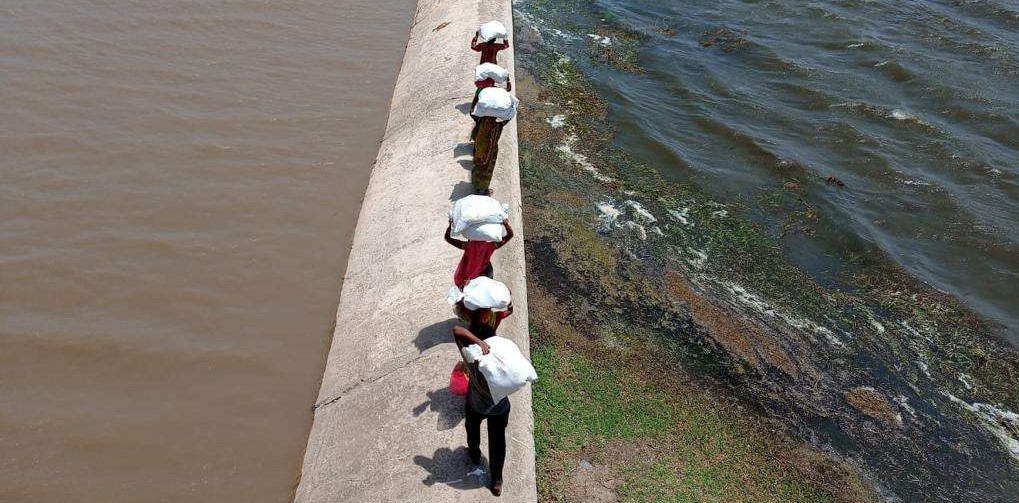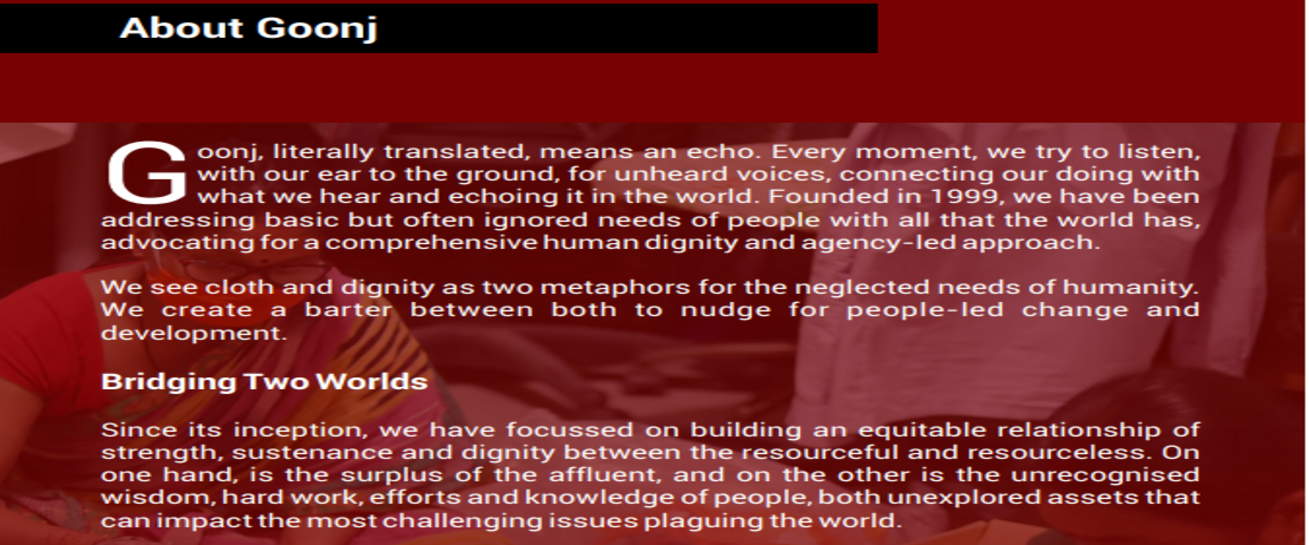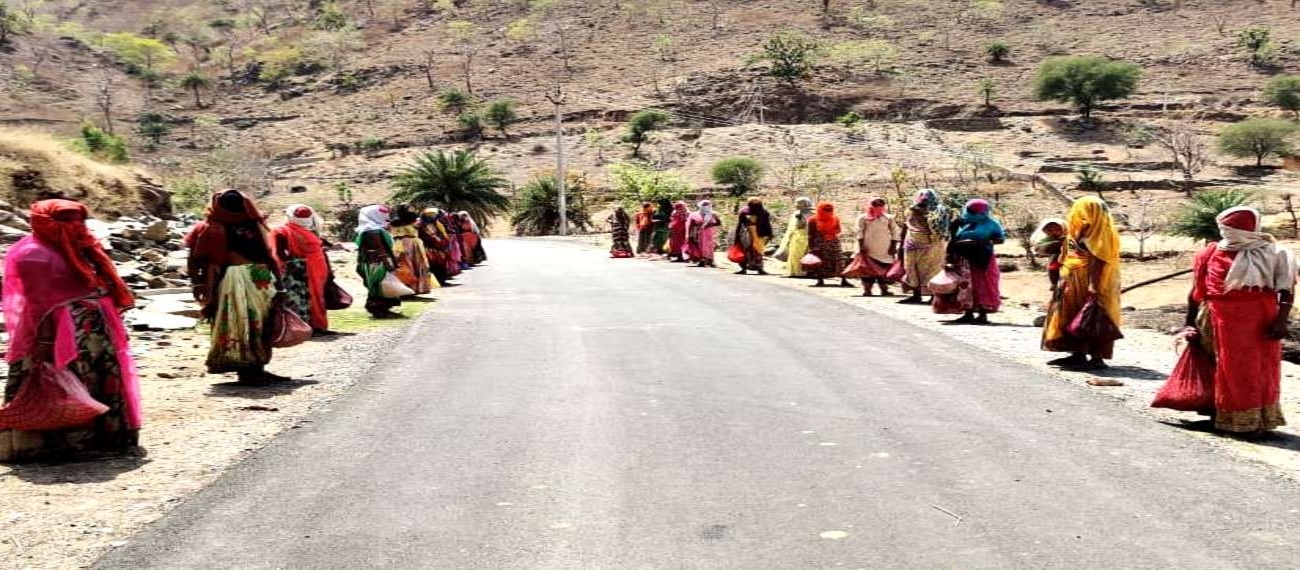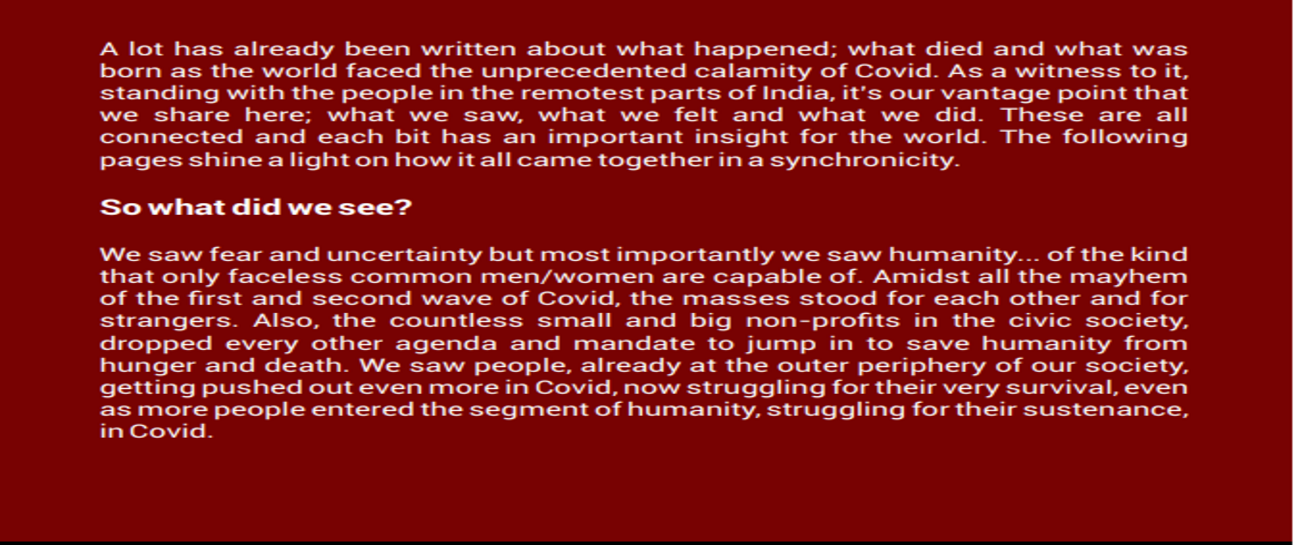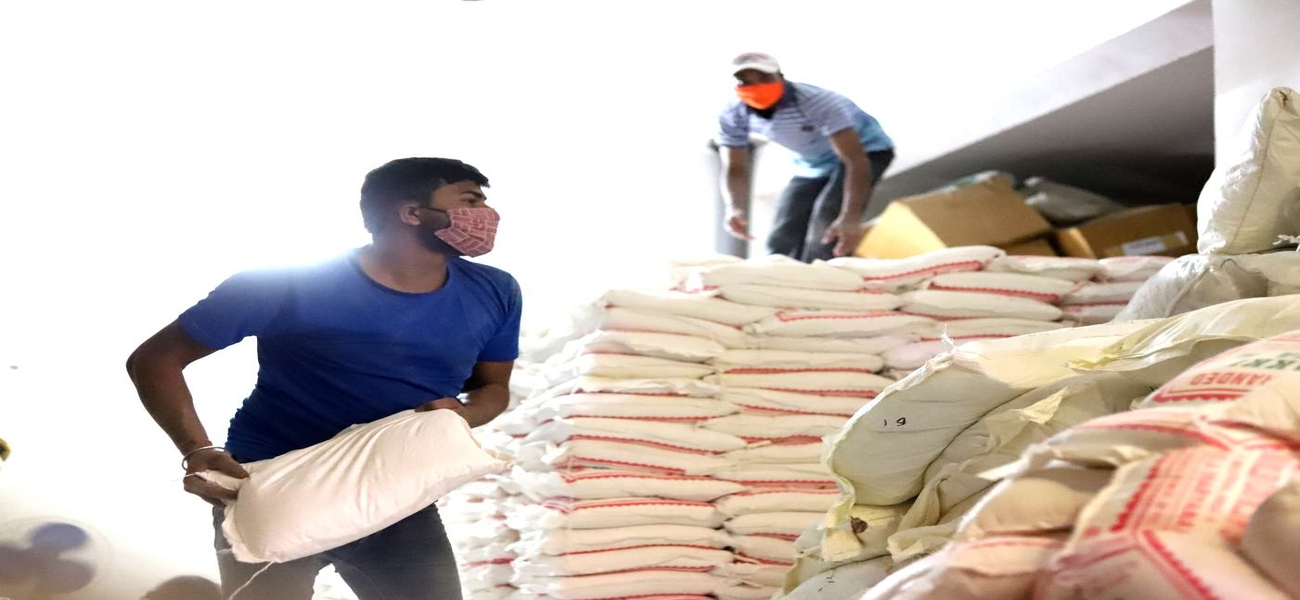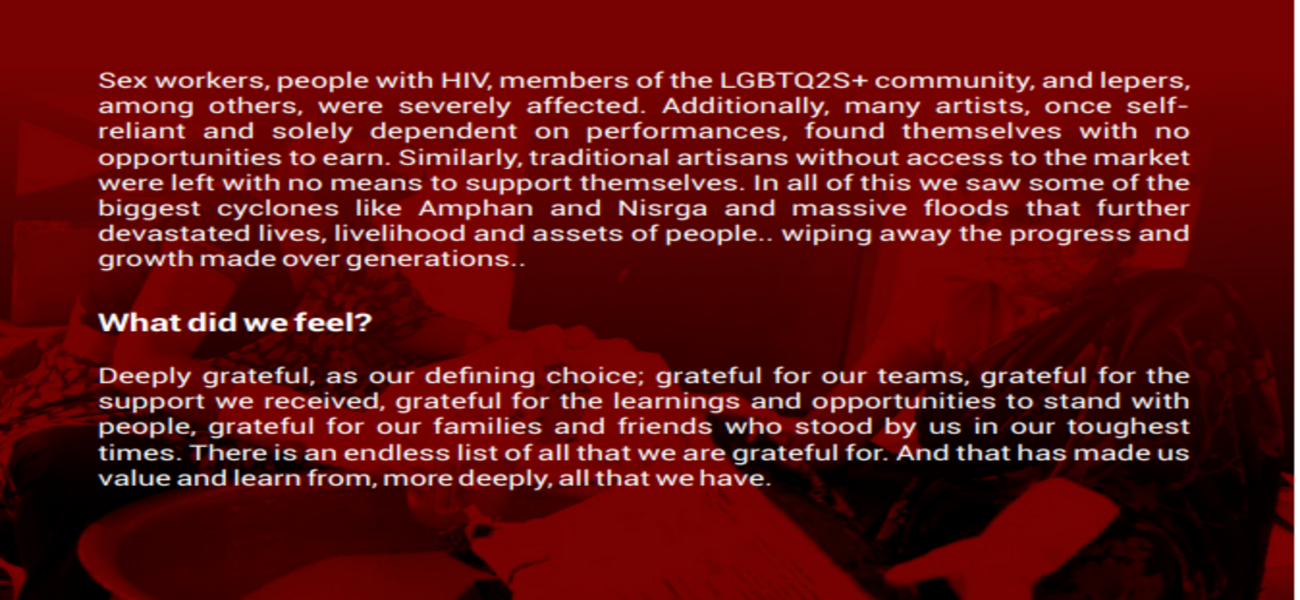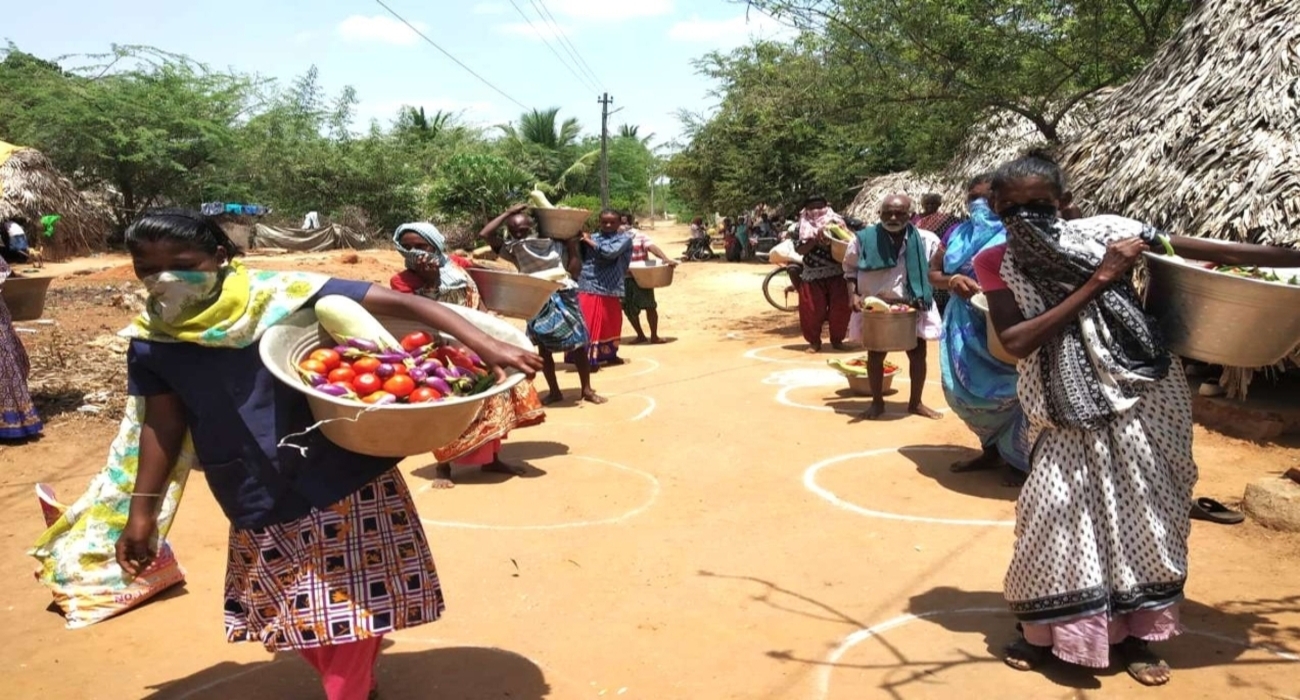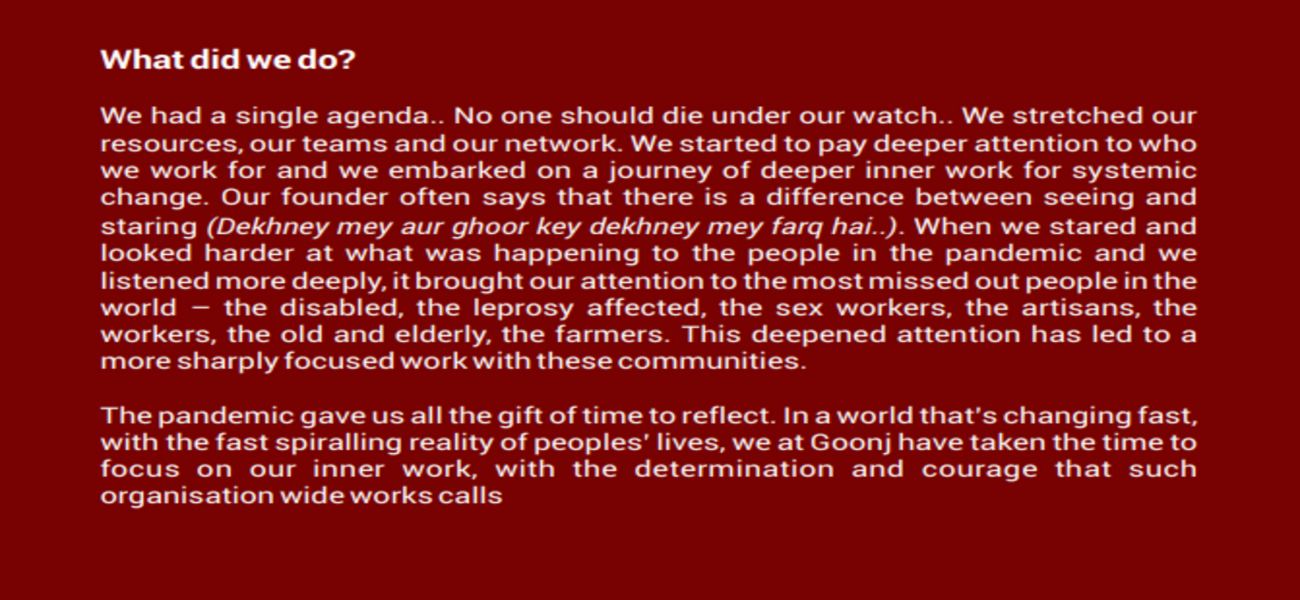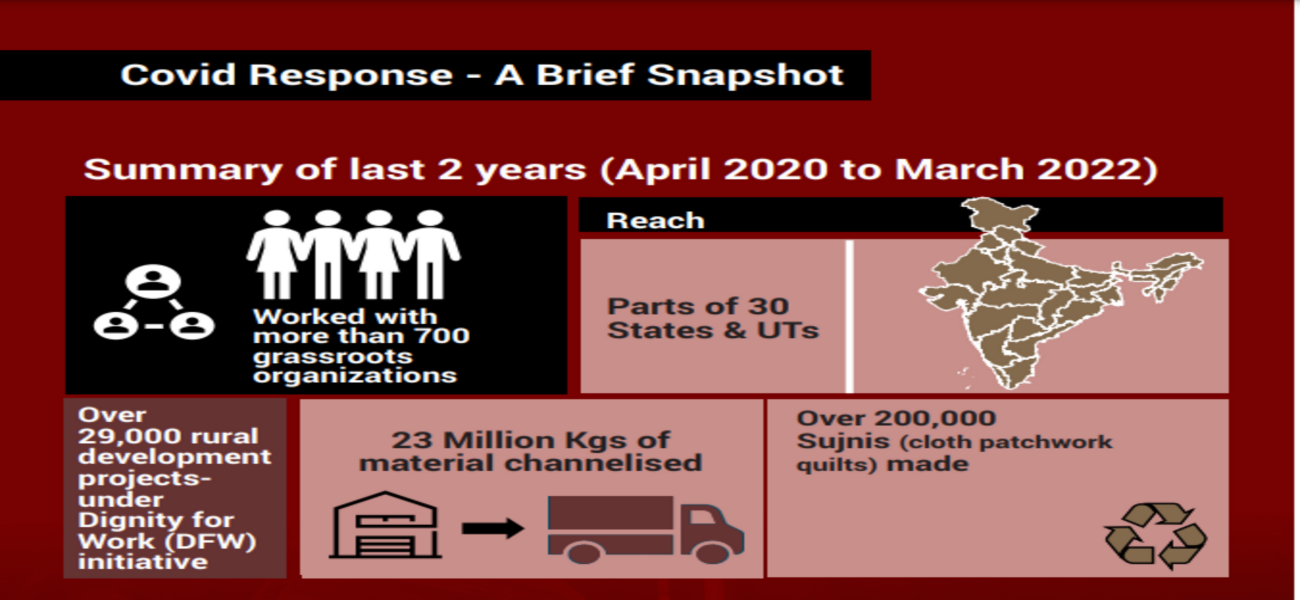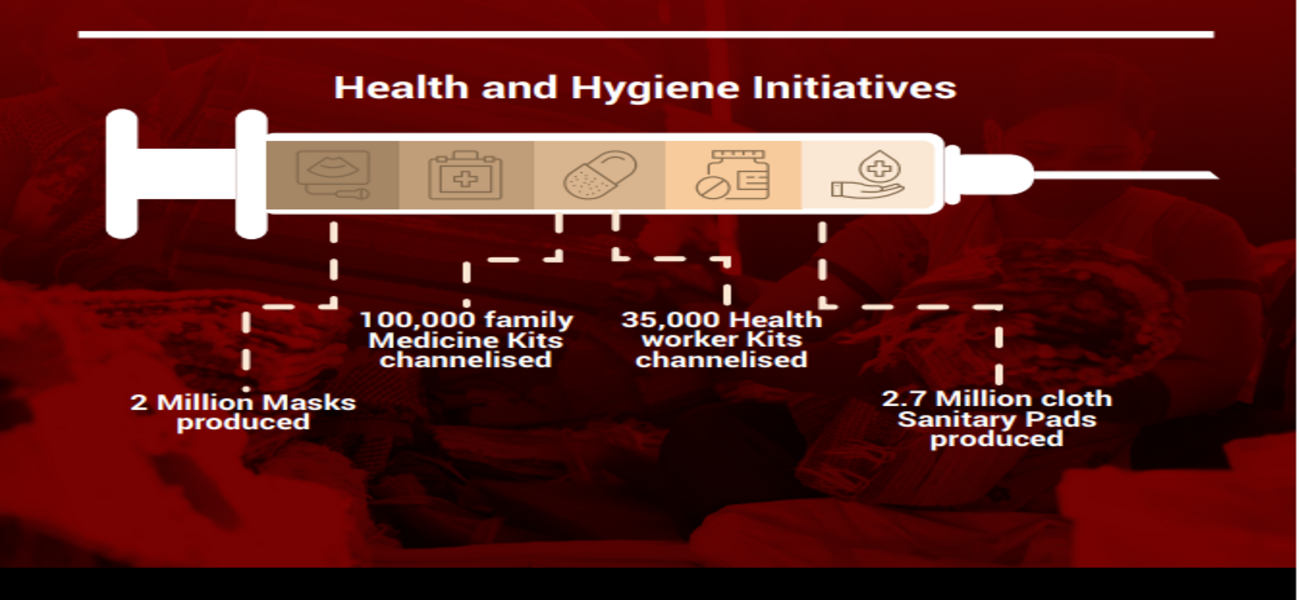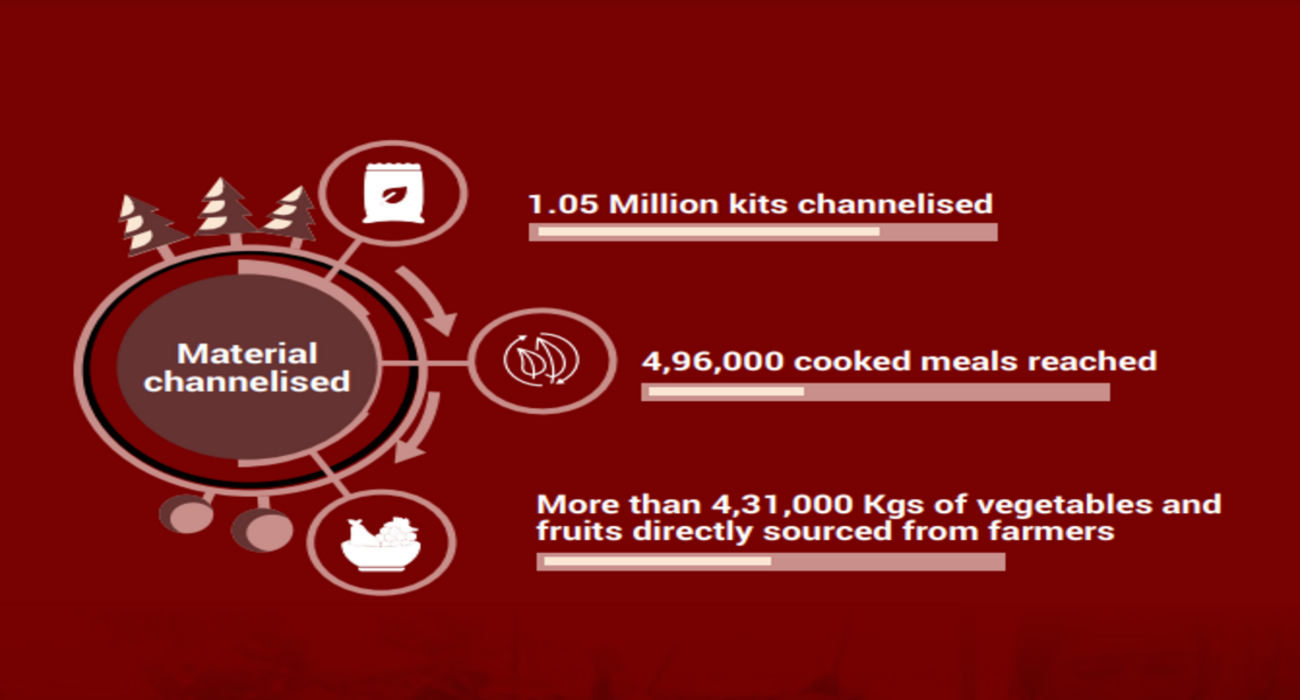 Addressing the need for physical distancing for families living in small spaces with basic and essential facilities .
Reaching medical devices and medicine kits to frontline workers and families.
Reaching comprehensive ration kits to the remotest parts all across the country.
Sanitary Cloth Pads (My Pads)- Making and reaching them to far flung places
Supporting the roadside eateries and reviving/running kitchens to ensure food security.
Focusing on communities like the differently abled, HIV+, sex workers, devadasis and many more.
Procuring excess vegetables and fruits to reach out communities as food and nutrition support .
Supporting Frontline Workers
Reaching PPE kits, oximeters, medicines, masks , gloves and other essentials
Rahat Covid Work
With an in-depth understanding of the diverse needs of the communities, we are responding through our customized approach.
(Data from April, 2020 – March, 2022)
0
States and Union Territories
Work across urban and rural parts of 30 States and UTs of India, in almost 5000 villages
To reach rural and urban areas Pan-India
0
+ Million kg
Ration and essentials
Channelised to local communities through our network.
Reached to communities across rural and urban India
0
+ kgs
Fresh Vegetables & Fruits
Sourced directly from farmers
Made, and under distribution
0
+ Million
Cloth Sanitary Napkins
Made, and under distribution
Our Approach
Decentralise, localise, customise Respond to needs emerging from the ground. Work with local vendors, partners and volunteers to listen to what's happening on ground, understand and fulfil the needs of the Missed-out Communities.
Work with Partners Empower and fill gaps in the work of our time tested partners, listen to them, stand with them, give voice and visibility to their challenges.
Focus on Missed-out CommunitiesFocus and Engage with Missed-out Communities such as transgenders, sex workers, patients, daily wage workers, institutions like old age homes, etc. who need immediate supply of ration, hygiene essentials, masks, gloves, medical kits etc.
Filling the gaps Filling the gaps in ongoing Covid work of other start-ups, non-profits and individual efforts to ensure a stronger, a more comprehensive response.
We are there.. Need you too..
Lens of Rahat Covid
Our phase 1 approach took us on the following path in the pandemic
Decentralise, localise, customise

Catering to the diversity of India, we created partnerships to work with grassroot stakeholders in the rural areas, prioritising the voice and agency of local people.

Economic Empowerment and partnerships

Stakeholders were given vocational training to make masks, and pads in the rural areas to generate livelihood. We bought directly from farmers, to enable their sustenance, and included their produce in our ration kits for CFW initiative.

Focus on Missed-out Communities

Missed-out Communities such as tribals, people with disabilities, sex workers, transgender, devadasis etc. are oftentimes struggling for survival. We focused on these communities to ensure that they were not left behind during the same.
FY 2020 and 2021 Annual Report
The Reality of Remote Areas in India & What can we do about it.
Demystifying COVID: Indian context and what role we can play