Projects with Goonj
 Over 2 decades, Goonj's work has been largely recognized for creating alternate new currencies for development i.e. material and community voluntary labor for development. 
Using urban surplus materials as a powerful resource for large scale development works across the country; ranging from education, sanitation, agriculture, water, livelihood, menstrual hygiene, and sustainability to environment. Spread across different geographies, Goonj's work puts empathy and dignity first and foremost. Our holistic view of rural development is rooted in not only fulfilling their basic needs but empowering them to be the decision makers.  
Annually engaging in 7000+ development works pan India (from road repairs, water channels revival to bridges, re-making schools etc.) involves a huge logistical cost of processing, rentals and transportation to operate on such scales.
For CSR funding opportunities and other activities, please write to

[email protected]
Co-branded Campaigns
Over the years, Goonj has done multiple co-branded campaigns with many reputed brands. Here are some referral links to give you an idea about some of our successful pan-India campaigns in the past – 'Ek Jodi Kapda' with Whirlpool, 'Look Good, Do Good' with Raymond, 'Recycle Your Old Clothes For A Cause' with Shoppers Stop, 'Cover For Good' with Marks & Spencer, etc. Such campaigns are beautifully woven to encompass Goonj's ethos and approach, while encouraging the culture of giving through varied ways, i.e. Cloth exchange Program, Fundraising, Checkout giving, etc.
Partners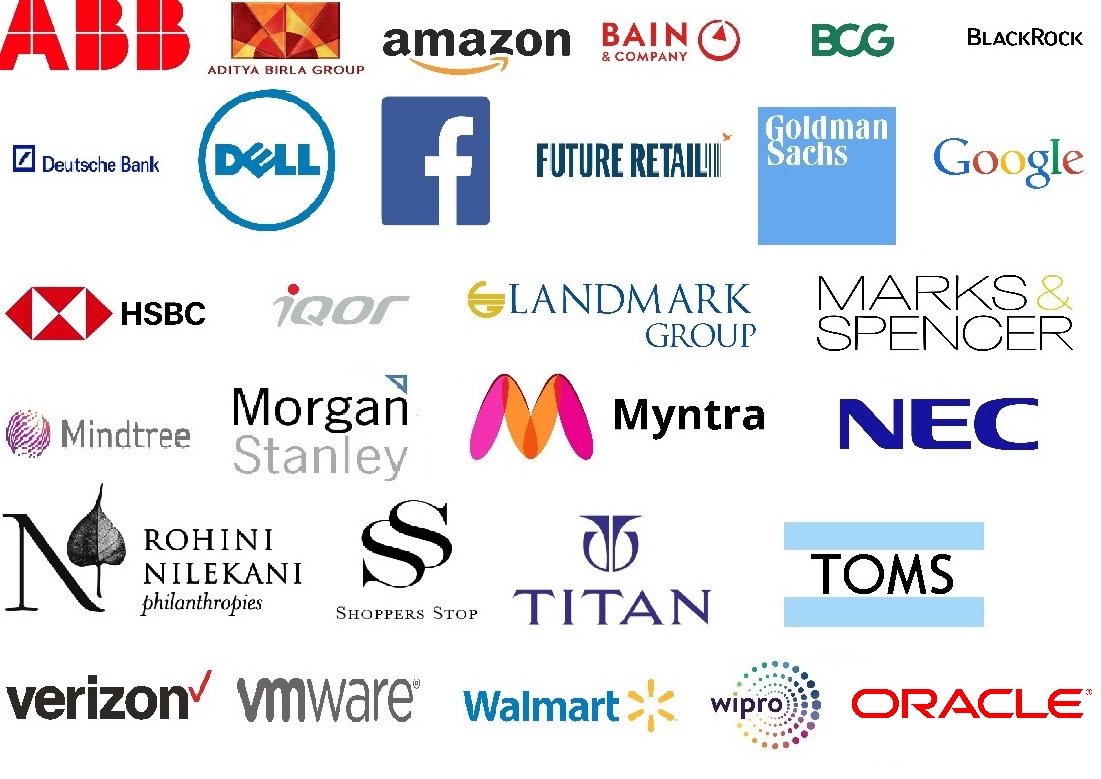 Payroll giving
During disasters especially, many organizations and their employees have surprised us by contributing a certain a sum from their salaries.. Our growing work itself speaks about the immense scale and efforts involved in its back-end which ensures that material reaches last mile in the Indian villages with dignity and care. 
Payroll  giving means a committed contribution from your organization and employees to Goonj.. on a monthly basis till you want.
Fill up Payroll Giving Form and share it with us. All monetary contributions to Goonj are exempt u/s 80 G. Individual receipts will be issued to your employees every quarter.
Do visit Goonj's Processing Centre with your employees to get a hands-on insight into our world of Urban Waste V/s Rural Resource.
** Contributions made as a part of 'Payroll Giving' will receive a consolidated half- yearly report /quarterly report from Goonj.
OR 
Payroll giving to Goonj means..
Giving a new meaning to the urban surplus, and saving it from the landfills.

Contributing to a new parallel currency and development model that is trash based and focuses on the receiver's dignity and wisdom

Acknowledging and supporting work on many unaddressed, small yet critical needs of people which can easily be addressed if we pay attention.
Understanding that giving to Goonj is not just about an organization but becoming a part of a movement.
We invite our institutions, corporate, schools etc.. to join us for payroll giving with Goonj.. and get your employees to make a monthly commitment till they want.
Marathon
Goonj has tied up with multiple marathon activities during the year. Individuals and institutions can run for Goonj and also make monetary contribution supporting its activities.
Below is a list of marathons Goonj is associated with-
Mumbai TATA Marathon (usually held in January) Click here to know more

TCS 10k Bangalore Marathon (usually held in May)

Big 10k SGNP Monsoon run in Mumbai (usually held in September)

Airtel Delhi Half Marathon (usually held in November)
For further details on supporting Goonj through marathons, write to us at
[email protected]
Green by Goonj
The 'GBG' brand is built around reusing and up-cycling even the last shreds of material that Goonj receives. A range of over 100 different products like purses, fancy bags, file folder, mats etc. made out of torn jeans, obsolete audio tapes, one side used paper etc. shows the ingenuity, craftsmanship and design aesthetics of women involved in making these products.  Buying a 'Green by Goonj' products ensures that our work in rural India continues unhindered irrespective of large/small funding support.
As a corporate, here's how you can promote this brand:
You can set up a stall at your premises for the sale of products at your events.

You can also purchase products in bulk for corporate gifting, prize distribution purpose etc.

Whenever you organize conferences, you can order

'Conference kit'

from us.
For further details, write to us at 

[email protected]
Products and service as contribution
If you are a wholesaler and retail chain, you can contribute your unsold material/ dead inventory. If you happen to be a transport or logistics company, you can offer pro-bono/ subsidized services to Goonj..
Special days
Did your company hit a major milestone or scaled a new height of success, you can honor it by contributing certain amount https://goonj.org/donate/.
OSUP, newspapers & office equipment:
Other than clothes, Goonj accepts even one sided used paper (OSUP) to newspapers to office equipment like printers, staplers to furniture, you can contribute to Goonj.
Gullak & donation boxes:
If you own a chain of hotels/stores/offices in multiple cities, you can install a donation box at your counter for Goonj.
Goonj has long been working with different institutes – schools, colleges, libraries, civil societies, coaching centres, arts and cultural centres, RWAs., etc for various campaigns and each one has taught that there are different ways people can contribute according to their interest and potential.  We recommend everyone to visit the nearest office cum processing centre for a deeper sight into the ideas and process of Goonj.
Note: If you are interested in any of these, do write to us at [email protected]
As an institute, you can collectively organise collection camp/drives in your premises and send it to the nearest Goonj office. Please refer to the Guidelines for organising a Collection Camp – in English, in Hindi. Please register here to organise the Collection Camp.

You can also organise material- specific collection camps/drives like cotton cloth, newspapers, stationery, books, etc) .

You can also reach out to us for campaign based collection drives like Rahat for disaster relief supplies, 'Saree For Dignity', Frames for 'IforEye' etc.
If you happen to be school interested in partnering, refer to https://goonj.org/s2s/.
At your institutes' annual day, fest or etc, you can secure a spot for Goonj stalls for Green by Goonj.

If you want to normalize menstruation, you can organize Chuppi Todo Baithak in colleges and schools.

If you are a college/school/café looking forward to organize a book reading and discussion, Goonj's '100 Stories of Change Vol I'. (link to book page)
Schools and colleges can explore internship for their students at Goonj.  

You can organize book fair for Goonj in your institution.

Organize sessions for Goonj in your organisation can help tremendously in creating awareness about Goonj and sensitizing on a wide range of issues we take for granted.

Whenever you have major conference, seminar or workshop coming up,  you can order 'Conference kit' from Goonj comprising a wide range of up-cycled products.
In honor of your institutions' major milestones, you can contribute financially to Goonj.
Team 5000: Encourage your employees to join Team 5000 to commit a certain amount to Goonj monthly/bi-monthly or quarterly.

If you have huge space, you can offer to be Dropping Centre for Goonj.
There has been multiple researches conducted on the ideas and processes of Goonj for its work on rural development, disaster relief and rehabilitation efforts, education, menstrual hygiene,  circular economy.
If you have done/are interested in researching on Goonj, do write to us at [email protected]
Here are some areas of research that you can take up on Goonj: water, infrastructure, circular economy, replication model.
Replication:
Anshu Gupta, Founder of Goonj reiterates occasionally that "Goonj doesn't want to grow only as an organization; it wants to grow as an idea… where organizations and individuals across the world take up the work, learning from our experience and help reach the basics of life to people who need it urgently, mindful of their dignity and their needs, not as a charity." 
Goonj's alternative model of development is very much replicable in any part of the world especially south east Asian countries given the similar problems of poverty, health, education and disaster. If you have plan to replicate Goonj's work, do spend time at our processing units and then in the field with our team to understand the complexities around the idea and implementation. Do write to us at [email protected] sharing your plans.
Paper submitted by 'Institute for small business and entrepreneurship' on Social and Sustainable Enterprise: Changing the Nature of Business, using Goonj as one of the case study.