Odha Do Zindagi – GOONJ's annual winter campaign
This year, winter is going to be much tougher – especially for millions flood affected across India who are still recovering and many women who make do with just 1-2 Sarees throughout the year. In absence of bare minimum, winter is going to be yet another DISASTER for many. Homeless people, migrant laborers, women and people in remote hilly villages are the most vulnerable and bear the brunt of harsh weathers.
For 2 decades now, GOONJ has been highlighting winters as an ignored preventable disaster. Goonj's annual campaign Odha Do Zindagi urges everyone to contribute winter essentials and Sarees for people who have very little to brave through harsh winters.  Your Giving could mean so much!
It's not the cold but lack of clothing that kills people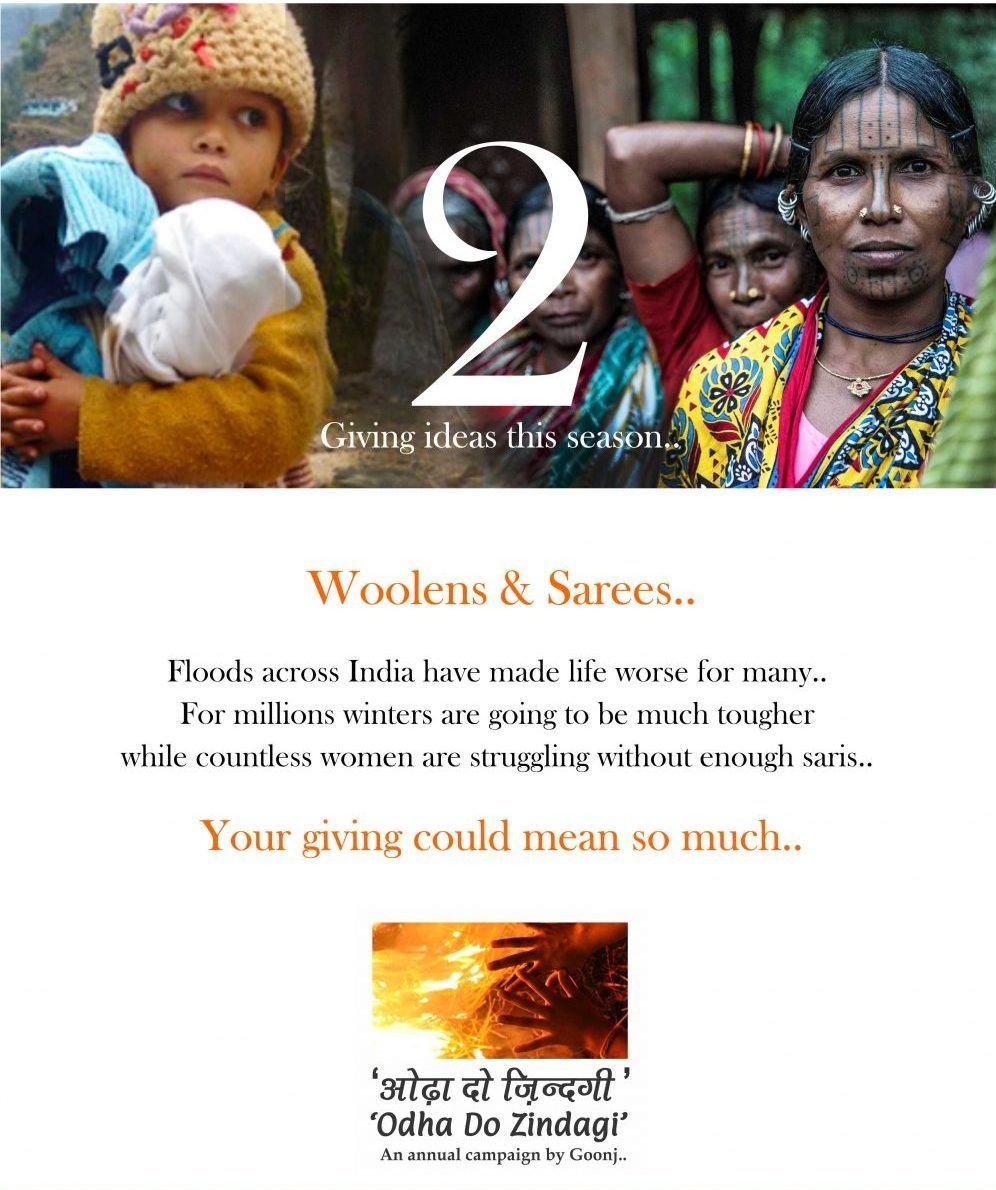 Time to join our annual winter Campaign..
Spread the warmth this winter …