#MoneyMatters: With Material, Money Matters..
Acquiring a Goonj stamp from us, every time you make a monetary contribution acts like a souvenir, a gesture, a reminder of this strong bond of trust we hold with our contributors and supporters.. This stamp, in different denominations of Rs. 100, Rs. 200, Rs. 500 and Rs. 999 is like the stamp we all put on our letter when we send it to a near and dear one. Only this stamp will do more by covering the cost of reaching urban contributions to our counterparts in the villages of India.
This stamp, in different denominations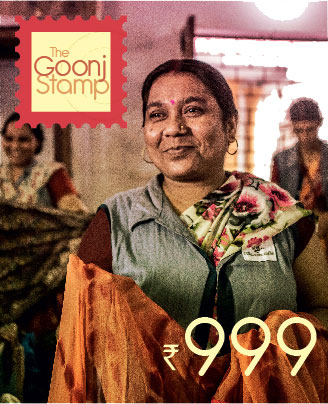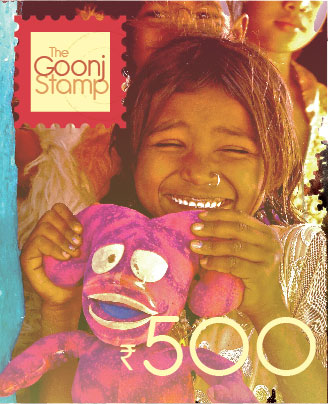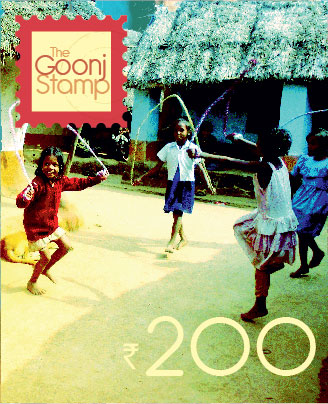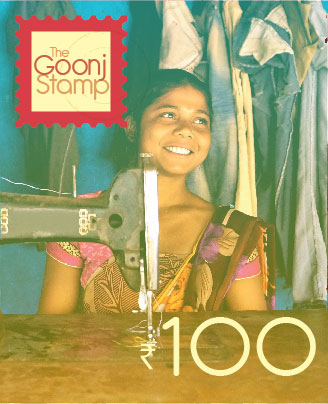 'Goonj Stamp' is for people who have a strong connect with Goonj.. who have been contributing, volunteering with Goonj for a while. It is for people who understand that running a pan India huge logistical operation; processing and moving material to some of the most difficult geographies, involves a substantial cost e.g just the trucking cost of moving a few hundred relief kits from Delhi to north east India runs into around Rs 100,000+.
Ask for a Goonj stamp at the nearest Goonj office OR Contribute online here and write to us on [email protected] to procure your stamp