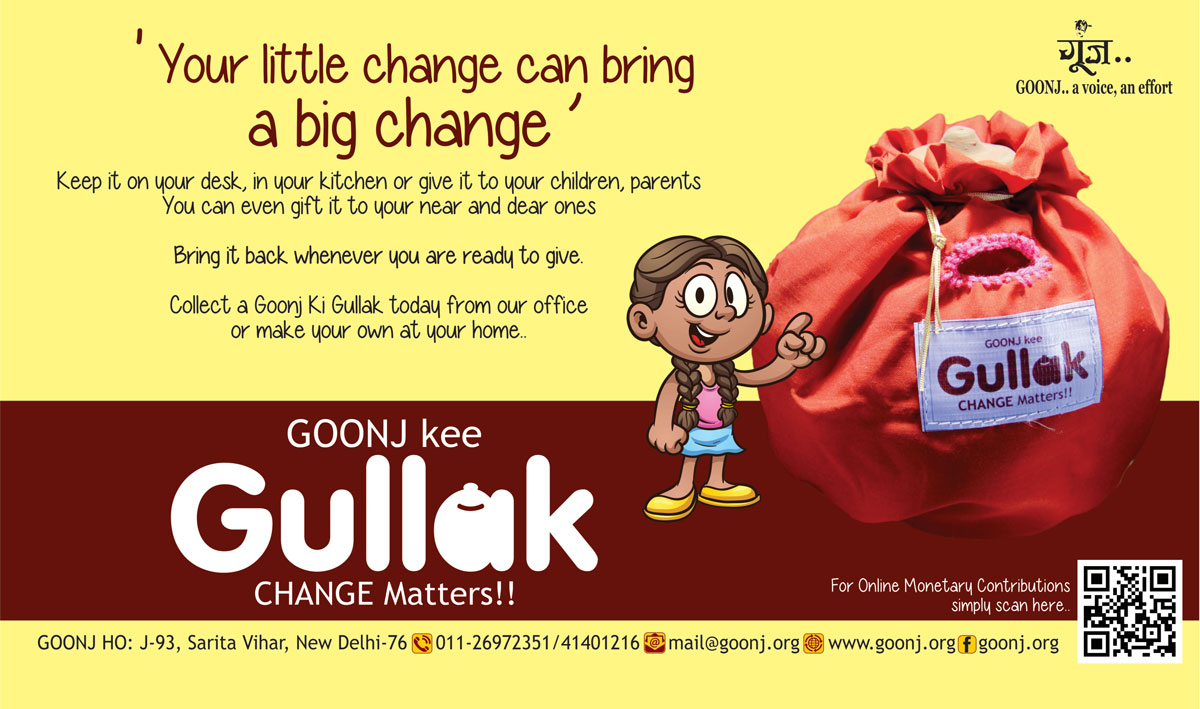 "We make a living by what we get. We make a life by what we give." To make Giving a part of our everyday life we want you to have a Goonj Kee Gullak..It's a simple age old idea of collecting your spare change.. BUT it becomes super special when you collect for the work of Goonj, with the most neglected communities across India..
On your office desk, kitchen, your children's room, bedroom.. A Goonj kee Gullak is a reminder that we must give back to the world, for making it a better place. Every penny matters to Goonj's work. You can take a Goonj Kee Gullak from the nearest Goonj Office or make one yourself using any old plastic bottle/container. To know more see this https://www.youtube.com/watch?v=sJ0wisvhd08.
It's a simple three step process;
Put any spare change, extra money or for any happy occasion/milestone in your family like a birthday/anniversary etc.
When the Gullak is full; Open it, count the collected money.. bring it to nearest Goonj Office or make an equivalent online contribution https://goonj.org/contribute/ to Goonj.. Don't forget to share your name, phone no., address, and email id for receipt
details to 

[email protected]

 with subject line – 'Contribution from Gullak'
Get/make a new Goonj kee Gullak for your home..