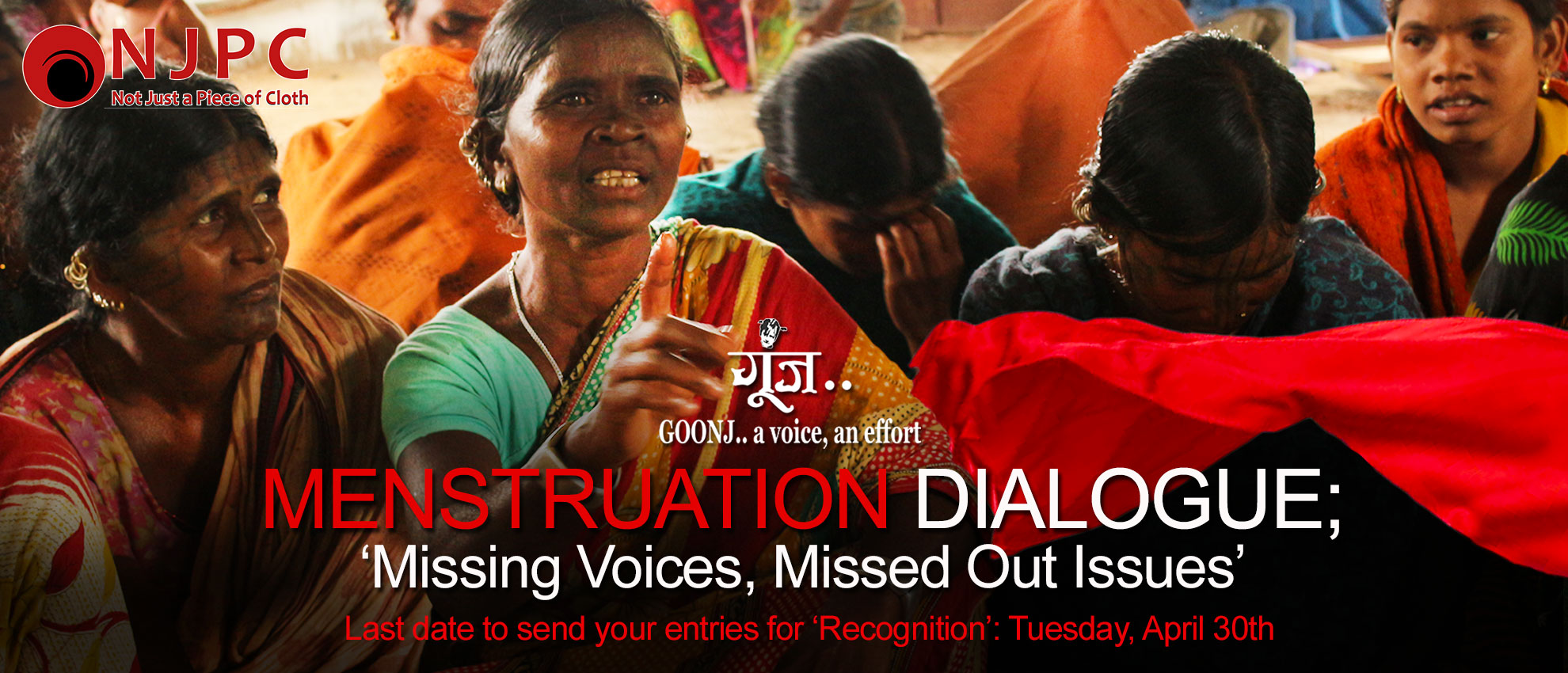 Every year in May the world celebrates Menstrual Hygiene Day (MH DAY), underlining Menstruation as a basic but neglected biological process for a woman. 
Menstruation Dialogue; Missing Voices, Missed out Issues is Goonj's effort to prioritize and bring into spotlight menstrual challenges of a vast majority of humanity still left out- the 1.8 Crore disabled women, more than 5 Crore tribal women, 6.5 Crore migrant women, 20+ lakh sex worker women and many other like them just in India and much bigger numbers globally.. into the larger mapping of Menstrual Hygiene Management narrative.
Through this Dialogue we want to bring these center stage some urgent menstrual issues, that must be prioritized in the larger menstrual narrative..We all read the recent news of Vijaylakshmi, a 14 year old girl, who died inside the menstrual hut in Cyclone Gaja in Tamil Nadu. (story link https://bbc.in/2Gst1mi). Dignity of menstruating women and adolescent girls or the danger of menstrual waste in rural India, already a big challenge in urban India etc.
We want to recognize and honor best practices, taken up by for profit and nonprofit organizations in diverse fields, addressing multifaceted menstrual challenges women face. We hope more people and organizations will be motivated to bring more attention to this human issue..
21st May 2019 
Venue & Time: (To be announced)
Bringing together organizations, activists and other stakeholders, working with women largely left out of the present menstrual hygiene narrative, also highlighting menstrual challenges missed out in the present menstruation narrative.
Dialogue Highlights:
Panel Discussion on Neglected communities of women and menstrual Issues

;

Recognition to 'Best Practices' easing menstrual challenges.
Exhibition

highlighting Myths, Realities and Evidences around menstruation.
Recognising 'Best Practices' Easing Menstrual Challenges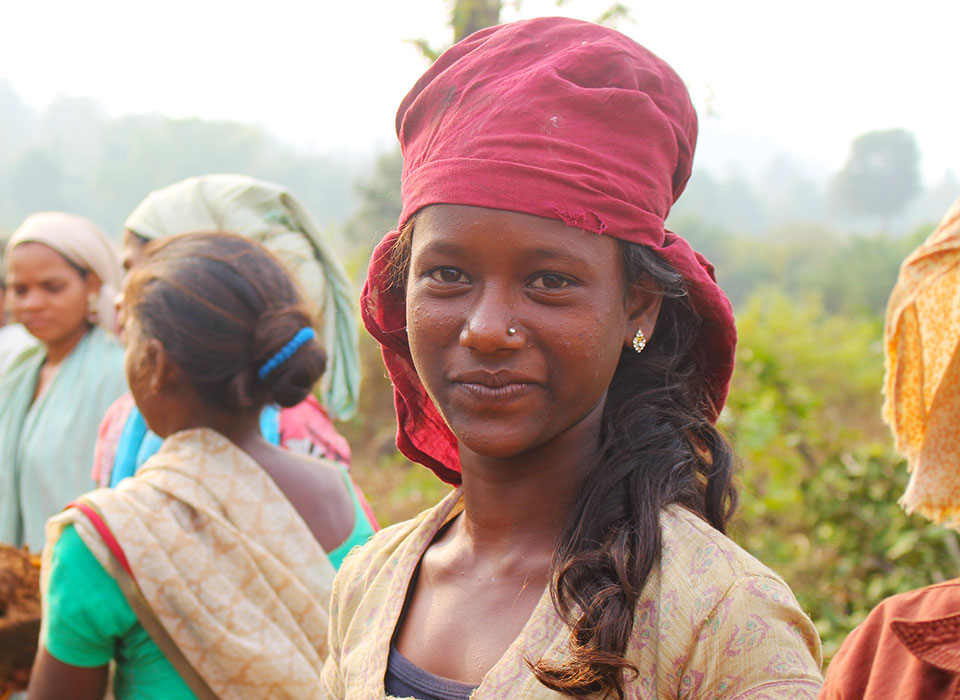 Menstruation is a fact of life for countless women yet almost every woman lives with one or many menstrual horror stories. The challenges that women face every month, can't be left any more to be tackled by menstrual experts or policy makers.
Goonj was among the first organizations in India, more than a decade ago, to openly talk about menstrual hygiene in the larger discourse and in the development sector. Our initiative Not Just a Piece of Cloth (NJPC) focuses on making menstruation normal as a human issue and evolving solutions for women's menstrual challenges.
We feel bringing multiple transactional, social, cultural, financial menstrual challenges into the narrative of organizations and people focused deeply on holistic development work, will help in addressing it.
If you or your organization has evolved and implemented some ideas/practices to ease this challenge, we want to hear from you. We are recognizing and highlighting best menstrual practices and ideas to motivate others to do the same and to create a healthy ecosystem with knowledge-based sharing, cross-learning and networking.
We are looking for
Formal/ informal organizations working globally on diverse issues which also include/impact women
Any practices/special initiatives taken by you around 3 A'sof Menstruation (Better Access, Better Awareness, Better Affordability) or around breaking the culture of shame and silence around this issue.
Please share qualitative/quantitative information to illustrate your best practice. (pictures, media articles, data, stories)
Your practice/ initiative should be ongoing or done within the time frame of last 2 years.
Share the story of your best practice, here:-
Courier offline form of your titled – 'Menstruation Dialogue'
to Goonj, J-93, Sarita Vihar, New Delhi-76
Kindly share your best practice by April 30th, 2019
To know more about our initiative 'Not Just a Piece of Cloth' on menstruation