Changing Language and Lenses
Dignity & inclusiveness has been Goonj's key focus and has redefined how look at development issues and changed our lenses around giving. As we enter a new decade, we envision to grow more as an idea and as a global movement.
Goonj's Chaupal – Annual No Agenda Conversations is back again and will be travelling to Dubai, Singapore and 11 cities across India (Chennai, Hyderabad, Bangalore, Dehradun, Delhi, Nagpur, Kochi, Kolkata, Pune, Mumbai and Jalandhar) and we invite all our friends who have walked with us in this journey of 21 years.

Chaupal in Delhi and Kochi scheduled for March 14th and March 21st, have been postponed in the interest of larger public safety and to avoid large public gatherings.
We will keep you posted on changed dates.
To RSVP click the button below
Glimpse of Chaupal 2019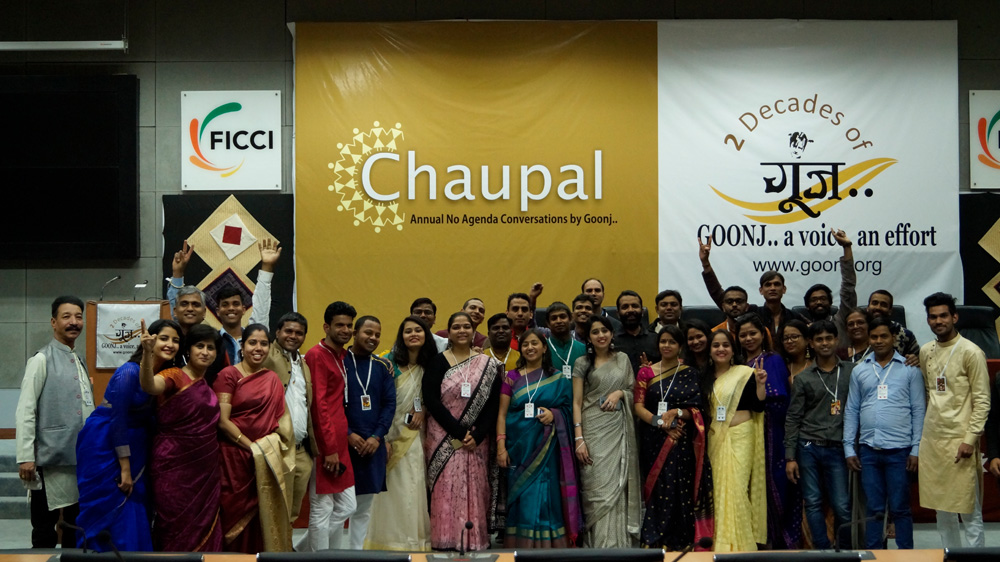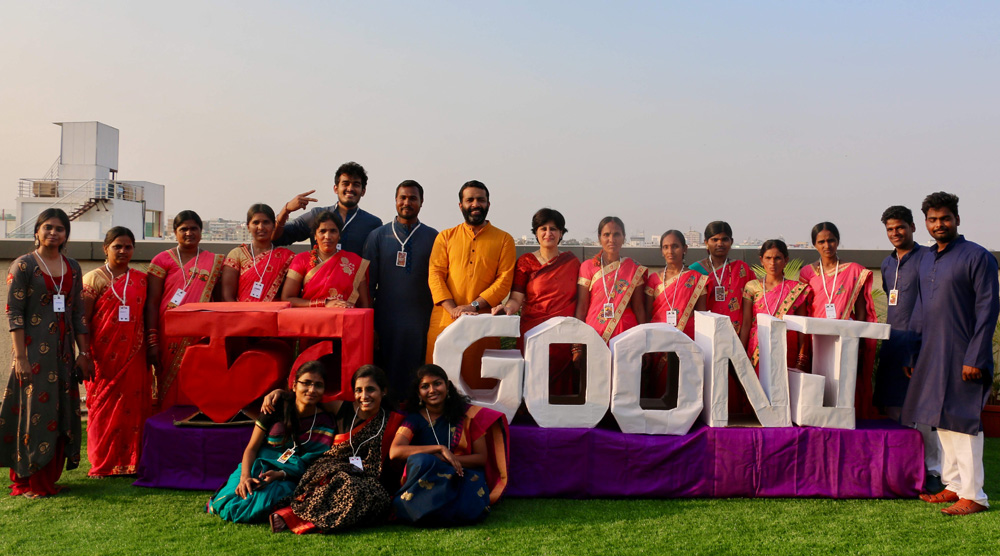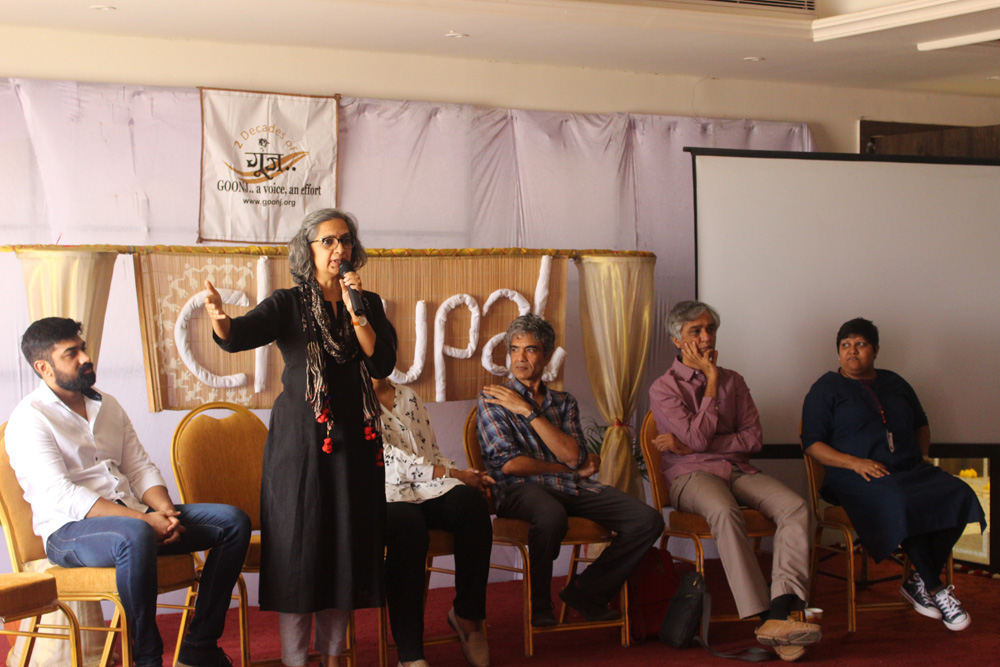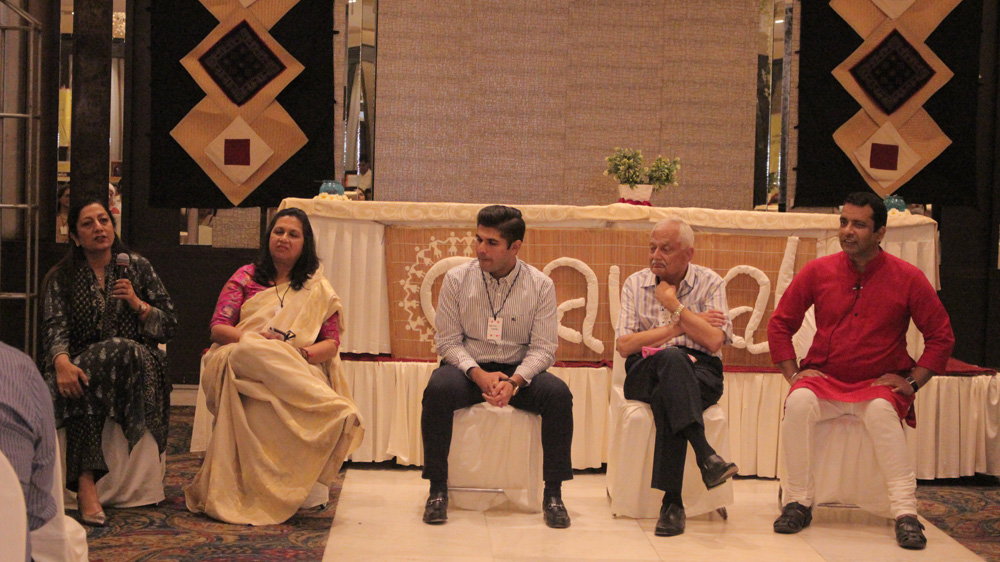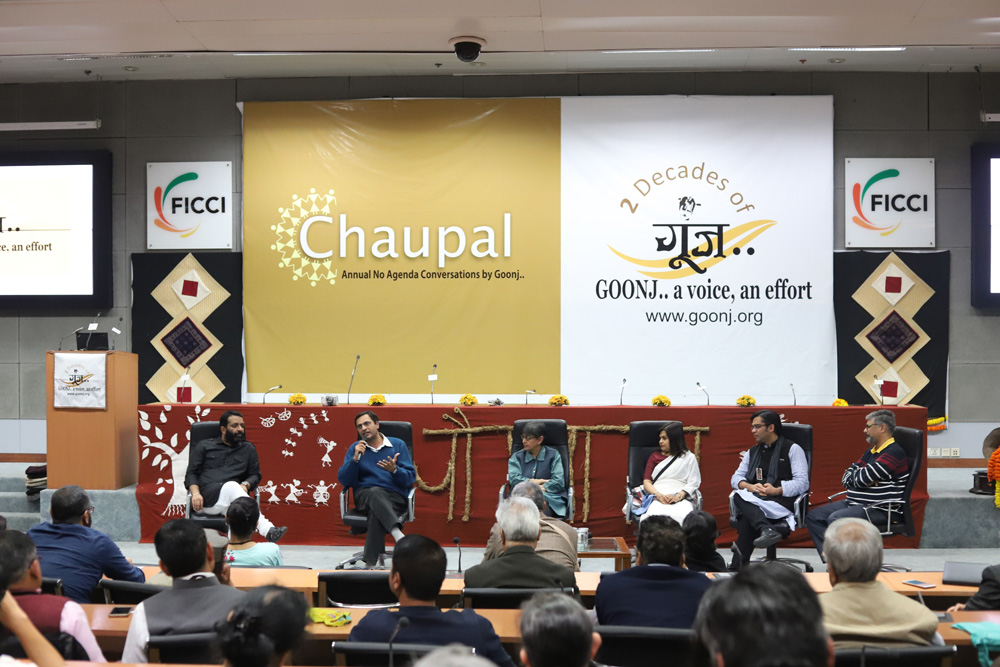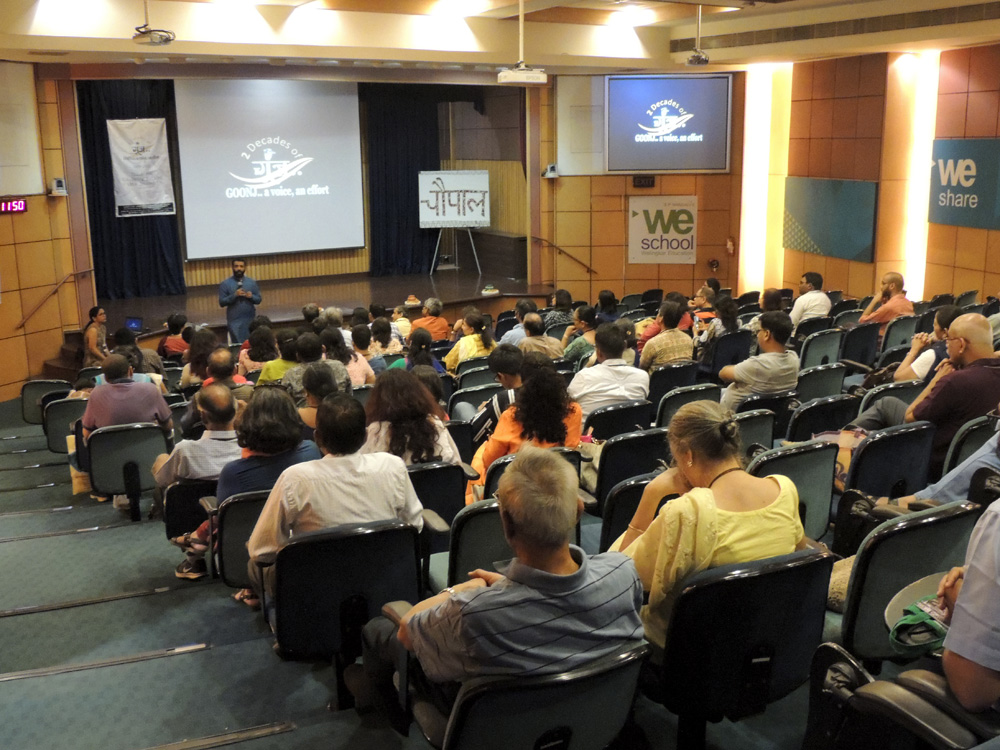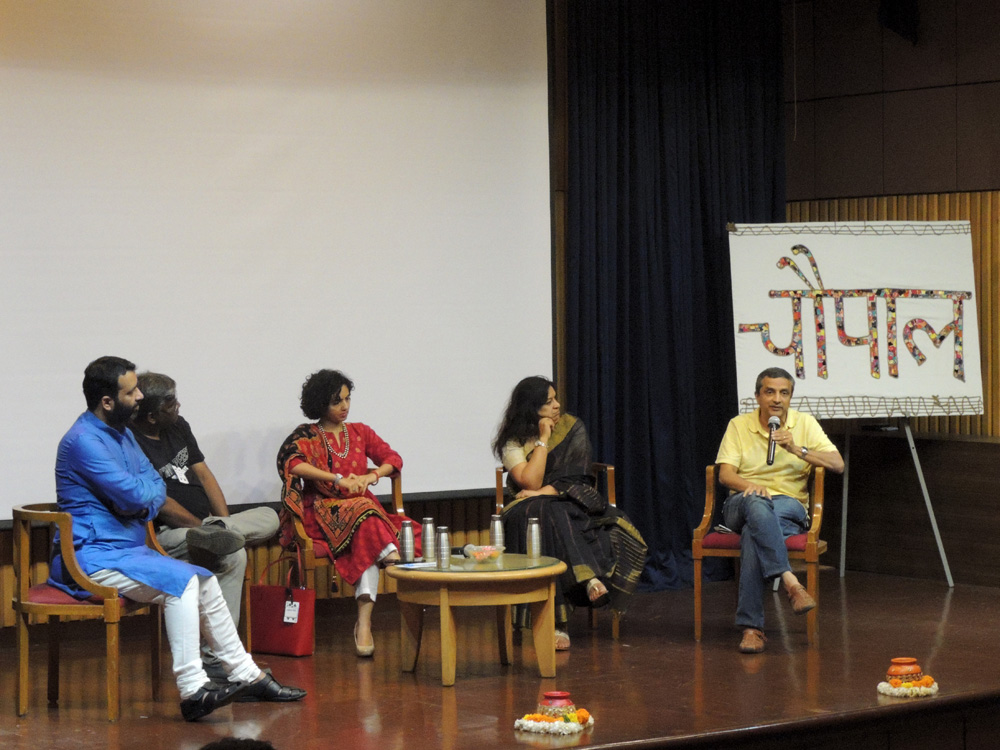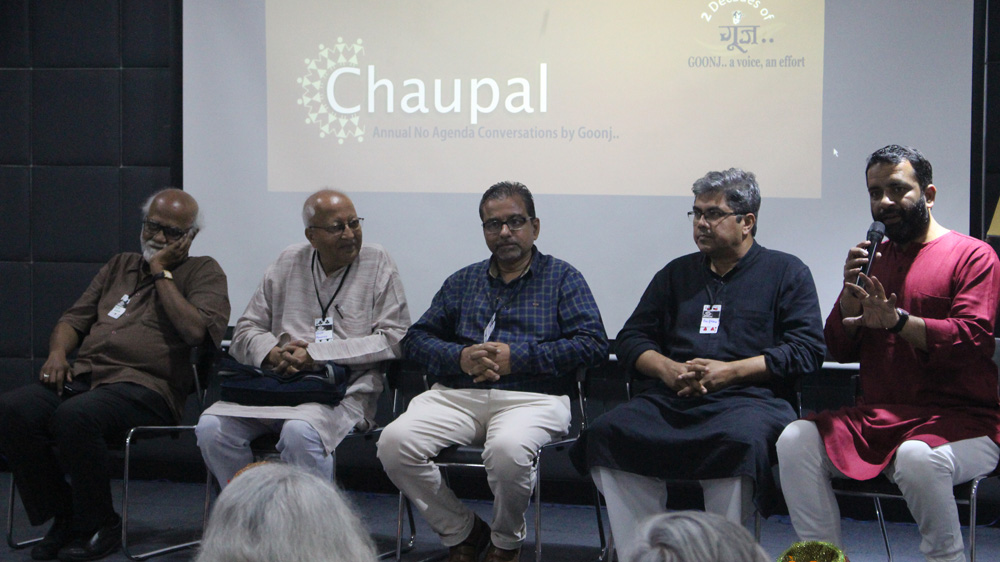 Goonj 3.0: Take this Forward
Poverty and other development issues are becoming more complicated and Goonj is addressing those problems by creating a parallel economy; using waste as a resource and appealing to human dignity.
Goonj 3.0 is about replication of its mechanism in different geographies, cultures and among various communities. Its also about encouraging others to join and follow the same.
Some Memories of 20 years of work…